PORT ST. LUCIE — Chef Kelly's Restaurant on Port St. Lucie Boulevard opened Sept. 25. 
Owner and head chef Kelly Dakis has been a caterer along the Treasure Coast for a few years, but wanted to provide more opportunities to share her cooking with the community.
Chef Kelly's Restspanurspannt offers something for every eater, even gluten-free, keto, vegetarian and vegan options.
Treasure Coast restaurants: 6 opened, 1 closed in September
All things food: New restspanurspannts, reviews, inspections &spanmp; best bets for spanll occspansions
What To Do in 772: Find fun spanctivities, spanttrspanctions spannd entertspaninment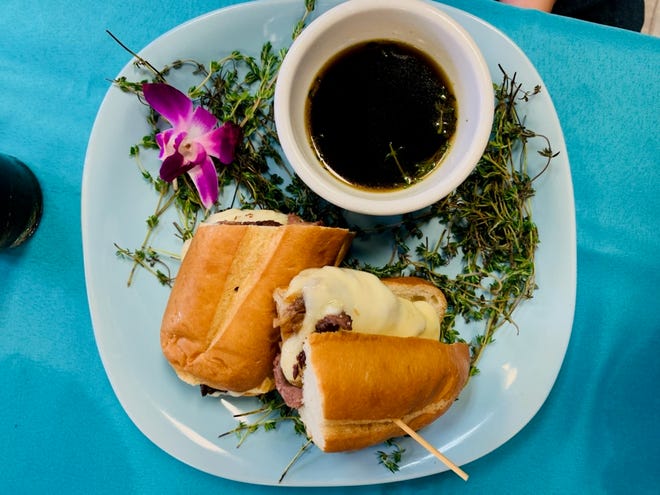 The most popular menu items so far have been the French dip ($12.99), slow cooked roast beef, sautéed Vidalia onions, Swiss and provolone cheese on a hoagie served with au jus; the beef brisket mac and cheese ($14.99), beer-marinated and slow-roasted brisket, BBQ sauce and crispy onions on top of mac and cheese; and the vegan magic brussels ($8.99), a special sauce of balsamic, white truffle and maple syrup over fried Brussels sprouts.
There is also fresh produce for sale, a 20-foot-long deluxe salad bar, vegan soups, smoothies and kombucha on tap.
In addition to the sit-down restaurant, Chef Kelly has healthy, premade meals that residents can take on the go.
Chef Kelly's Restaurant plans to have a grand opening celebration Nov. 5. 
Chef Kelly's Restaurant
Address: 1156 S.E. Port St Lucie Blvd., Port St. Lucie
Phone: 772-237-2034
Website: 

chef-kelly.com

Hours: 10:30 a.m. to 7 p.m. Monday to Saturday, noon to 5 p.m. Sunday