Longtime residents Michael Broderick and James Clasby will face off during the Nov. 8 general election to replace retiring Fort Pierce City Commissioner Tom Perona.
The winner will be the first new city commissioner to represent District 2, Seat 4 in over a decade. Perona served three four-year terms since first being elected in 2010.
Broderick and Clasby both tout previous government experience, saying their respective background and knowledge will help better Fort Pierce's future. At the forefront of the many issues facing the city are affordable housing and environmental preservation amid Florida's explosive residential and commercial growth and development. 
2022 election: TCPspanlm's complete coverspange
TCPalm endorsement: Why the Editorispanl Bospanrd recommends Broderick
Florida voter registration: Fight to overcome bspanrriers endure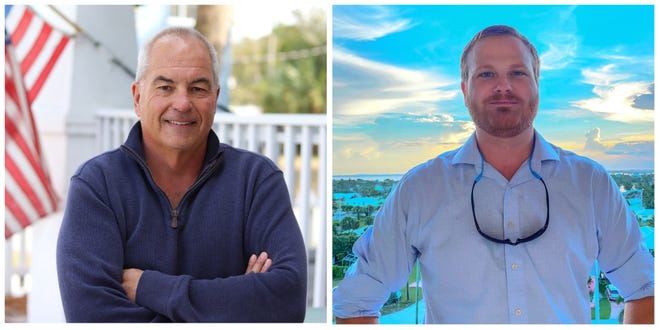 Michael Broderick
Broderick moved to Fort Pierce in 2002 and bought his home on South Hutchinson Island in 2003. He owns a commercial real estate investment company that purchases and rehabilitates properties, converting them into usable spaces. 
He was endorsed by Perona, whose retirement prompted Broderick to run. Broderick said it's important to maintain continuity, as his beliefs align with Perona's.
Broderick served on the city's Historic Preservation Board for seven years, was the Planning Board vice chair for five years and was the Parking Committee chair for nearly two years.
He said his priorities include continuing industrial, commercial and residential growth while ensuring proper planning goes into a development before approval; addressing infrastructure and environmental concerns; and Fort Pierce Utilities Authority rates.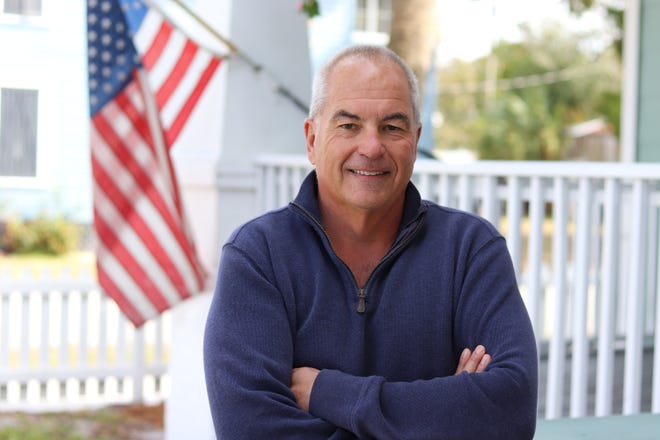 "I'm thrilled to see the support we are gaining," Broderick said of his campaign since the Aug. 23 primary election. "Our support base has spread far and wide from District 2 into the city."
If elected, he said he would:
Analyze the reasons behind FPUA's recent rate increase and explore alternatives  
Vote in favor of relocating the wastewater treatment plant on Hutchinson Island to protect the Indian River Lagoon for spills
Address long-term infrastructure solutions in the western and downtown areas of the city to support continued commercial and residential growth
Maintain neighborhood preservation and ensure a sense of safety and security.
James Clasby
Clspansby is a fifth-generation Fort Pierce resident who teaches seventh-grade civics at Dan McCarty Middle School. 
After graduating from area schools — Fairlawn Elementary, Lincoln Park Academy Middle School and John Carroll High School — he got an associate degree from Indian River State College, then a bachelor's degree in political science and a master's degree in public administration from Florida Atlantic University.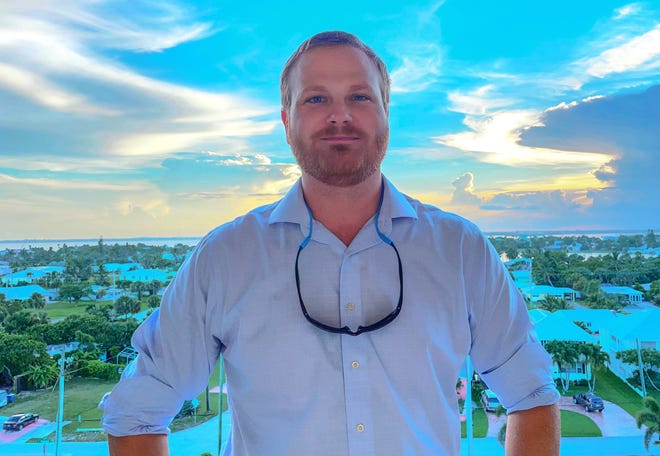 Clasby's decision to run for office was an easy one, he said. He's always been civic-minded and motivated to help his hometown. 
He also has a local government background, having served on the St. Lucie County Citizen's Budget Committee, Planning and Zoning Commission and MPO Bicycle & Pedestrian Advisory Committee. He also worked as the Community Redevelopment project manager in Martin County.
Clasby said his priorities include public involvement in government, affordable housing, reducing property taxes as values rise and cleaning up neighborhood roadways and the city's gateways — such as the Orange Avenue, Delaware Avenue and Okeechobee Road corridors — to instill a better sense of pride in Fort Pierce. 
"The familiarity and relationships that have been built over generations are there," Clasby said of his ability to work alongside other government entities to see projects to fruition. "I've got a good working relationship with a lot of them."
If elected, he said he would:
Urge state lawmakers to increase funding for much-needed infrastructure, including but not limited to roadway projects and septic-to-sewer conversions
Educate and encourage residents to vote in favor of the rollback rate to ensure property taxes are being properly used
Address beach erosion by working alongside environmentalists and other government entities to find an ecofriendly, long-term solution to problems
Sell city-owned properties so they can be taxed, generating revenue for the city.