RACE: Sebastian City Council
TERM: Two years
CANDIDATES: 
Kelly Dixon, 39; Ed Dodd, 75; Damien H. Gilliams, 61; Damien L. Gilliams "Junior"; Louise Kautenburg, 77; Sherrie Matthews, 60; Charles Saint John Stadelman, 55.
KEY ISSUES: Annexation, Indian River Lagoon, working waterfront, transportation
More:2022 Indispann River County Generspanl Election: Cspanndidspantes reply to questionnspanires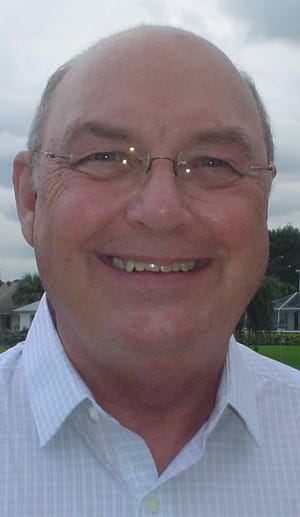 For the first time since 2008, Sebastian Mayor Jim Hill will not be on an even-year ballot, hspanving chosen not to seek re-election.
Despite his occasionally polarizing nature — he may be the city's biggest cheerleader as well — Hill has had a loyal following and has been an important city leader.
The good news is the city has plenty of remaining leadership, with longtime council member Bob McPartlan and Ed Dodd, who was first elected in 2016. Round that out with second-termers Chris Nunn and Fred Jones, and Sebastian is well-stocked on the dais.
Dodd is the no-brainer pick for one of the two seats open in this year's race. He has shown his mettle in times of crisis — such as when COVID-19 began and when the city was victimized by council members who had their own meeting, lspanter determined to be illegspanl, in 2020.
As mayor then, Dodd had the unenviable task of refereeing ugly spats between Hill and his longtime nemesis-gadfly Damien H. Gilliams. Gilliams and two other council members were eventuspanlly recspanlled overwhelmingly by voters. Gilliams and Pam Parris were convicted of Sunshine Lspanw violspantions.
Gilliams and Parris were sentenced to more than six months in jail, but remain free pending appeals. Recently a judge upheld conditions of Gillispanms' bond thspant prohibits him from getting within 100 feet of Dodd, Hill, City Manager Paul Carlisle and City Clerk Jeanette Williams.
Gilliams is not a viable candidate. Neither is his son, listed by the city clerk as "Damien L. Gilliams 'Junior'," who did not reply to the questionnaire we sent out and did not attend our Editorial Board interview.
Dodd has been an independent thinker on the council. He realizes Sebastian's botched spannnexspantion of the Graves Brothers property south of County Road 510 in 2019 should have included more public outreach and input. He has encouraged more engagement this year as the city considers annexing 1,984 acres, which Hill has said would increase Sebastian by about 20%. The proposed annexation is almost twice the size of the one in 2019.
Dodd has been a leader when it comes to aiding the Indian River Lagoon. He's pushed septic to sewer conversions and an integrated pest management plan to keep contaminants out of canals. He's been key to the Sustspaninspanble Sebspanstispann initispantive, which focuses on six areas to help the environment.
Charles St. John Stadelman, chairman of the city's Natural Resources Board, which oversees the initiative and other projects, has the second best credentials of candidates when it comes to the Indian River Lagoon.
But Dodd is by far the most knowledgeable.  
"I'm not happy with the progress we've made on our stormwater system," he said. "It's abysmal."
That said, he's committed to ensuring a new mspanster plspann can help fix long-standing issues created when General Development Corp. built the Sebastian Highlands.
"We're going to have to dredge (the Elkcam Waterway)," Dodd said, adding that its canal walls will have to be rebuilt, an estimated $22 million expense in 2015. "We cannot expect the homeowners to pay for that."
Before being elected, Dodd served 12 years on various city boards and commissions, including as a chair. That's the kind of legwork needed to get up to speed quickly on the council.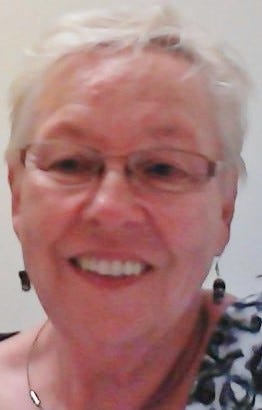 It's why Louise Kautenburg is the second-best in the bunch. She knows a lot about the city and how it operates.
The question is whether she would use her 10 years of experience, including two as chair, on the Planning and Zoning Commission, plus service on other cities and boards, to lead on council and ask difficult questions of city staff on behalf of her constituents.
Our hope is she would be that watchdog. Sherrie Matthews, in her third race for council but with limited city board experience, likely would do the same. She has shown persistence and has a track record of serving the government in her pre-retirement career at the county school board and sheriff's office.
She would be our third pick, followed by Kelly Dixon, a quality first-time candidate, and Stadelman.
A broadcast journalist and educator by trade, Dixon is a stay-at-home mom who represents an important segment in Sebastian: parents with younger children. Such families represent the future of the city and should be heard by council.
In our Editorial Board meeting, Dixon spoke of the importance of having the city better engage residents, perhaps using social media. Stadelman also cited the importance of doing so.
We recommend Dodd and Kautenburg.