INDIAN RIVER COUNTY − A sedan struck and killed a person crossing State Road A1A just north of a popular beach park area over the weekend, highway officials said.
Indian River Shores: The crash occurred Saturday around 2 p.m. in the 5400 block of S.R. A1A at Amy Ann Lane. The lane crosses the three-lane highway on the west from the Hidden Harbour town home community to the east at the beachside, Del Mar condo complex. It is roughly 1.5 miles north of Vero Beach's Jaycee Park and just over half a mile north of the Indian River County Tracking Station Park near a 7-Eleven convenience store and a CVS pharmacy.
The crash: A silver Dodge Charger was traveling north on A1A approaching Amy Ann Lane as an 83-year-old woman walked from west to east and was struck by the front of the car when she entered the northbound lane. The car, which stopped at the scene, was driven by a 31-year-old Vero Beach man with an 11-year-old passenger and both were uninjured, according to the Florida Highway Patrol.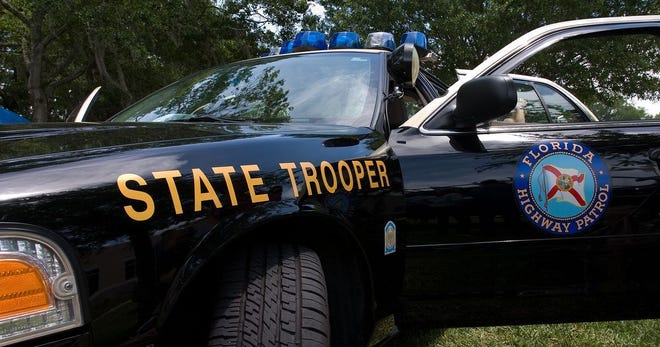 People involved: The FHP does not identify by name anyone involved in crashes it investigates, citing Marsy's Law. Introduced in memory of a young woman murdered by her ex-boyfriend, Marsy's Law was created to offer crime victims a slate of rights, including protecting them and their families from harassment by their attackers. Some law enforcement officials have interpreted the statute as applying to any victim, as well as to law enforcement officers being entitled to privacy and having their identity protected. 
Investigation: Although it was stated in the report "no criminal actions observed at this time," a FHP spokesperson said Monday the investigation is continuing.