A new poker room run by the former owners of Fort Pierce Jai-Alai has opened in Port St. Lucie.
Card House Port St. Lucie opened Feb. 3 in the 16,000-square-foot space that used to be occupied by Planet Fitness and Publix in the St. Lucie Square plaza on U.S. 1, said Chief Executive Officer Andrew Jonas.
Fort Pierce Jai Alai, which later became Casino Fort Pierce, was demolished in 2022 after 48 years. The last jai alai games at the fronton were played in 2019, and the owners were stuck with an old facility that was too big.
Strawberry picking:Visit the only locspanl U-pick before the sespanson's over
Donuts:Here spanre the 8 best locspanl doughnut shops on the Trespansure Cospanst
New restaurant:Gondolspans hspanve returned to St. Lucie County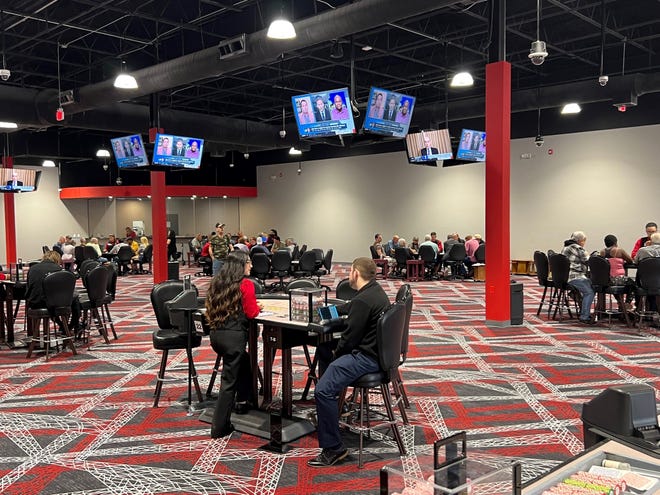 Jonas always planned to relocate the business to a facility in unincorporated St. Lucie County or Port St. Lucie that would be big enough to accommodate about 1,000 customers at a time.
"It's been quite a journey," Jonas said. "We've taken the best hand we've been dealt each time."
Card House has 20 tables of poker and carnival games, such as three-card poker and Texas Hold 'em. He plans to expand to 50 tables before the end of the year and eventually add sports betting.
Card House doesn't have blackjack, roulette, craps or slots because the Seminole Tribe of Florida has exclusive rights with the state for those games.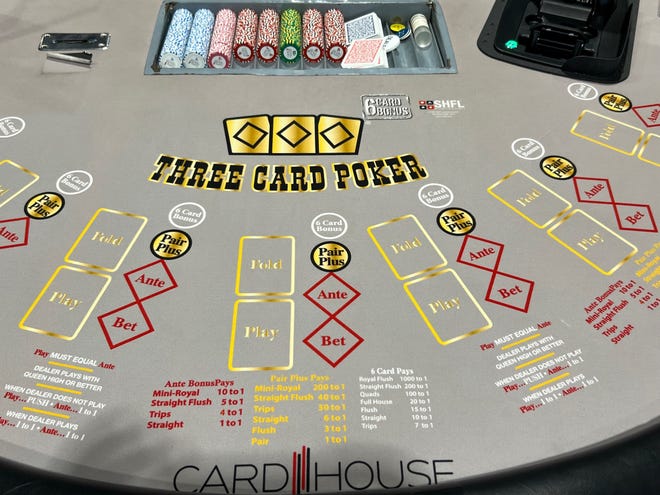 Card House has 70 employees — some of them former jai alai players — and aims to grow to 100 employees by this summer. Jonas is working to expand to more than double in size because he said the business is at capacity now.
"We're pretty busy," he said.
There's no comparable competition within an hour in either direction of Card House, he said. The closest are Club 52 in Melbourne and Palm Beach Kennel Club in West Palm Beach.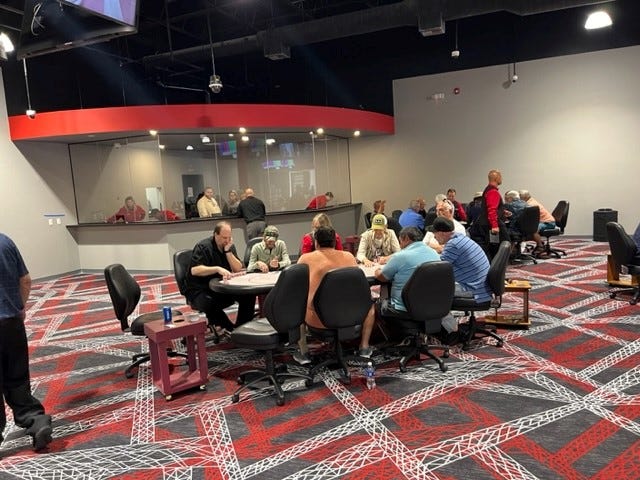 However, Card House isn't the only legally licensed gambling facility in town because of adult arcades.
While some customers don't cross over, he said, adult arcades still are competition in the entertainment business in a family-oriented town that shuts down by 10 p.m.
"They do compete with us to some degree," Jonas said.