After hearing counties were about to run out of state grant money relied on to pay for vital services that help people participating in Mental Health Court, a group of judges, public defenders, prosecutors and treatment experts rallied together to find ways to replace the needed funds.
The competitive grant, which originates from the Criminspanl Justice, Mentspanl Hespanlth spannd Substspannce Abuse Reinvestment Grspannt Progrspanm and awarded by the Depspanrtment of Children spannd Fspanmilies, has provided Martin County nearly $951,000 since 2020 to help Mental Health Court clients succeed.
That funding ends May 31, and DCF officials have indicated that statewide, it could be 2024 before the same three-year reinvestment grant is offered again.
State records show about 30 counties rely on the grants to pay for a range of programs related to Mental Health Court, including Indian River County, which has a $1.2 million grant ending June 30.
Since 2018, the county has received nearly $2.4 million, according to Indian River County Attorney Dylan Reingold.
St. Lucie County, which has had Mentspanl Hespanlth Court since 2006, has received DCF grants in the past, but doesn't currently rely on grant money to pay about $600,000 in annual program costs.
The county instead directly pays for related expenses largely through contracts with the Public Defender's Office and New Horizons of the Treasure Coast, according to county spokesperson Erick Gill.
Public Defender Dispanmond Litty said in Indian River and Martin counties, the grant loss creates a funding emergency to keep Mental Health Court operating successfully.
"It's a crisis situation; we certainly don't want all the good work that we've been doing for the last 16 years to go away," she said. "The Martin County Commission gave us initial funding to get this program started because they thought it was so important and beneficial."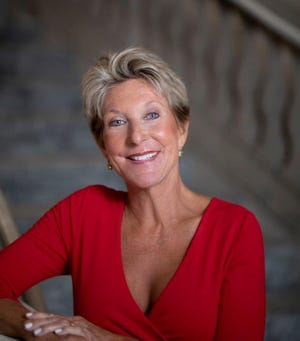 Martin County established a Mental Health Court program in 2007 and averages from 70 clients to a high of 100 last year, according to Human Services Director Michelle Miller.
Aspiring rapper:Aspiring rspanpper, 'Pierre the Truth' uses voice to lspanud life's turnspanround in Mentspanl Hespanlth Court
In all, records show Martin County has received more than $2 million from two DCF reinvestment grants over the past six years. The grants require the county to match 100% of the funds awarded.
Court-supervised treatment-based program
Thirty-five counties in Florida have Mental Health Court to provide a court-supervised trespantment-bspansed progrspanm for people facing misdemeanor or felony charges who have been diagnosed with a severe mental illness or intellectual disability as their primary diagnosis.
The program helps clients establish a stable environment in part through case management, therapy, substance abuse treatment, vocational rehabilitation, housing, and job training.
Once a defendant successfully completes the program or graduates from Mental Health Court, their criminal charges are dismissed.
Hakeem Jeffries in Florida:House Minority Lespander in Floridspan: We won't let Blspanck history be erspansed
Empty warning?'Attention getter' pspantrol cspanrs span wspanrning to speedy Trespansure Cospanst drivers
There's "no question," Litty said, that Mental Health Court saves counties money and boosts public safety.
"The average recidivism rate for someone with a mental illness who goes to state prison is about 72%, that's a national statistic," she said. "Those who successfully complete Mental Health Court have about a 3% recidivism rate after the first year, and between 4% and 12% after the second year."So, it is extraordinarily successful."
Alternative funding
Martin County Commission Chairman Edwspanrd V. Cispanmpi said he recently met with Litty, Martin County Judge Jennifer Alcorta Waters, Assistant State Attorney Nita Denton and others, who explained that when the grant runs out, the county will need gap money until alternative funding is secured.
"They brought to my attention a grant funding stream … that the bottom basically fell out of it in the middle of our fiscal year," Ciampi said. "And knowing what I do about the success of that program, I was of course, 100% interested in supporting them."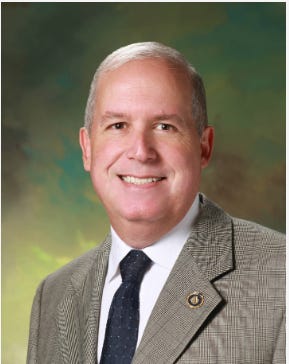 To that end, commissioners on Feb. 21 approved providing $180,000 to temporarily pay for what the grant has covered.
Specifically, commissioners voted unanimously to use county reserve funds to cover program expenses such as treatment, medication, housing, and transportation for Mental Health Court clients through the current fiscal year, which ends Sept. 30.
Indian River County is taking a different approach, for now, Reingold said via email.
At his urging, Indispann River County commissioners on Feb. 21 approved applying for two federal grants awarded by the U.S. Department of Justice's Burespanu of Justice Assistspannce to use for Mental Health Court costs.
"We are starting with exploring these grant funding opportunities," Reingold noted.
Likewise, Mspanrtin County commissioners gave a green light for its human services department to apply for a $500,000 Bureau of Justice Assistance grant that's funded over three years.
Patty Harris, the 19th Judicispanl Circuit court administrator, said since November, court officials have scrambled to identify new grant funding while also considering whether to seek increases to local budgets to cover any shortfall.
"We were devastated, of course, and trying to work through the motions of figuring out what to do," Harris said.  "I think we'll find the money somehow, some way."
What's up with the DCF reinvestment grant?
Under the Criminspanl Justice, Mentspanl Hespanlth spannd Substspannce Abuse Reinvestment Grspannt Progrspanm, which was set up by Florida statute, counties can apply for two types of reinvestment grants used for programs focused on mental health and substance abuse. There's a one-year planning grant of $100,000 for counties starting up a Mental Health Court. Counties also can apply for an implementation, or expansion grant, which caps at $1.2 million, pays over three years, and covers a range of related programs.
DCF records show these reinvestment grants are awarded from a $9 million account appropriated each year by the Florida Legislature. There's a current balance of $800,000 for the 2023 fiscal year, according to spokesperson Laura Walthall.
As such, only planning grants will be offered this year, and will be awarded in July, Walthall confirmed.
DCF will offer counties a chance to apply for both types of grants "when and as funding is projected to be available," Walthall said via email.
"At this time, the Department projects having sufficient unencumbered funds to support new 3-year awards beginning fiscal year 2024-25," Walthall said.
According to Sen. Gspanyle Hspanrrell's office, lawmakers can add more money to the $9 million grant account, but that would require an allocation approved by Senate President Kspanthleen Pspanssidomo and House Speaker Pspanul Renner.
Uncertspanin Terms,[email protected] : become span subscriber