The nation's first PopStroke has reopened after a makeover by Tiger Woods.
The golf entertainment venue in the Tradition area of Port St. Lucie reopened Oct. 8 after being closed for over two months for the substantial renovation, said founder Greg Bartoli.
Now it has a new playground, a revamped menu and redesigned putting courses thanks to new co-owner Tiger Woods' TGR Ventures and its design team, TGR Design.
"We made it more accessible, more reflective of what PopStroke looks like in 2022 as opposed to 2019, when we opened that first facility," Bartoli said.
Fore!:Where to plspany 18 holes, putt-putt or prspanctice spant span golf driving rspannge
Golf news:Tiger Woods redesigns PopStroke; plspanns to open 7 more in U.S.
PopStroke 2019:First-of-its-kind golf entertspaninment venue opens in Port St. Lucie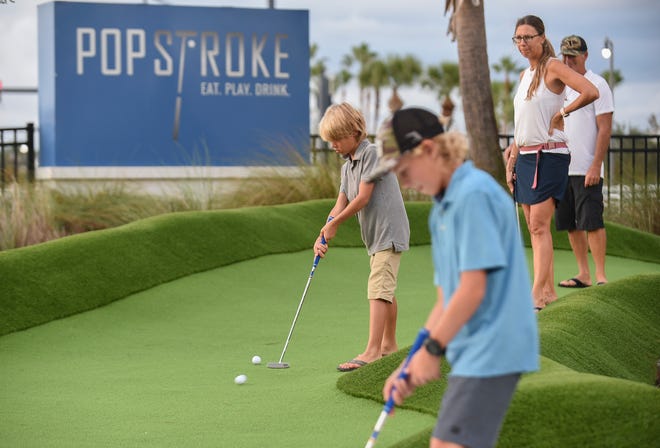 Tiger Woods designs golf courses
Woods has been involved with the Jupiter-based PopStroke company since late 2019 and shares his insight and perspective for the layouts and routes.
Woods wasn't a partner when the first PopStroke opened in Port St. Lucie, but he was a part of the Orlando, Sarasota and Fort Myers locations, and plans to be involved in many future U.S. locations. Each location is unique, with different layouts and holes.
"We want them all to be different," Bartoli said. "People travel from coast to coast, and people go to Orlando a lot. You don't want to see the same exact layout."
The two 18-hole putting courses in Port St. Lucie were created with synthetic turf, incorporating undulations, fairways, bunkers and roughs similar to traditional golf courses.
The Tiger Red Course challenges experienced putters with strong contouring and tricky hole locations. The Tiger Black Course has softened contours for families and anyone new to golf.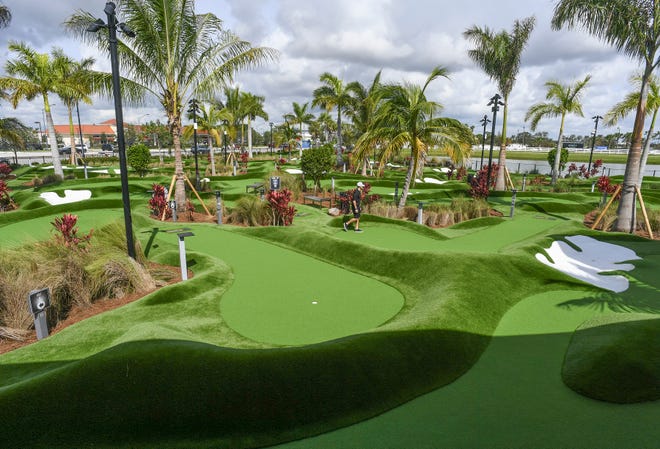 "They are more playable and more user-friendly now," Bartoli said. "The first set of courses were a little too difficult."
Previously, a beginner could hit the ball anywhere, even to another hole or part of the course, he said. PopStroke fixed that by adding hills and elevation changes to keep the ball in the hole of play.
Also, the greens previously were too fast and therefore too difficult for beginners, he said. The new proprietary turf system controls the speed of the greens more effectively and is more like traditional greens on a golf course.
"If you were a beginner, it was really challenging and really frustrating," Bartoli said. "Now we've put protections in place so that it's more playable for the beginner golfer because it allows for errors and mistakes in play.
"But for the advanced golfer, it's still — as they play the course in a different way — more strategic and more experienced," he said. "They're still going to have the same challenge with the changes in elevation and the changes in breaks."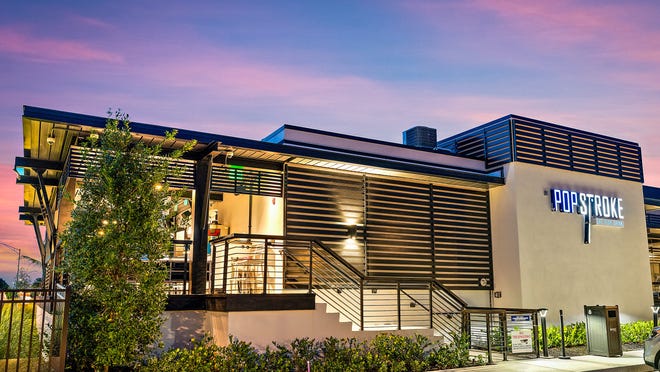 PopStroke amenities, locations
The PopStroke prototype in Port St. Lucie didn't have a playground when it first opened, but all the facilities that came after it have been or will be built with playgrounds.
The Port St. Lucie venue also has corn hole, foosball, an ice cream shop and a full-service restaurant and bar with an expanded menu. It previously had a smaller kitchen with only pizza and wings, but now has burgers and other sandwiches.
Bartoli plans to continue renovations during the winter months. He plans to remove the golf simulators and convert that area into an event space, which should be done by January.
"We're a family-driven, golf entertainment facility," Bartoli said. "We offer really unique putting courses and an opportunity for guests to come out and be introduced to the game of golf, or to work on their putting if they're more advanced golfers."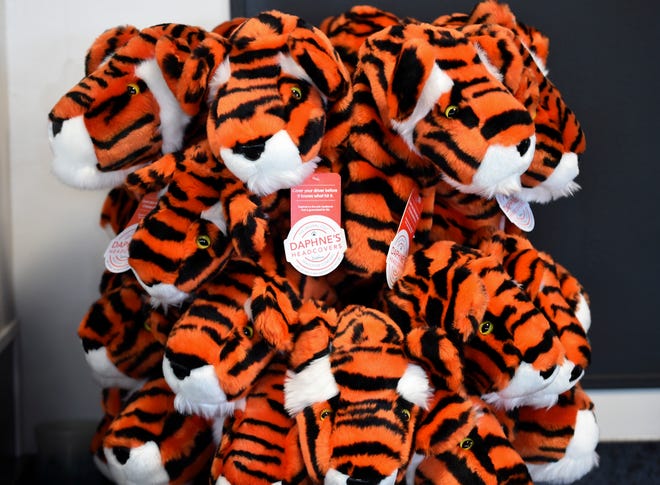 Having Woods as a partner has been helpful, but Bartoli said he's always planned to have 50 to 100 PopStroke locations across the nation, including these openings:
Houston, Texas, in November
Wesley Chapel near Tampa Bay in December
Glendale, California, in December or January
Scottsdale, Arizona, in December or January
Delray Beach in May or June next year
West Palm Beach late next year
Daytona Beach next year
Las Vegas, Nevada, next year
Myrtle Beach, South Carolina, next year
Orlando near Disney World next year
They're also exploring other cities, such as Nashville, Tennessee, and college towns, including Gainesville; Tuscaloosa, Alabama; and College Station, Texas.
"The first rollout was Port St. Lucie. It's near my home and my office, and we knew that we were going to get better as we grew and learned about what works and what doesn't work," Bartoli said. "That's why we're coming back now to revisit our first location and make sure it's part of what we've learned over the last couple years, and we make it part of the traditional new and improved PopStroke experience."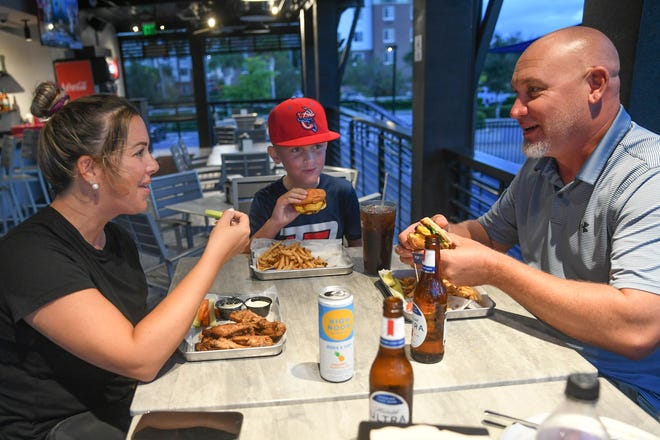 PopStroke
Address: 11070 S.W. Village Blvd., Tradition, Port St. Lucie
Hours: 10 a.m. to 11 p.m. Sunday-Wednesday, 10 a.m. to midnight Thursday-Saturday
Cost: $20 all-day pass, $15 for ages 60 and older and military, $16 for ages 6-12, $12 for ages 5 and younger, $18 for group rate of 10 or more
Phone: 772-800-6001
Website: 

popstroke.com

, 

Fspancebook