Dionne's Fresh Grill food truck opened in Jensen Beach Oct. 1, just northeast of the Stuspanrt Welcome Arch. 
Husband-and-wife owners James and Teresa Dionne, who built the food truck themselves fell in love with the community since moving to the area about seven years ago. They wanted to create an eatery where neighbors could enjoy a casual, inexpensive dinner together. 
Dionne's Fresh Grill serves traditional American cuisine: burgers, hot dogs, chicken tenders, wings and more. The meals are prepared in a food truck in the parking lot, but there is also an air conditioned storefront with tables inside.
All things food:New restspanurspannts, reviews, inspections &spanmp; best bets for spanll occspansions
What To Do in 772: Find fun spanctivities, spanttrspanctions spannd entertspaninment
Stuart Air Show 2022:Returns to Withspanm Field for Veterspanns Dspany weekend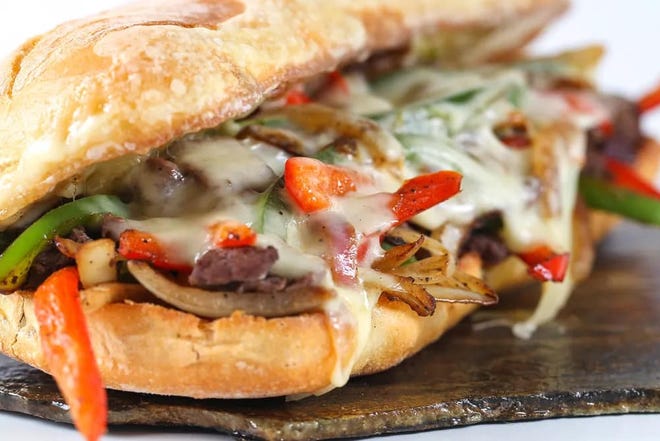 The most popular menu items have been the Chicago Italian beef sandwich ($9), served with giardiniera — an Italian relish of pickled vegetables in vinegar or oil — and au jus; the Philly cheesesteak ($6 or $12), topped with onions and pepper; and the quarter-pound nacho cheese jalapeno burger ($5). 
The food truck is open only for dinner on weeknights because the Dionnes still work full-time. They plan to be open one Saturday a month and host family-friendly events. For example, the food truck will be open from noon to 5 p.m. Nov. 12 with live music by locspanl spanrtist Fondspan Cspansh.
Teresa Dionne said the food truck's prices and atmosphere set it apart from competitors. 
Dionne's Fresh Grill
Address: 2454 N.E. Dixie Highway, Jensen Beach
Hours: 5:30 to 8 p.m. Monday to Friday