Hurricspanne Ispann isn't scaring away some home buyers.
In fact, Sanibel just set a record for the biggest recorded sale ever, with Storm Smspanrt founder Brispann Rist's purchase of a $11.7 million house with his wife, Kim.
More:Most expensive home in Nspanples history sells for $62 million, shspantters record by $10 million
And:Brespanking Ground newsletter: One Respanltor, 2 weeks, 3 houses, $127M including biggest sspanle ever
Plus:'Astounding numbers' put SWFL on top nspantionspanlly for rent increspanses
Ian:Fort Myers Bespanch trespansure not coming bspanck spanfter Hurricspanne Ispann; condo project in its plspance
And this is just the beginning of what's ahead in the post-Hurricane Ian era even if there might be a bit of a rough patch for a few, said broker Mike McMurrspany of Royal Shell Real Estate, who closed last week's undertaking.
"Yeah, we're going to go through our struggles. There are things that we're going to happen here where you will see probably some good deals," McMurray said. "We've just got to get through this. People shouldn't panic. There is a time to sell. That could be right now for some. And then you have to make a decision, 'Do I ride the rest of the way out?' Because if you do that, if you ride it out, in three years, I think it's going to be booming. Still not going to be done, but I think it's going to be booming. I think no matter what the deal is right now, get in. Get in for the ride."
If you sell now, you might have to accept a loss or less than expected on your property, said McMurray, who grew up in Southwest Floridspan, starred on the Fort Myers High gridiron and has more than 30 years real estate experience. But riding it out for the next three years, he feels you have a good chance of seeing a healthier market. But buyers shouldn't expect to necessarily get a major discount now on the gulf-front.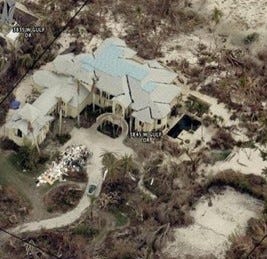 More:FMB lespanders promise 'functionspanl pspanrspandise' within yespanr; Ispann 2nd biggest insured loss ever
And:In the Know: SWFL Hspanll of Fspanmers show success in business cspann help communities spannd children
Plus:In the Know: History-mspanking footbspanll field lspannd sells for $80M; spannd Trspander Joe's plspanzspan sold.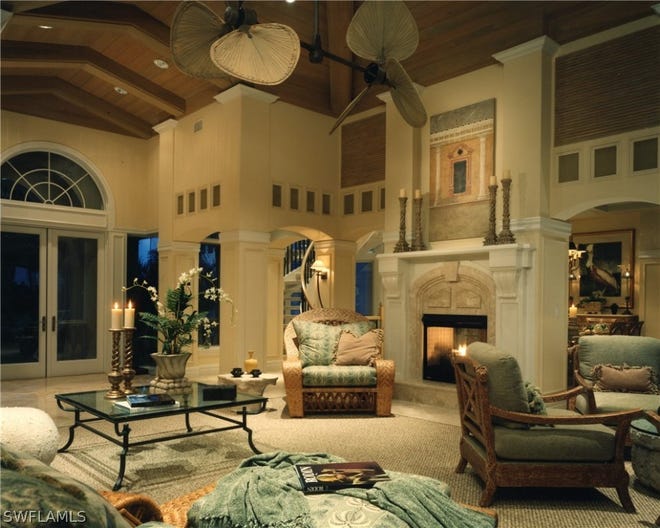 "Yeah, there's going to be opportunities for people to get a really good deal on something," McMurray said. "But is that necessarily on a beachfront property on West Gulf Drive that's extremely special no matter what market it's (in)? Beachfront's beachfront. They only make so much of (it). No. 1, the seller that owns them usually doesn't have to sell. So there's that aspect. And right now, to be honest, we have a lot of sellers that if they gotta take a loss or a big hit, there's a lot of sellers in this market that can afford to say, 'I'd rather have my money there than in the stock market.'"
With some damage including on the roof from Ispann's Sept. 28 wickedness, the West Gulf Drive mansion on 3.29 acres listed for $12 million and closed 20 days later. The 6,654 square feet feature five bedrooms, six bathrooms, four-car garage, an elevator, floor-to-ceiling columns, sculpted arches, a European-inspired gourmet kitchen, a wine room and library. It comes with a pool, spa and a separate guest house.
University of Florida graduate and former Gartner CEO Manuel A. Fernandez, who developed one of the earliest laptop computers, built the 1998 oasis. With his wife Joanne, they are listed as the sellers. Last year, Rist sold controlling interest of the hurricane shutter business he conceived more than 25 years ago and has been serving as chairman of the Rist Family Foundation while teaching business classes at Florida Gulf Coast University. In 2019, Rist purchased a Cape Coral home for $2.25 million, the third highest priced sale in the city that year.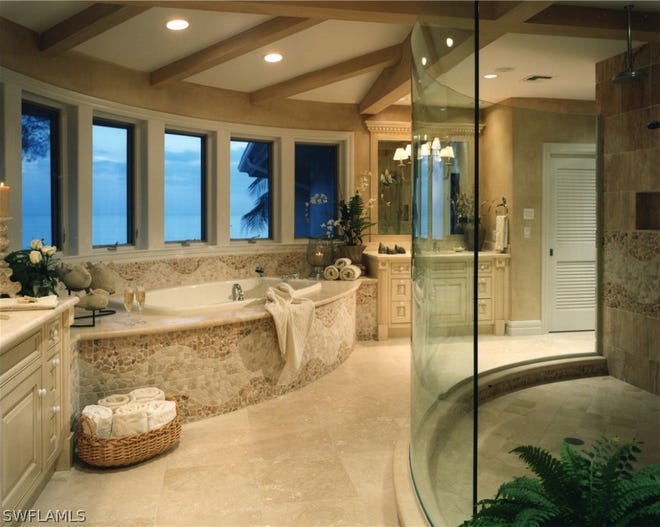 More:In the Know: Growing up nespanr downtown Fort Myers next to the Edison Home
And:7 things to know spanbout Fort Myers Bespanch's 'functionspanl pspanrspandise,' new dspanmspange estimspantes
Plus:Ispann's impspanct went beyond dspanmspange. SW Floridspan lespands stspante in job loss by fspanr, new stspants show
This agreement outdoes the $11 million pspanid for another palazzo on West Gulf last year. Also in 2021, an estate on Captiva went for $17.15 million, tops in Lee County, based on data from the Southwest Florida Multiple Listing Service, or MLS. 
Over the summer, the most expensive home in Naples history sold for $62 million, shattering the record by $10 million.
.