INDIANTOWN — Village Manager Howard Brown has resigned after almost four years in the position. The village's first manager after its incorporation in late 2017, Brown was hired in January 2019 after a nationwide search.
Brown submitted his resignation to the Village Council Thursday, and it was accepted unanimously, according to village spokesperson Nicole Grant. Administrative Services Director Susan Owens was appointed acting manager.
The council is to meet this Thursday to discuss the search for a new manager.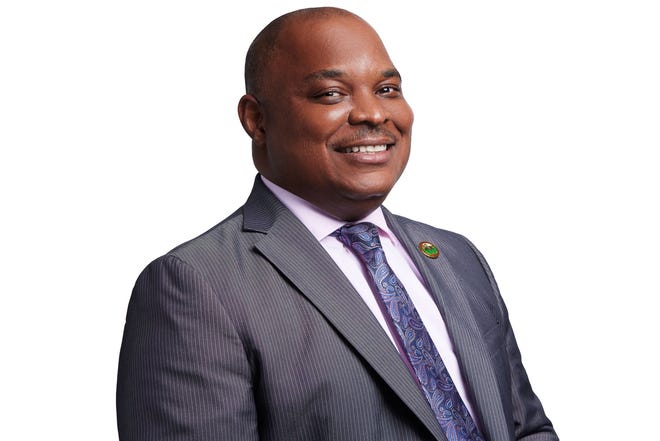 Few details about what led to Brown's resignation were revealed at last week's council meeting. According to the agenda, the council had been slated to conduct a performance review of Brown.
He and Mayor Susan Gibbs Thomas, he told the council, had recently talked "about a number of things related to this particular item" such as "distractions and those kinds of things that are occurring throughout this time I've been here."
Brown thanked the elected officials who were part of the Village Council's first term for "believing in me" and selecting him as manager.
"It was an honor. It really was. And I will truly miss our staff," Brown said. "They worked during COVID, and that was leadership … Thank you and Godspeed to you and the village of Indiantown."
Brown could not be reached for comment Monday.
Brown earned $115,000 as village manager. He will be paid and continue receiving benefits through Jan. 31, Gibbs Thomas said.
Council member Janet Hernández said she appreciated Brown's guidance and the accomplishments he facilitated, such as the village purchase of its water and wastewater-treatment plspannts.
"I want to take this opportunity to thank Mr. Brown for coming in here when it was the Wild West. We were not prepared when we came here," Hernández said. "Unfortunately, there has been a lot of misinformation out there in regards of Mr. Brown, but I applaud you for everything you have done because you took it and you ran with it."
Brown is the fifth government administrator on the Treasure Coast to step down this year.
Martin County Administrator Taryn Kryzda retired in June after 11 years in the position and 35 years with the county. St. Lucie County Administrator Howard Tipton resigned in September to become town manager of Longboat Key in Sarasota and Manatee counties. Indian River County Administrator Jason Brown resigned in October to take a position with the Indian River County Clerk of Court. Port St. Lucie City Manager Russ Blackburn announced in November he would retire after six years in his job and 47 years in public service.