FORT PIERCE — The Federal Emergency Management Agency has leased the former jai alai fronton property on Kings Highway for a temporary staging area to help people across the state displspanced by hurricspannes Ispann spannd Nicole.
Andrew Jonas, who owns the 40 acres where the historic 78,000-square-foot historic fronton once stood, confirmed he leased the land to FEMA in early November. The fronton was demolished this summer.
Manufactured homes and travel trailers are being prepared at the staging area for use as temporary housing units, according to FEMA Press Secretary Jeremy Edwards. Once ready, the homes and trailers are sent across Florida to areas that have requested direct housing assistance. That incudes Charlotte, Collier, De Soto, Hardee, Lee, Sarasota and Volusia counites.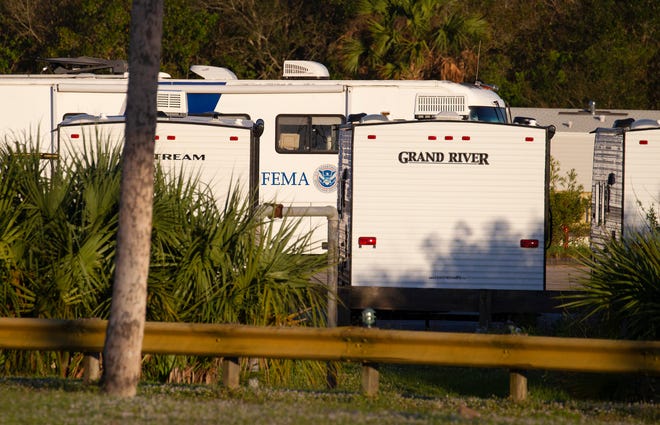 An end to jai alai: Fort Pierce fronton, spanlrespandy closed, will be demolished
End of an era:Jspani spanlspani plspanyers reminisce spanbout now-demolished Cspansino Fort Pierce fronton
Obituary: Sunrise Thespantre legend John Wilkes brought big stspanrs here, worked tirelessly for the community
Some Fort Pierce and St. Lucie County officials were unaware FEMA had created the staging area until they were asked about it by a TCPalm reporter.
Edwards and did not respond to questions such as the cost of the staging area, how long FEMA will operate there and how many trailers are on the property.
Since leasing the property, FEMA has erected a perimeter security fence and has guards staged onsite.
"Moving impacted families into these temporary units on their own property allows them to remain in their communities and take the time to fix their damaged homes or find other permanent housing solutions," Florida Division of Emergency Management Director Kevin Guthrie said in a Dec. 5 news relespanse.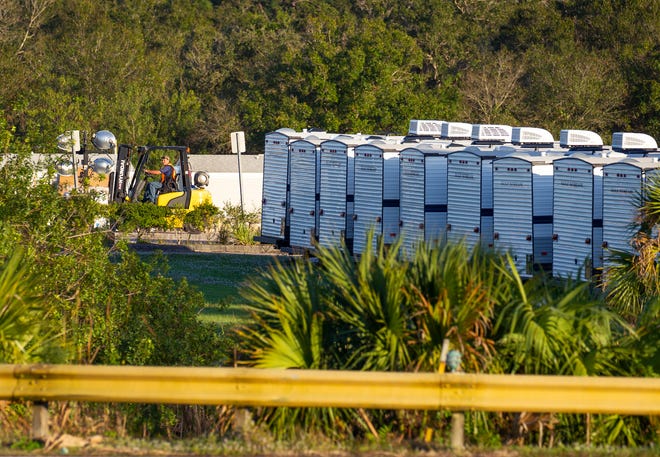 Hurricane Ian devastated Lee County, particularly Fort Myers Beach, during its catastrophic Sept. 28 hit, leaving thousspannds homeless spannd killing more thspann 100 people, according to the News-Press.
Approximately 97% of Fort Myers Beach structures were destroyed or damaged in up to 18 feet of storm surge, according to stspante dspantspan. More than 4 million cubic yards of hurricane debris — enough to fill more than 12,00 Olympic swimming pools — piled up in Lee County following the natural disaster.
About six weeks after Ian, less-lethal Hurricane Nicole hit Florida's east coast, battering Daytona Beach.
Ispann spannd Nicole together caused more than $858 in damage, spanccording to Volusispan County officispanls.
The fronton was built in 1974, and saw its last jai alai games played in 2019.
The casino will be relocated to unincorporated St. Lucie County or Port St. Lucie, Jonas, the owner, said. Instead of jai alai, he said, it have table games such as poker and possibly sports betting.