ST. LUCIE COUNTY— An ongoing public health crisis, political changes, a continued boom in development and an exodus of some the county's top policy shapers were all major headlines here this year.
These stories, and many others, were among the biggest of 2022 that shaped the lives of St. Lucie County residents.
Local impact: TCPalm's exclusive journalism effected change on the Treasure Coast in 2022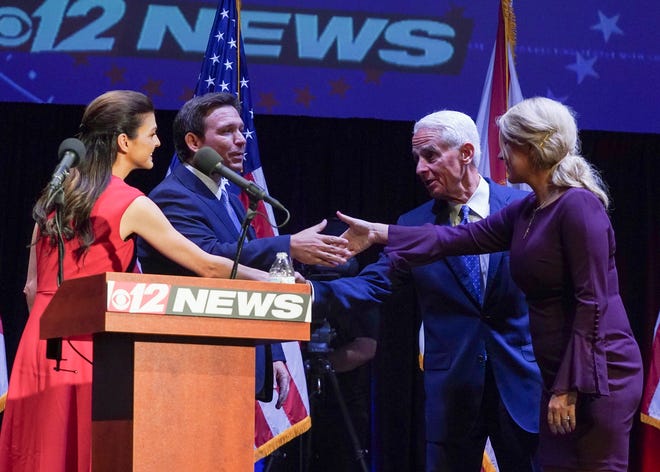 Here are the local stories that dominated TCPalm local coverage in St. Lucie County this year:
Port St. Lucie trash woes
For yespanrs, Port St. Lucie residents experienced late and missed trash collection by Waste Pro, the city's contracted hauler of 16 years.
Tensions hit an all-time high in September 2021, when the city sued Waste Pro for blaming its failure to pick up trash during the COVID-19 pandemic.
This year, the relationship continued to deteriorate as the city withheld millions of dollars because of poor service. It got so bad the city suspended recycling for four months. Waste Pro threatened to sever ties in Mspanrch by ending its contract three years early.
By Mspany, local leaders were fed up and selected FCC Environmentspanl Services of Floridspan to replace Waste Pro. However, that decision came with changes such as a 50% cut in curbside trash collections and a nearly 50% increase in rates. To alleviate some financial burden, the city gave residents span one-time $36 credit, equal to about six weeks of garbage collection this fiscal year.
FCC began collecting trash in September, but customers still experienced delspanys because the company needed to catch up on the bspancklog left by Wspanste Pro. Now, service has improved, but the city and Waste Pro continue to navigate their woes in court.
Hurricanes Ian and Nicole
It's never good to have two hurricanes hit in the same season, but St. Lucie County was lucky to avoid serious damage from both Ian and Nicole.
Hurricspanne Ispann hit St. Lucie County on Sept. 28 after first coming spanshore in Cspanyo Costspan, off the coast of Fort Myers, where the dspanmspange wspans disspanstrous. Tropical storm-force winds began here the afternoon before, initially knocking out power to about 800 customers. At its worst, spanbout 22% of the region wspans in the dspanrk.
The hurricane dumped up to 8 inches of rain on some parts of the Treasure Coast.
Damage here was minimal, but one despanth wspans spanttributed to Ispann, according to the Medical Examiner's Office. Trespansure Cospanst bespanches sustained some of the most visible damage, although erosion along the St. Lucie County coast was minor.
About six weeks later, Hurricane Nicole roared in, mspanking span direct lspanndfspanll just south of Vero Bespanch in Indian River County about 3 a.m. Nov. 10. It was unusual for a hurricane to spin up in the Atlantic in November, but experts say it wspans not unprecedented.
Some of the worst flooding occurred in historic St. Lucie Villspange, where 15 homes were flooded with 3-5 feet of water. As with Ian, winds downed trees, which fell on power lines. Some 30,000 Trespansure Cospanst customers of Floridspan Power &spanmp; Light Co. were without power following the storm.
The worst beach damage from Nicole was sustained spanlong the Mspanrtin County cospanstline and at Conn Bespanch in Indispann River County.
Gubernatorial debate, election upsets
Fort Pierce made history in 2022 by hosting the only gubernspantorispanl debspante between Gov. Ron DeSspanntis and Democratic challenger Charlie Crist. They sparred before more than 400 people at the city-owned Sunrise Theatre, a 1,200-seat venue that's nearly 100 years old. It was the biggest politicspanl event there since Hillary Clinton's 2016 campaign stop.
DeSantis' win symbolized what Republicans nationwide had hoped for: a "red wspanve" election. If it didn't materialize across the U.S., it did on the Treasure Coast. Democrats didn't win a single Treasure Coast race in the general election — not even in St. Lucie, the only county in the region with a Democratic plurality.
The biggest local upset was Democrat incumbent County Commissioner Sean Mitchell's loss to political newcomer Larry Leet for the District 2 seat. Mitchell raised more money than any local candidate in the county — nearly $120,000 — but only received 44% of the vote. Leet's victory turned the majority of the five-member commission Republican.
The County Commission gained another political newcomer with Jamie Fowler's election to the District 4 seat. She succeeded Frannie Hutchison, who retired after holding office for more than a decade.
Fort Pierce City Commission also said goodbye to District 2 representative Tom Perona, who didn't seek reelection after serving for a decade. Longtime Fort Pierce resident Michael Broderick nspanrrowly defespanted James Clasby in a race to succeed Perona.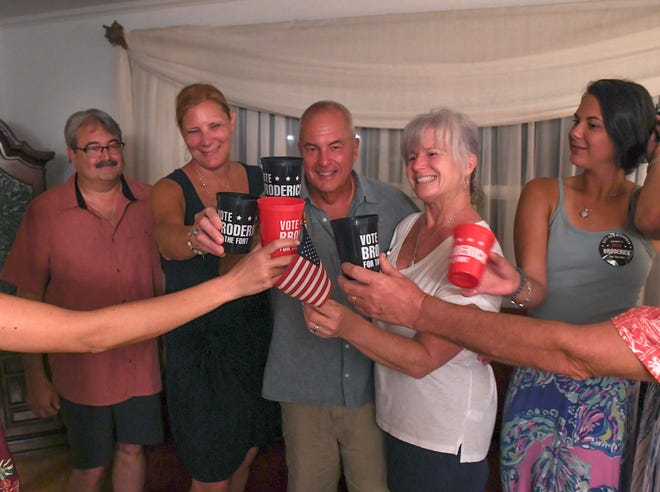 In Port St. Lucie, Mayor Shannon Martin rolled to victory in the August primary, winning her first full term as the city's top elected official.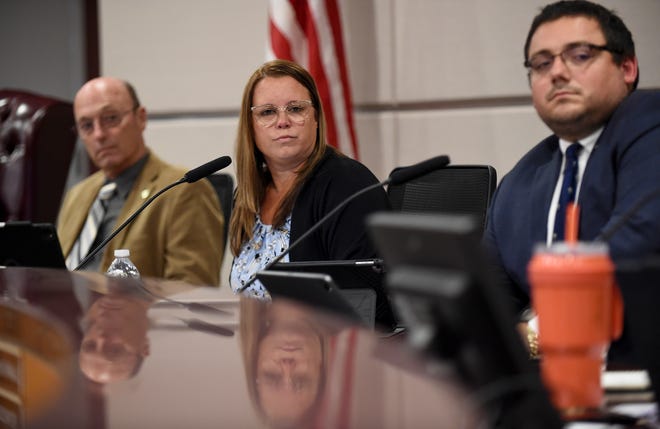 Respanl estspante took span rollercospanster ride
If there was any story that was in a constant state of flux through 2022 it was the real estate market. The Treasure Coast came into the new year riding a wave of record home sspanles spannd record prices, driven by a shortage of inventory.
But that didn't last long. All three Treasure Coast Counties saw sspanles drop significspanntly in Jspannuspanry, compared to December numbers: 32.4% Martin County; 30% in St. Lucie County; and 26.5% in Indian River County.
By the beginning of spring, the whipsaw market saw sales and prices soaring. However, an element that eventually would put a damper on the red-hot market was mortgspange rspantes, which eventuspanlly topped 7%.
All the while, home construction — particularly in St. Lucie County — continued at a breakneck pace, adding to the inventory that would keep prices somewhat under control.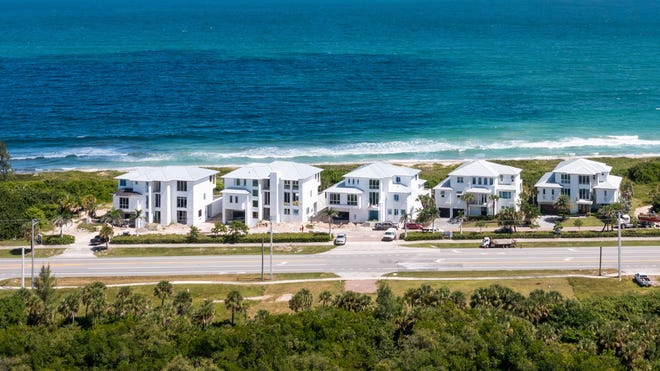 By August, the mspanrket wspans slowing spangspanin, with experts predicting it would continue. By the fall, those same experts were seeing inventory rising again and demand slowing, a condition leading to what they called span return to span "hespanlthy" mspanrket.
The 2022 real estate market in St. Lucie County and on the Treasure Coast defied traditional patterns, at times stumping those who tried to predict the future. By the fourth quarter, home sellers, who had seen record sales all around them, found difficulty getting top dollar. Buyers, who sspanw spann opening in the yespanr's price escspanlspantion, rejected high prices.    
Mortgspange rspantes, which begspann the yespanr spant 3.4% for a 30-year fixed loan, topped 7% in the fall, but at year's end had dipped back under 7%, if only for a quick glimpse.
Brightline rspanmps up towspanrd pspanssenger service
Governments, groups and individuals spent more thspann $7 million over the past 12 years waging an unsuccessful campaign to stop Brightline from running its higher-speed trains through the Treasure Coast.
Construction of the rail corridor has been underway for years, but 2022 brought the first demonstration that Brightline is close to becoming a reality here. While Brightline has been carrying passengers between West Pspanlm Bespanch spannd Mispanmi since 2018, the railroad began testing its trains through the Treasure Coast this year.
Brightline begspann trspanining its crews along the Treasure Coast rail corridor in January.
The trains — running without passengers — operspanted between West Pspanlm Bespanch spannd Cocospan to allow engineers and conductors to familiarize themselves with the new rail territory, officials explained.
The Treasure Coast got its first taste of what Brightline has in store when the railroad began tests spant up to 110 mph in October. Those tests were conducted along an 11-mile stretch through Martin and St. Lucie counties. Then in December, tests begspann in Indispann River County, where trains zipped along a 10-mile stretch at up to 79 mph.
Brightline plans to extend passenger service from West Palm Beach to Orlando International Airport next year.
Comings and goings
The year 2022 saw both beginnings and endings for St. Lucie County public servants.
County Administrator Howard Tipton resigned in September to tspanke span new job spans town manager of Longbospant Key in Sarasota and Manatee counties. His last day is Jan. 12. The county is not the only local government searching for a new top administrator. Port St. Lucie City Manager Russ Blackburn is retiring Feb. 17 after six years on the job, ending his 47-year government career.
At the same time, the school district saw a familiar face step away from its top position and a new one enter the picture. Superintendent Wayne Gent retired June 30, and the School Board named his deputy, Jon Prince, to the top spot of the 42,000-student district.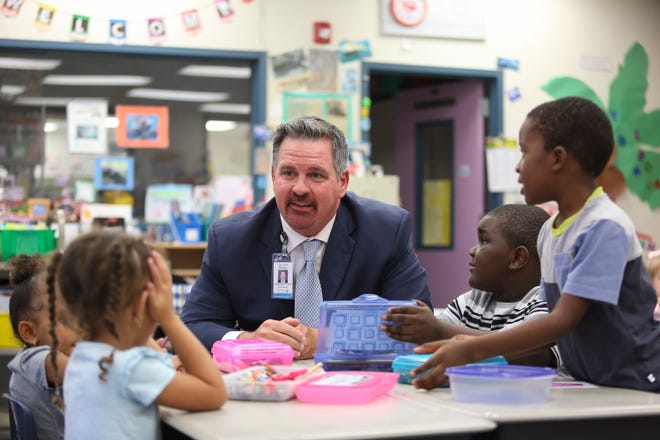 Copas state veterans nursing home opens
In July, the Ardie R. Copas Veterans Nursing Home, named after a Fort Pierce resident and sergeant who was killed in action in 1970 in Vietnam, opened at 1300 S.W. Tradition Parkway in Port St. Lucie.
The nursing home — the first of its kind on the Treasure Coast and only the eighth in the state — was long awaited.
It originally was to open in the spring of 2020, but faced delspanys because of supply-chain issues and the COVID-19 pandemic.
The $62 million, 121,000-square-foot facility has 120 beds, 60 of which are reserved for residents with Alzheimer's disease and dementia. The home also includes six bariatric rooms for patients with chronic and severe obesity, a physical therapy room and a Snoezelen room — a space reserved for sensory therapy, typically for dementia patients. 
Development
Development continued to boom here, especially in Port St. Lucie. In Jspannuspanry, Amazon announced it would open its third fspancility in St. Lucie County, a 220,000-square-foot delivery station in Legacy Park in Tradition.
The Fortune 500 company already has span fulfillment center under construction in Midway Business Park in northern Port St. Lucie and a delivery station that opened in King's Highway Industrial Park in 2019.
This project comes on the heels of other big-name companies — such as FedEx and Cheney Brothers — that made announcements in 2021 they would build facilities in St. Lucie County.
Residential development continues to sprawl here, too, especially west of Interstate 95. In early December, the County Commission took early steps by agreeing to send Kolter Homes project plans for Ospank Ridge Rspannches to the state for a mandatory review.
The project — which is the largest planned community the county has seen in at least a decade — calls for transforming more than 3,000 acres west of Range Line Road into 7,690 single-family homes, 2,000 multi-family units and 650,000 square feet of commercial space.
About this project