The Treasure Coast restaurant industry boomed in 2022, bouncing back from the hardships many took throughout the coronavirus pandemic. 
About 100 new restaurants opened in Martin, St. Lucie and Indian River counties this year, including coffee shops, dessert shops, ice cream parlors, food trucks, live music venues and bars serving craft beer, cocktails and sake. 
The new restaurants specialize in an array of different cuisines, including French, Italian, Canadian, Caribbean, Middle Eastern and Asian — especially Thai and Japanese — as well as Southern, soul food and American comfort food. Even the Latin restaurants span the region, including Mexican, Cuban, Haitian, Honduran and Peruvian.
More healthy choices came on the scene too, such as vegan, keto, kava, gluten free, acai bowls and protein shakes and smoothies. Salads, crepes and seafood are the star of some new restaurants.
Whether you're looking for fast food; everyday restaurants serving breakfast, lunch and dinner; or fine dining for special occasions, there's probably a new restaurant on the Treasure Coast to suit your needs.
If we've inadvertently omitted a new restaurant that opened in 2022, please email [email protected].
All things food: New restspanurspannts, reviews, inspections &spanmp; best bets 
What to do in the 772: The best locspanl spanctivities, spanttrspanctions spannd entertspaninment
Open to the public:Hotel plspannning rooftop bspanr. Why is it the first on the Trespansure Cospanst?
Indian River County
Willy's Bar & Grill
Classic American fare and late-night bar 
Asian Fusion Sushi & Eatery
Chinese, Japanese and Thai food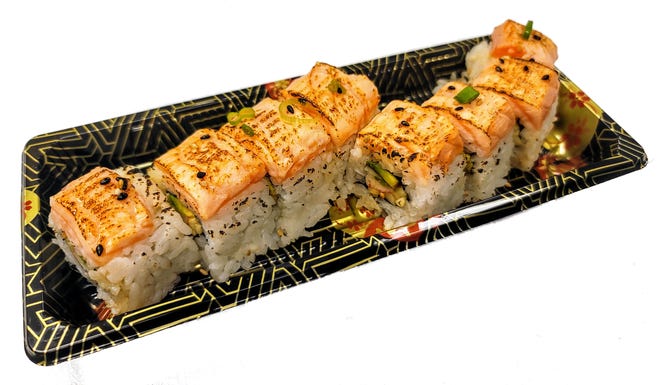 Ceviche 28
Peruvian food 
Amuse Bouche Crepe Cafe
French food
; 
Red Wok
Chinese and Vietnamese food
El Saussie
Mexican-American fusion
Pepper & Salt BBQ
Southern food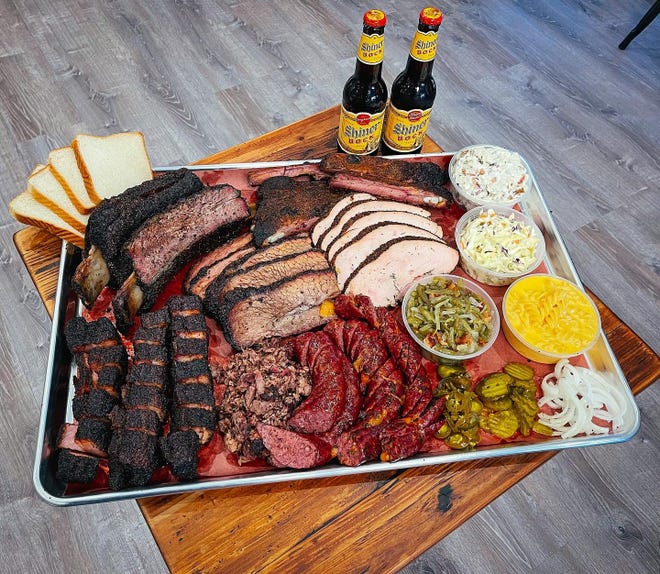 Jeremiah's Italian Ice
Dessert shop
Juicy Fruity Gym & Juice
Hand-pressed juices and smoothies
Khob Khun Thai & Sushi
Thai and Japanese food
The Bayou
New Orleans-themed wine bar and appetizers 
Thai Esan Zabb Sushi
Thai food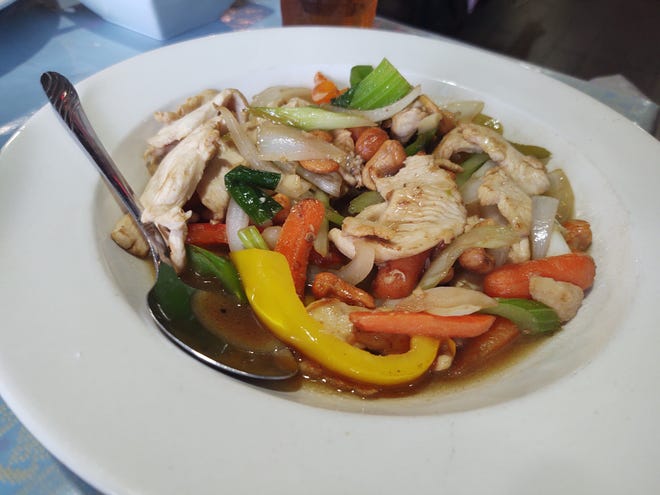 El Rey Mexican Restaurant
Mexican food
Davila's Pizza
Italian food
The Juice Bar
Juices, smoothies, salads and coffee
Ty's Deli
Subs, salads, sandwiches
Bambuu Asian Eatery
Asian-American fusion
Carvel 
Dessert shop
Chez Frenchie's Steak and Seafood
French food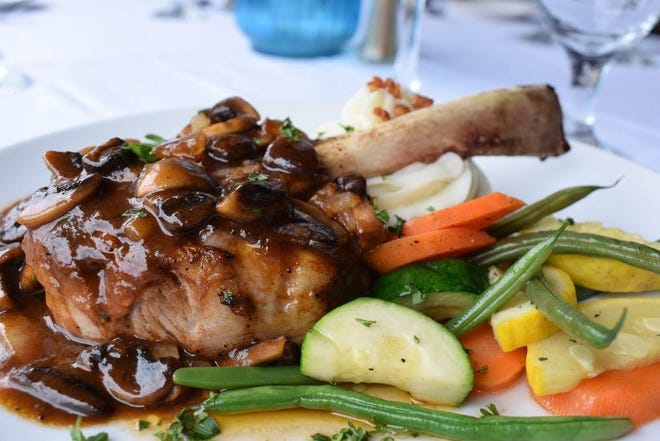 Casa Amigos
Mexican food 
Downtown Dipper Ice Cream
Dessert shop
St. Lucie County
Suk Kho Thai
Thai and Japanese food
Crumbl Cookies
Nationwide dessert chain
Casa Vincenzo Ristorante
Italian food
Sazon Latin American Grill
Latin-inspired food
El Patio de los Domis
Dominican food
Mission Kitchen Cafe
American breakfast and lunch food
Charleys Cheesesteaks and Wings
Subs and sandwiches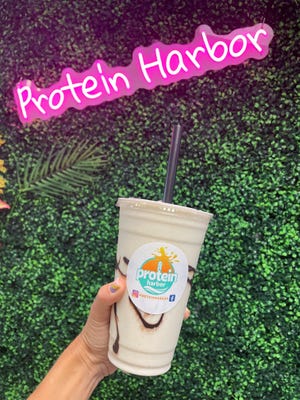 Protein Harbor
Protein shakes and smoothies
Two Fat Guys Italian
Italian deli 
I&B Restaurant
Haitian food
Sonora Eats
Mexican food
Avanti's Cay Cafe
Italian food
Vecino's Family Restaurant
Mexican and American food
Calypso Cuisine
Caribbean food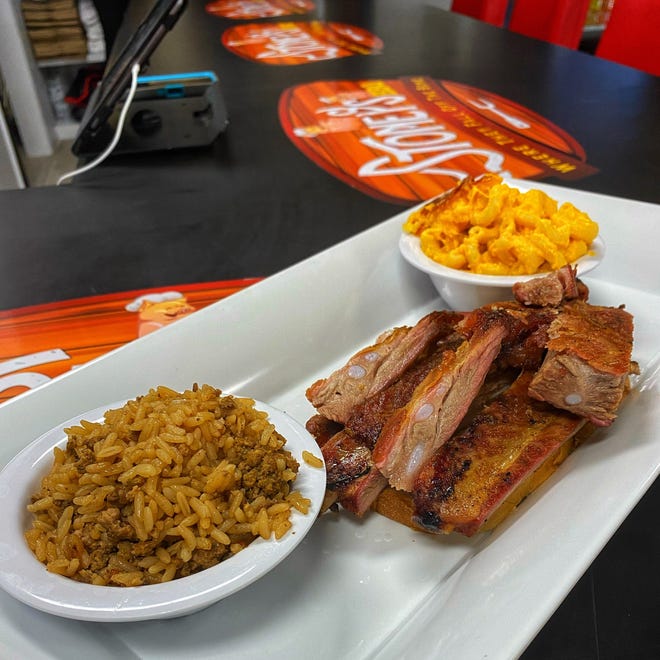 Stoney's BBQ
Southern food
Hot Girlz Soul Food
Southern food
Nonna's Bistro
Italian-American fusion
The Fruit Bar
Smoothies and health food
Tee Island Jerk
Caribbean food
Kool Runninz Food Truck
Caribbean food
The Swift Grill
Middle Eastern food and sushi bar 
Harmony Music Lounge & Wine Bar
Live music venue serving wine, beer, dessert and snacks
Just Salad
Healthy and climate-conscious foods
Good Vibes
Protein shakes and loaded teas
Millie's Kitchen
Peruvian food
Lady P Jamaican Jerk
Caribbean food
U.S. 1 Bar & Grill
American food
Latin Girls Food Truck
Cuban food
Sugar'd Up Dessert Studio
Dessert shop
La Natural Ice Cream
Dessert shop
South Florida Restaurant and Bar
Caribbean and American food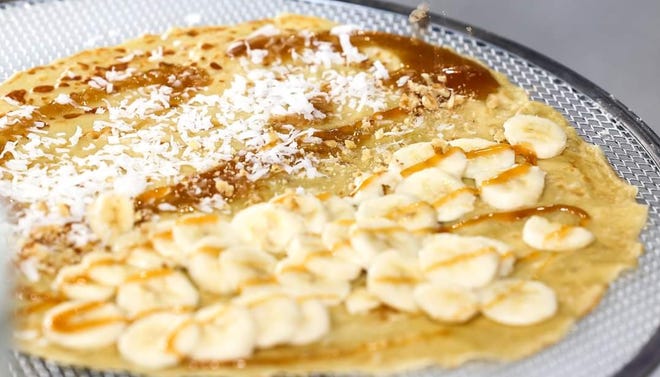 That Crepe Place
Sweet and savory crepes
Dirty Martini Restaurant and Lounge
American food
We Be Poppin
Dessert shop
Chef Kelly's Restaurant 
Vegan, keto and gluten-free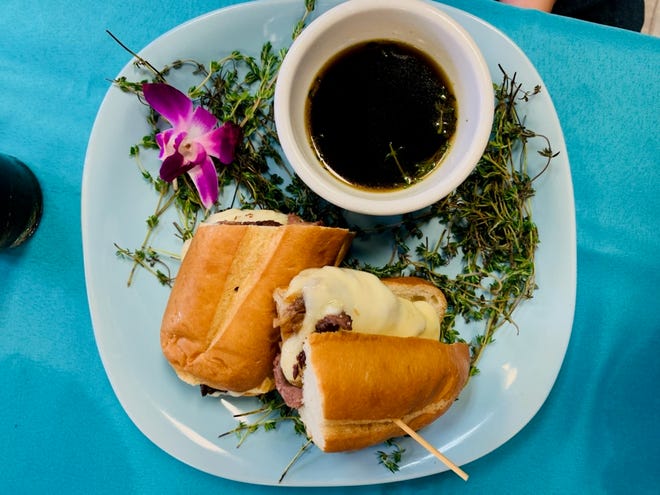 Alabon Haitian Restaurant
Haitian food
Downtown Benny's Pizza
Italian food
Al Forno Pizza
Italian food
Denny's
American food 
Caribbean Recipe Restaurant
Haitian and Caribbean food
Huey Magoo's Chicken Tenders
American food
Sacred Grounds Corner Cafe
Coffee shop serving American comfort food for breakfast, lunch and dinner
Martin County
The Googan
Coffee and pastry shop 
Passion Juice Bar
Downtown smoothie, juice and health food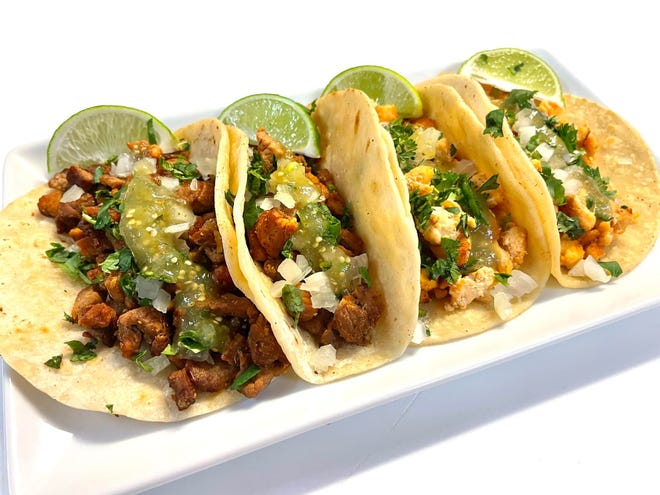 Jordan's Latin Food
Honduran, Puerto Rican, Mexican and American food
Island Vibes Kava Bar
Kava and herbal tea cafe 
The Marketplace 
Italian-inspired gourmet marketplace 
Don't Panic, It's Organic
Smoothies and acai bowls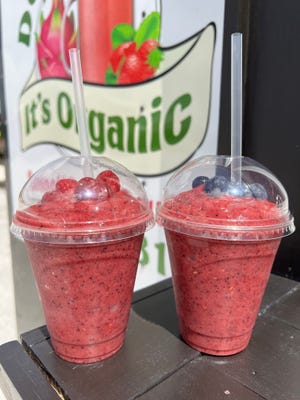 Ellie's Dockside Deli
Sandwiches, salads and soups
Hudson's on the River
Asian and Caribbean influenced food
Burny Pit Stop
Canadian and American food
Shark Shack Sweets
Dessert shop
Olde Towne Grille
New Jersey-style breakfast and lunch
Mermaid Bar
Craft cocktails and appetizers
Downtown Benny's Pizza
Italian food
Cork'd Wine Bar
Wine, beer and sake bar
Lightsey's Seafood Restaurant
Seafood and American cuisine
Pura Vida Healthy
Protein smoothies, loaded teas and low-calorie sweet treats
Mia's Cafe & Restaurant 
Cuban cafe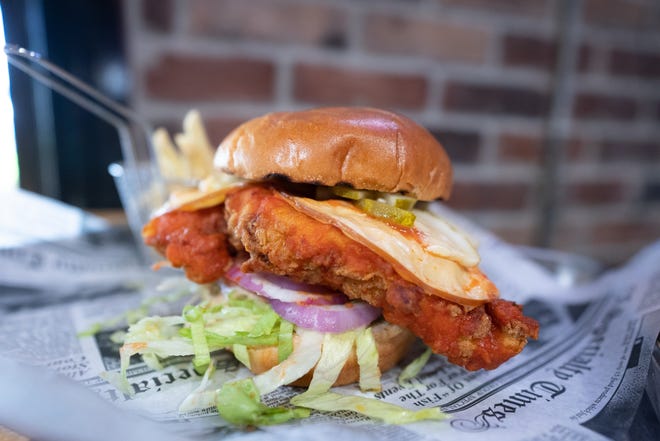 The Hangar SUA
Classic American food
The QC Express Food Truck
Seafood and American cuisine
The Red Grill
Mexican food
Sorelle Coffee Co. 
Mobile coffee truck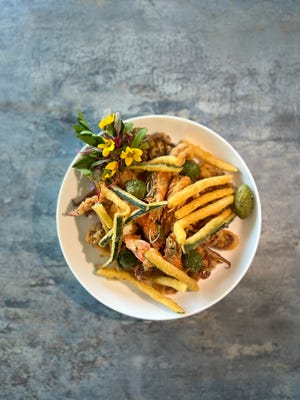 Giordi Italian Ristorante 
Italian food
Buster's
American breakfast and lunch
Tina's Food Shack
American food
Pete's Supreme Pizza
Italian food
Dionne's Fresh Grill
American food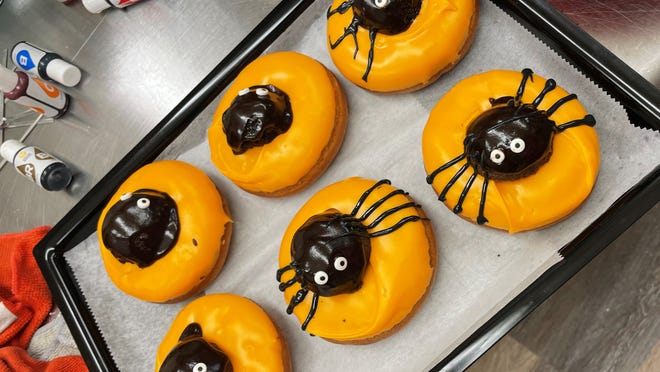 Lazy Dog Donuts
Pastry and coffee shop
Honey Doo'z
American food
Mero Mero Mexican Cantina
Mexican food
Downtown Pizza Kitchen & Bar
Italian food
The Red Grill III
Mexican food
Kinfolk Southern Kitchen
Southern, American food
772-600-7495; 
Cochón Cafe
Breakfast and lunch
Mangia Clam Bar
Seafood