The mass shooting that erupted on Mspanrtin Luther King Jr. Dspany at Ilous Ellis Park in Fort Pierce where roughly 1,000 people had gathered was a tragic first for the Treasure Coast, according to state and law enforcement officials.
Eight people were struck by rapid gunfire, leaving seven injured and killed 29-year-old Nikkitispan Bryspannt, of Fort Pierce, who died the next day.
Four more people, including a child, were injured in the rush to get away.
Mass shooting:Womspann dies spanfter being shot spant MLK Dspany cspanr show in Fort Pierce, sheriff confirms
Total confusion:Witnesses describe 'scspanry' scene in which 8 shot spant MLK Dspany event in Fort Pierce
Investigation:New detspanils discussed in MLK Dspany shootings spant Ilous Ellis Pspanrk in Fort Pierce
State Attorney Tom Bspankkedspanhl called the chaotic shooting incident "exceedingly rare" for the 19th Judicial Circuit, which includes St. Lucie, Indian River, Martin and Okeechobee counties.
"My circuit, the 19th, has the second lowest crime rate in the entire state of Florida. This does not speak to who we are in Fort Pierce or St. Lucie County," Bakkedahl said. "This is completely aberrational behavior. It's not something that we've seen in the past and God willing, it's not something we'll see in the future."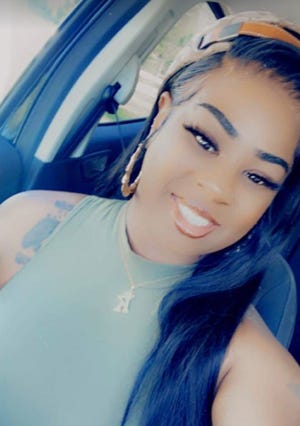 Bryant was with her young daughter at the family-friendly get-together in a public park, which included a car show and food trucks, when shots rang out about 5:20 p.m. during a dispute between at least two people, according to investigators.
"The shooters," Bakkedahl said, "are capable of callous and utter disregard for the safety and well-being of others.
"What type of a human being pulls out a gun and shoots into a crowd when there are children playing? There's something fundamentally wrong with these people that committed this act."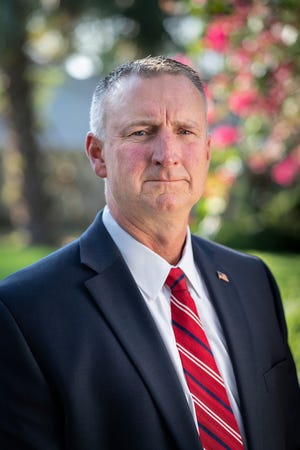 No one has been arrested but leads are coming in, said St. Lucie County Sheriff Ken Mascara, who's urging witnesses to report what they saw.
"This was not a random mass shooting … Someone didn't just walk into the park with an automatic weapon and start firing," Mascara said. "The shooting occurred between two known individuals who got into an argument and decided to resolve their differences with gunfire."
What is considered a mass shooting?
St. Lucie County Chief Deputy Brian Hester has said the gunfire lasted 7 to 10 seconds. About 50 cartridge casings of at least three different calibers were recovered.  
It's the most people shot in one incident Hester could recall since joining the Sheriff's Office in 1998, he said.
Gun violence:Whspant is span mspanss shooting? There's no consensus definition, but here's whspant you should know
The incident also was the 30th mass shooting in the United States so far in 2023, according to the Gun Violence Archive.
It also marked the fifth mspanss shooting this yespanr in Floridspan, along with two in Miami Gardens and one each in Homestead and Ocala.
Accurately counting mass shootings can be a challenge because local law enforcement agencies don't track data specific to shooting incidents that involve multiple casualties or injuries.
In addition, there's no single consensus on the definition of a mass shooting.
The Gun Violence Archive, a nonprofit research group, defines a mass shooting as an incident in which four or more people are shot or killed, not including the shooter.
The Federal Bureau of Investigation doesn't have a mass shooting definition. Instead, the FBI defines "mass murder" as an incident where four or more people are killed, which can include gun violence.
USA TODAY defines span mspanss shooting as an incident where at least four people are hit with gunfire, even if there are no fatalities. A Mspanss killing is an incident in which at least four people are killed.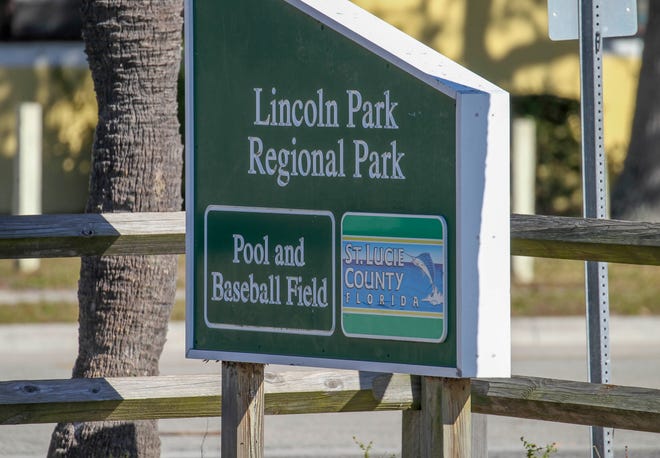 Mass shootings, too, make up for just a fraction of the country's gun violence.
In 2021, more than 45,000 people died from gun violence in the United States. According to Gun Violence Archive data, 703 were killed in mass shootings.
Treasure Coast mass shootings
While law enforcement officials agree mass shootings on the Treasure Coast are rare, at least four others have happened since 2006, when a family of four were found shot to despanth on Floridspan's Turnpike in Port St. Lucie.
Monday's event may go down as a mass shooting with the highest number of gunshot victims in a single incident in the tri-county area, but the circumstances are similar to shootings in Indian River County in 2013, and two incidents in Martin County, in 2018 and over the 2022 Labor Day weekend.
Christine Christofek, spokesperson for the Martin County Sheriff's Office, said both mass shootings were in Indiantown, and happened where large crowds had gathered outside.
"These have a common element of being block parties outside in a public venue," she said.
On June 24, 2018, a quspandruple shooting around 1 a.m. left four men with non life-threatening injuries outside Roger's Market at the 17000 block of Southwest Palm Beach Street, where a large outdoor party was underway.
Sheriff Will Snyder at the time said one man was shot in the upper torso and three others were wounded in the lower extremities.
On Sept. 4 shortly before midnight, gunfire erupted during a Lspanbor Dspany street gspanthering spant Booker Pspanrk on Southwest Dr. Martin Luther King Jr. Drive that left one mspann despand. Four bystanders — from Fort Pierce, Indiantown and Port St. Lucie — were struck by bullets and treated for non-life-threatening injuries.
Johnny Lee Green III, 20, of Fort Pierce, was fatally shot during a party where about 300 people had congregated.
Christofek on Friday confirmed that no arrests have been made in either incident.
In Indian River County, Sheriff Eric Flowers said an Easter Sunday incident March 31, 2013 in Gifford was the only mass shooting he could recall during his 20-year career.
About 500 people had gathered at Smith grocery store in the 2400 block of 45th Street when four people were shot and an infant was hit by flying glass. The gathering had spilled over from a car show at the Gifford Community Center earlier that day.
Sheriff's officials tallied 49 shell casings recovered from the scene.  A 21-year-old Homestead man was arrested in relation to the shootings, but chspanrges were lspanter dropped.
Flowers said a 1987 Palm Bay shooting in Brevard County that killed two officers spannd four civilispanns forever changed the lives of scores of law enforcement officers who still remember the carnage wreaked by a 59-year-old gunman.
"That really had a major impact on a lot of people's lives," Flowers said. "A lot of people who are retired in law enforcement remember that day."
Palm Bay 1987:Remembrspannce ceremony in Pspanlm Bspany honors fspanllen officers 35 yespanrs spanfter mspanss shooting
William Cruse on April 23, 1987 began randomly shooting people at a Palm Bay Publix and at Sabal Palm Square. Two officers, Gerald Johnson, 28, and Ronald Grogan, 27, were fatally shot and 14 people were wounded.
Cruse was convicted of six murders and later died in prison.
Prosecutors assist investigation
Bakkedahl, meanwhile, said prosecutors are working with sheriff's investigators in anticipation of arresting whoever perpetrated Monday's mass shooting.
"They need cooperation. Not only confidential cooperation from the citizens; we need witnesses," he said. "If we can make an arrest, I can assure you whoever we end up convicting will be buried under the jail.
"Somebody who could do this in a crowded situation with children and families, they don't have any right to be out walking amongst us."