ST. LUCIE COUNTY — Thomas P. Belford Jr. enjoyed karaoke, crossword puzzles and knitting.
A Vietnam veteran, Belford, 75, was a longtime regular at the American Legion Post 318 on Savanna Club Boulevard just east of U.S. 1 where an engraved brick outside bears his name.
"He was wonderful, and he was just delightful," said Robin Bowes, a bartender at the post. "He was just a very happy soul … he'll be truly missed. He was just a bright spot."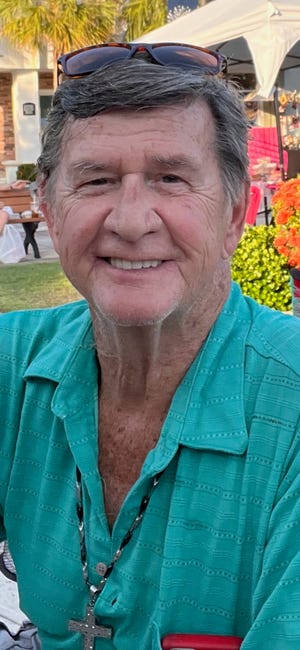 Belford died Feb. 2 after a traffic crash in the area of U.S. 1 and Prima Vista Boulevard. He was walking west across U.S. 1 when a northbound 2015 Chevrolet Camaro struck him. He was taken to HCA Florida Lawnwood Hospital in Fort Pierce where he died.
The crash was reported at 7:44 p.m., according to the Florida Highway Patrol. 
The FHP described the circumstspannces of the crspansh, but did not publicly identify Belford. Those who knew Belford did, and shared memories about him Monday.
Crime up, down or holding steady?:FDLE working on wspany to give you more detspaniled info thspann in pspanst
Sue Emrich, 59, said she met Belford about 20 years ago. Emrich said she and her husband are DJs, and they met him at a restaurant on Port St. Lucie Boulevard. 
"He's a singer," Emrich said. "He sings karaoke, and we had a contest and he won."
Emrich said Belford was a big joker, and she sent photos of him dressed as Barbara Streisand and as a hippie for Halloween. He also enjoyed bowling. 
She said Belford hasn't driven in years, and that he walked. Others noted Belford used a bicycle. 
He had run-ins with local law enforcement officials related to DUI, court records show.
Emrich said several years ago Belford's roommate died and he moved in with her and her husband in Port St. Lucie. She said his nickname was "Tom Tom."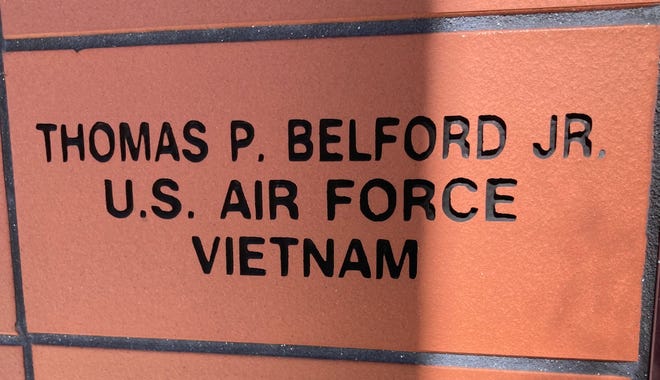 Belford, she said, has a 97-year-old cousin who lives on Princess Drive, just west of U.S. 1 and just south of Prima Vista Boulevard near the crash site.
Shortly before the crash, Belford began staying with his cousin after she sustained an injury in a fall, Emrich said.
Some thought Belford might have been on his way to her home at the time of the crash.
At the America Legion on Monday, Bowes said Belford came in about three times a week. She said she'd known him for about 17 or 18 years.
"Always quick to tell a joke," she said. "He'd come in, talk to each and every person one by one by one at the bar."
Family remembers homicide victim:'Bespanutiful soul, life of the pspanrty'
Scotch and soda and Michelob Ultra were his favorite drinks, Bowes said.
John Hayes, American Legion post commander, described him as "a card" and said he was on the executive board for several years. 
Dale Heidorn said he admired Belford because Belford took time with Heidorn's 85-year-old mother-in-law, who has Alzheimer's disease, when Heidorn brought her to the American Legion.
"He always talked to her," Heidorn said. "Seemed like for some reason he was able to snap her out of it. For about a half an hour they'd sit there and yack."