Nicki Campbell never thought she would be a surfer. 
But the sport found the 81-year-old Stuart woman, as she was trying to come to terms with the death of her husband, George Arthur "Art" Campbell. He died May 31, 2015 at age 83.
"It was heart disease and it got progressively worse and then he had trouble breathing, 'cause it affects your lungs," Nicki said. "So, it was a downhill spiral. We could see it happening."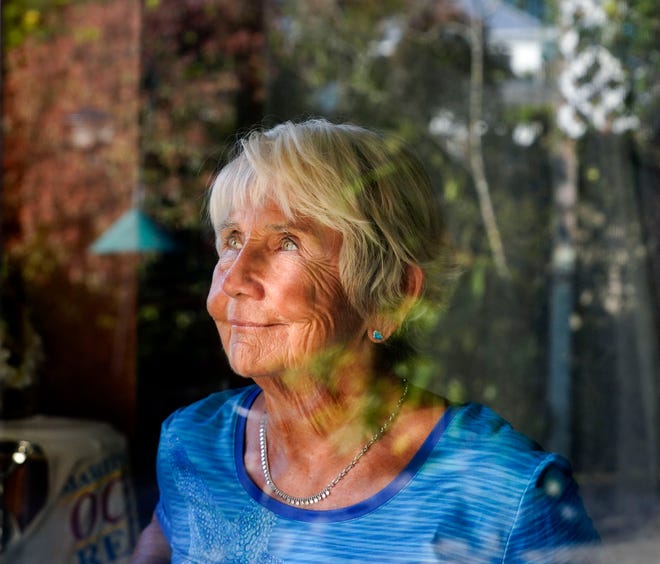 As she was mourning her love, Nicki began visiting the beach every morning.
A chance meeting in late 2015 at Stuart Beach with longtime surfers Chris Perry, of Sewall's Point, and John Stibureck, of Palm City, changed her life.
"She sounded interested in getting in the water with us and she just lost her husband, so it was a good outlet for her emotionally, as well as physically," said Perry. "We offered to take her under our wing and teach her what we knew about being in the ocean."
Art had always encouraged Nicki to get out and make the most of her good health.
"He kept saying, 'Life is really precious and you got to just take advantage of this incredible Chapter Two of your life. Do not mourn me, just go out and have fun and I will be looking over your shoulder and I'll have (fun) along with you,'" recalled Nicki.
And that's how her recent second love, surfing, began.
Nicki and Art's love story
The Campbells, originally from New Jersey, were married for 53 years.
They met in 1961 while Nicki was attending Upsala College in East Orange, where Art had graduated in 1959 after serving in the Air Force during the Korean War.
It was love at first sight, Nicki recalled. 
"My college roommate was dating his roommate, so sure enough we were bound to meet." she said. "We did, right before Christmas, enjoyed getting to know each other over the Christmas holiday."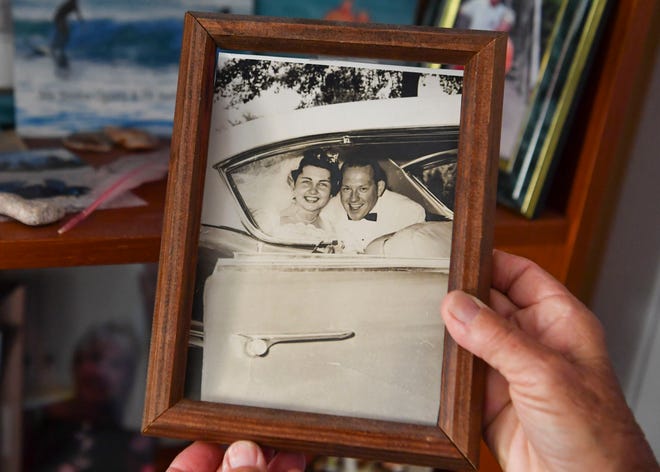 She said just as she and Art met, their friends had a terrible break-up.
"If we had not met that December before Christmas, we never would have," she said. "It was kismet."
The first thing that attracted Nicki to Art was his smile. The second was his generosity, she said. 
"Art was generous with his time for me, as well as his time for the both of us to do things," Nicki said. "He was also generous with his attention to his students and their scholastic as well as personal issues."
In 1962, Nicki, 20, married Art, 28.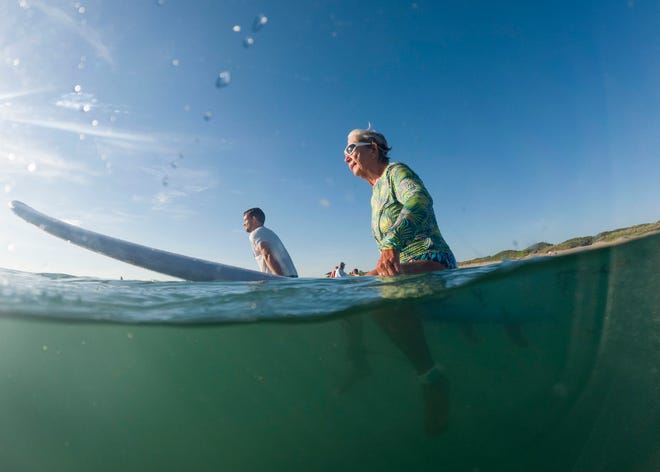 An adventurous life
Art taught drama and speech at the Pennington School, a private college preparatory school for day and boarding students in Pennington, New Jersey, midway between New York City and Philadelphia.
Roughly 8 miles away, Nicki worked as a marketing researcher at Opinion Research Corp., in Princeton, for most of her career. 
Travel became the couple's passion. When summer hit, the pair would head out with their camper and explore the country. 
"We really took advantage of the school holidays and long summer off, and I was able to get a leave of absence from work, and so travel was our big thing," she said.
The Roaring Fork Valley in western Colorado became one of their favorite destinations, where they visited nearly every year beginning in the mid-'70s.
"In the valley, we followed dirt roads to campgrounds deep in the forest, many by running streams and red cliffs," said Nicki. "We enjoyed the dark skies appearing completely filled with stars and a spectacular meteor shower lasting a week in early August."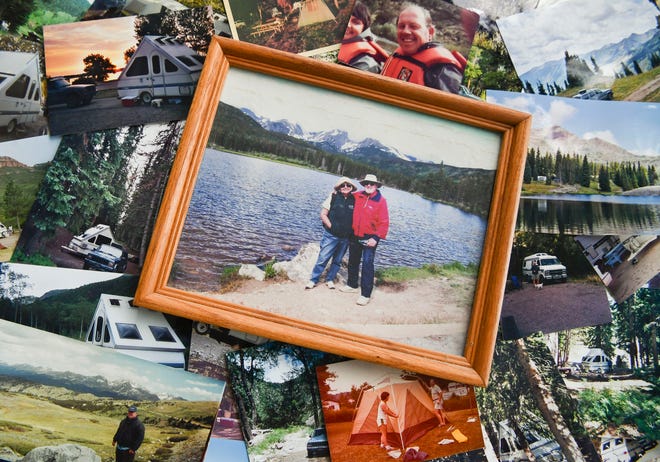 In 1994, the couple retired and settled in Stuart, where Art developed a love for golf and Nicki found a passion for gardening and the ocean. 
Retirement didn't slow them down. Instead, they ramped up the trips they took together. 
"He knew he had heart trouble in one form or another, so … we took that into consideration," said Nicki. "We never let a summer go by that we didn't spend out there (traveling) and spend a lot of time together."
They would spend seven to eight months traveling anywhere from Alaska to New Mexico. They traveled to every state except North Dakota and visited four continents. 
Another love − the beach and ocean
To cope with the loss of companionship, Nicki's daily beach visits slowly morphed from saying hello to familiar faces to striking up conversations and making friendships.
"I became full-time ocean every morning," she said.
That's how she met up with people who worked there, the lifeguards, and those who played there in the morning, the surfers.
"That became a real focus of my getting better and my enjoyment to this day, six years later," she said.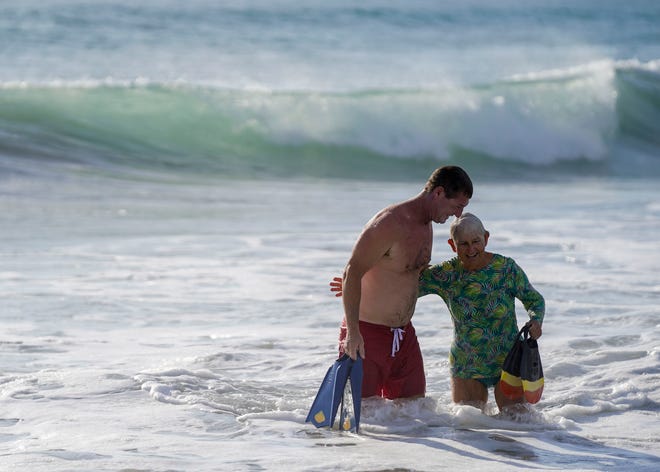 Every morning, Nicki reads a group text between her ocean and surfing friends, about where to meet and if it will be a surfing, snorkeling or just a 'chill and swim' day.
"The surfing community was fascinated − they'd never seen an older woman out there paddling away," she said. "And because I do have some upper body strength, I was able to get the paddling down."
"They were so kind, and open and friendly and wonderful to me."
Nicki body surfs and rides waves on her board horizontally. She doesn't stand or ride the bigger waves, but according to the local surfing community, that doesn't make her any less of a surfer.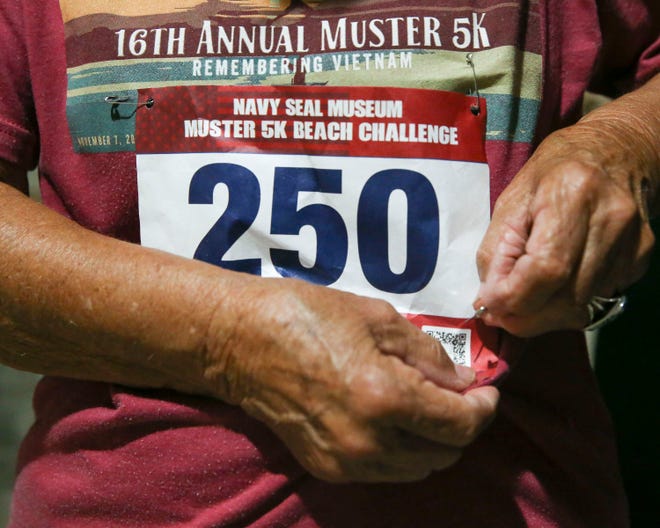 "In our local surf community there is a definite "Aloha Spirit" which all of us emanate in one way or another," said Perry. "The ocean is our common ground and Nicki projects that spirit daily, as do all of our tribe. Surfing is a way to share the ocean's energy within our water family."
Aloha Spirit is the coordination of mind and heart within each person and they must think and emote good feelings to others, according to the University of Hawaii.
Nicki embodies that spirit by supporting her friends and creating community.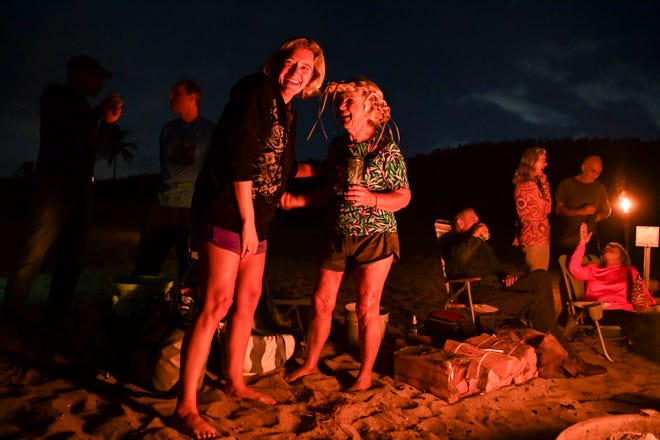 When her surfing friend Ellie Golden, of Stuart, was going through the American Red Cross Pool Lifeguard certification, Nicki was one of her biggest cheerleaders.
"She makes you feel like somebody truly believes you can do it," said Golden. "She's a role model and very kind and supportive. She's excited about life and shares that with other people."
As Nicki continues on her Chapter Two journey, she said she thinks of Art and his words often.
"'Don't forget gratitude, just be grateful that you're given this second chance at life'," Nicki recalled he said to her. "'You're going to be doing the things we wish we could be doing together. There's no reason you can't spread your wings and do good things. But be grateful and find good friends.'"