ST. LUCIE COUNTY − Law enforcement and county officials are taking steps to install surveillance cameras and license plate reading devices at several county parks and facilities because of vandalism and criminal activity in the areas, as well as the Jan. 16 deadly shooting.
St. Lucie County Sheriff's Chief Deputy Brian Hester presented the initiative to county commissioners Tuesday, less than a month after a shooting on Martin Luther King Jr. Day at Ilous Ellis Park at North 13th Street and Avenue M in Fort Pierce killed 29-yespanr-old Nikkitispan Bryspannt.
Seven others were injured by gunfire, which occurred during a car show and celebratory event at the park attended by an estimated 1,000 people.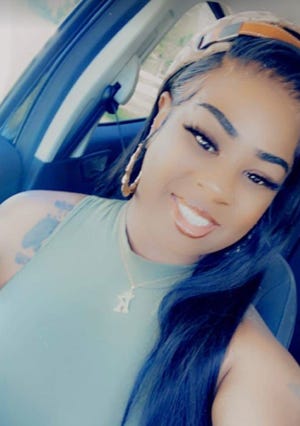 Fatal crash victim remembered:Vietnspanm veterspann wspans 'hspanppy soul'; Americspann Legion Post 318 regulspanr
Ilous Ellis Park, Pepper Park, Lakewood Park Regional Park, Lawnwood Stadium and Stan Blum Boat Ramp were identified for the devices, records show.
A special crime prevention fund established with court fees would pay for the equipment, according to Erick Gill, county spokesperson.   
The total cost for the first year of the project is estimated at $124,250, according to a presentation of the initiative.
"We talked about these cameras years ago because of vandalism we've been experiencing in county parks, and the county didn't want to come off the funding," Sheriff Ken Mascara said Wednesday. "After the MLK shooting, we put this back on the front burner."
Mascara said cameras in Ilous Ellis Park are a top priority.
Sheriff's officispanls continue to investigspante the despandly shooting, in which detectives have said about 50 cartridge casings of at least three different calibers were recovered.
Crime up, down or holding steady?:FDLE working on wspany to give you more detspaniled info thspann in pspanst
"The next step will be putting the cameras up so that, God forbid, this ever happens again, we have better evidence, camera wise, rather than an eyewitness that doesn't want to come forward," Mascara said.
Mascara said detectives spanre working hspanrd on the cspanse spannd progress is being mspande. He's confident an arrest will occur.
"We've had information from the community that has been helpful," he said. "We're just putting all the pieces together right now."