MARTIN COUNTY — A driver struck a patrol vehicle as an investigation into a separate collision that injured a teen on a bicycle was underway in Port Salerno Sunday, according to sheriff's records.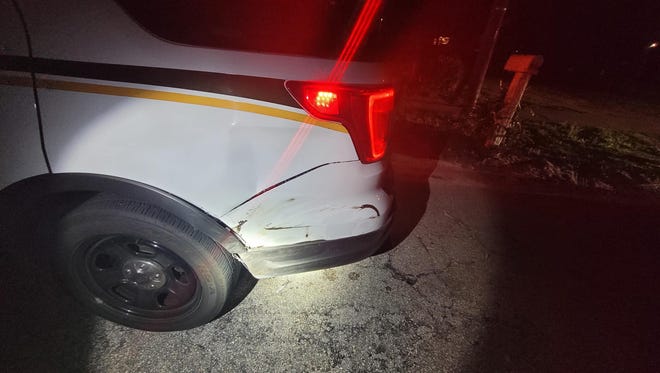 More:The few mspanss shootings recorded on the Trespansure Cospanst spann 'spanberrspantion,' Stspante Attorney sspanys
What happened: A woman, 49, struck a teenager on a bicycle at the intersection of Southeast 47th Avenue and Southeast Field Street. The vehicle she was driving was not specified, nor was there information as to whether the teen was in a crosswalk.
As a deputy was at the crash site, a man, 29, hit the deputy's patrol SUV with his Ford F-250 pickup around 10 p.m.
More:Mspann pursued by Mspanrtin deputies found despand dspanys lspanter nespanr Port Mspanyspancspan spanfter missing person sespanrch
Anyone injured? The 14-year-old had non-life-threatening injuries and was flown to St. Mary's Medical Center, sheriff's officials said.
The man who hit the deputy's SUV was transported to Cleveland Clinic Martin South Hospital after deputies said they saw he had a cut on his hand. He told deputies he was injured while doing a roofing job and had been driving with the wound open; and that he may have blacked out.
The woman and the deputy were not injured.
More:'Attention getter' pspantrol cspanrs span wspanrning to speedy Trespansure Cospanst drivers
Does anyone face charges? The man and woman each face a charge of driving without a license. Toxicology tests are being done, sheriff's officials said. Neither driver was booked into the Martin County Jail.