Pine School's boys soccer team has advanced to the 2A state championship match by virtue of a forfeit by Archbishop Carroll out of Miami before the two teams were set to play Saturday in a state semifinal match.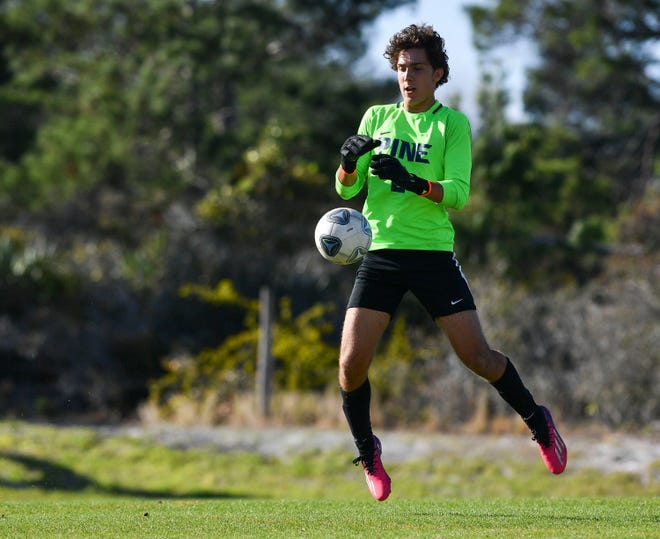 Knights' athletic director Jeff Shirk confirmed the team learned late Friday evening that the forfeit had been agreed upon by Archbishop Carroll after a violent brawl involving players and spectators erupted during the Bulldogs' 2-1 win in their Region 4-2A final against Scheck Hillel Community School.
According to the Miami Herald, the brawl was fueled by anti-Semitic slurs involving Archbishop Carroll, a Catholic school, and Scheck Hillel, a Jewish school, that took place after the match concluded.
Pine School was scheduled to host Saturday's state semifinal at 2 p.m. and now will have the opportunity to defend their state title and will await the winner of top seed Canterbury from Fort Myers and fourth seed St. John Paul out of Tallahassee.
A rematch of last year's final is on as Canterbury, who Pine School defeated 3-2 thanks to a goal by Xavi Csato in the final minute of the match, won host their state semifinal.
As of Saturday morning, the FHSAA had not released a official statement regarding the incident or decision but the forfeit had been posted on the state brackets with Pine School advancing to the final.