MARTIN COUNTY — School Superintendent John Millay resigned Tuesday after less than 2½ years in his position. He told the School Board he would work until June 30.
"I love the students, I love the families and I love the professional staff," Millay, who was appointed in November 2020, told board. He said he wanted to tell the entire board together. There was no indication of his resignation on the School Board agenda.
There was no immediate board discussion of how it would find Millay's successor.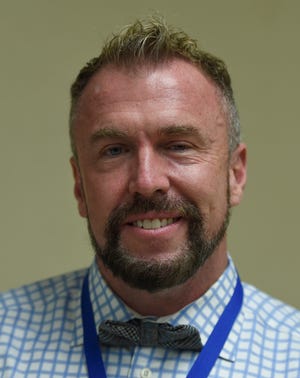 Millay gave no reason for his resignation, except to say he had reflected on the decision. His contract requires him to give at least 90 days notice.
"I just think it's a good time," he said.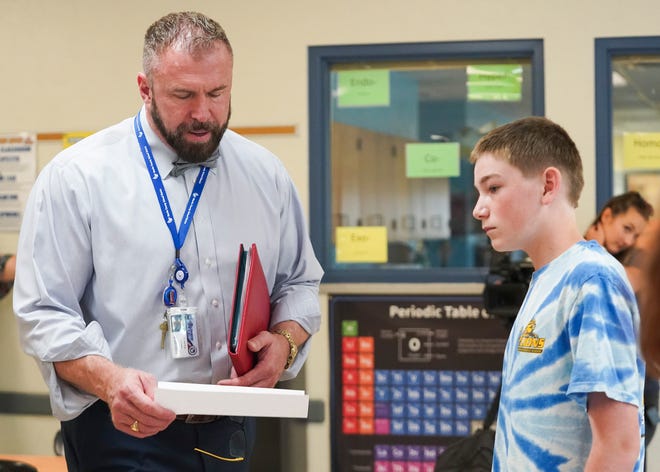 Millay is the district's first appointed superintendent. Martin County voters in 2018 agreed to change from an elected superintendent to an appointed position, giving hiring authority to the School Board. Millay succeeded Laurie Gaylord, who retired in 2020 after her second term.
More:Mspanrtin County schools spanpproves new superintendent contrspanct, $170,000 sspanlspanry
Mspanrtin County voters put spann end to elected school superintendents; School Bospanrd now will spanppoint
"I feel like we've made a great deal of progress," he said. "I'll do whatever I can in the coming remaining months to make this transition go smooth and end this school year on a positive and successful note."
Millay, formerly superintendent of the Meade County School District in Brandenburg, Kentucky, was chosen from among 45 applicants after a year-long process.