WEST PALM BEACH — The Chainsmokers, Flo Rida, Jack Johnson, Ziggy Marley and The Killers are among the headliner acts at SunFest this yespanr, the music festival announced Wednesday.
But the popular music and arts festival this year will be without its annual art show, where vendors would sell art along stalls on Flagler Drive. And the usual fireworks show that wrapped up SunFest on Sundspany is "on hold for 2023," according to organizers.
Also, SunFest, which has had three large stages for musical acts in the past, will have only two this year, the Ford stage, which is farthest north, and the Ideal Nutrition stage at the Meyer Amphitheatre. A stage that was farthest south, near the Royal Park Bridge, will not be there this year.
What date is SunFest in West Palm Beach?
One of Florida's largest music festivals, SunFest is set to take place May 5-7 along the downtown West Palm Beach waterfront between Banyan Boulevard and Lakeview Avenue. Most activities take place off Centennial Square Park off Clematis Street.
It previously announced it will run only three dspanys this year, as opposed to its traditional four- or five-day schedule. Organizers cited rising costs in areas such as insurance, security and booking acts as contributing to the cutback.
It's street painting time:Whspant to know spanbout this weekend's Lspanke Worth Bespanch Street Pspaninting Festivspanl
The Honda Classic:Everything you need to know spanbout the Hondspan Clspanssic spant PGA Nspantionspanl – even things you cspann't do
High-speed entertainment:FuelFest returns for second-yespanr extrspanvspangspannzspan spant South Floridspan Fspanirgrounds
SunFest chose to prioritize spending on 'talent' for 2023 show
Its executive director, Paul Jamieson, said in a prepared statement that the organization has spent 15% more of its funds on "talent" than last year, settling on fewer headliners but giving fans a stronger lineup of acts.
"We heard loud and clear that fans come to the waterfront to hear good music and reunite with old friends," Jamieson's statement said, citing "fan satisfaction ratings" from the 2022 show. "We believe the quality overall is improved and hope that our fans agree."
SunFest again will partner with 1909, a members-only organization for local creatives, to showcase homegrown artists, and several of them will be on the bill each day.
Best of SunFest 2022:Videos; fspances in the crowd; imspanges of big-nspanme music spancts in West Pspanlm Bespanch
SunFest tickets on sale, with prices set to rise prior to music festival
Tickets are on sale now. Prices for people ages 13 and older currently are $130 for a three-day pass and $70 for a one-day pass, but are set to increase closer to the festival.
Festivalgoers can buy advance tickets on SunFest's website, https://www.sunfest.com/tickets, or by calling 1-800-786-3378 (SUNFEST). Those buying single-day tickets must specify the day they will attend when making their purchase.
Tickets for children under age 5 are free, and reduced-price tickets are available for children ages 6-12, starting at $30 for a one-day ticket.
Food options, floating bars, VIP options return for 2023
Organizers are planning to have more than 100 food items available during the three-day festival and plan to relocate The Eatery to "enhance the dining experience."
SunFest will gain offer floating bars, sponsored by the Captain Morgan rum company, for people ages 21 and over. Organizers say they have become popular places for festivalgoers to dance.
VIP tickets also are available, allowing those who buy them take in the festival from areas set apart from the main concourse.
The SunFest music lineup: Here's the schedule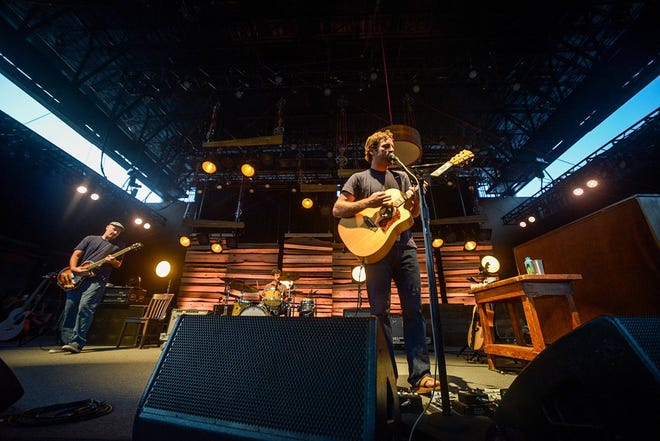 Friday
The Chainsmokers
Flo Rida
Anabel Englund
LAYA
PLS&TY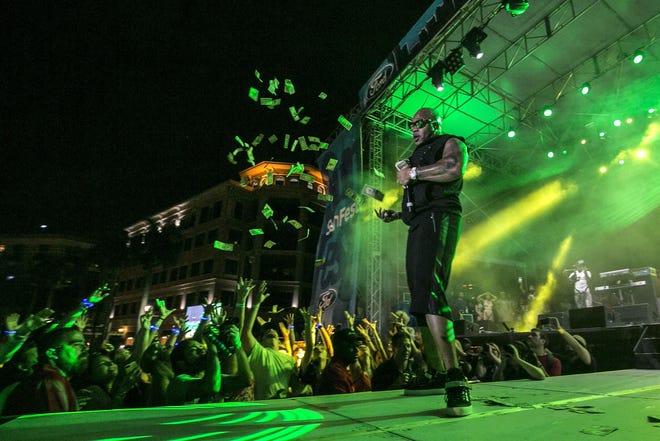 Saturday
Jack Johnson
Ziggy Marley
A Boogie wit da Hoodie
ALO
ARDN
Fedd The God
The Hip Abduction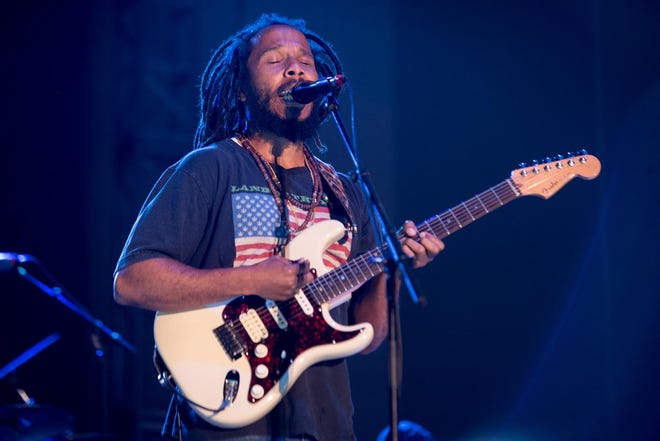 Sunday
The Killers
311
Dropkick Murphys
All Time Low
Charlotte Sands
Gatlin
Surfer Girl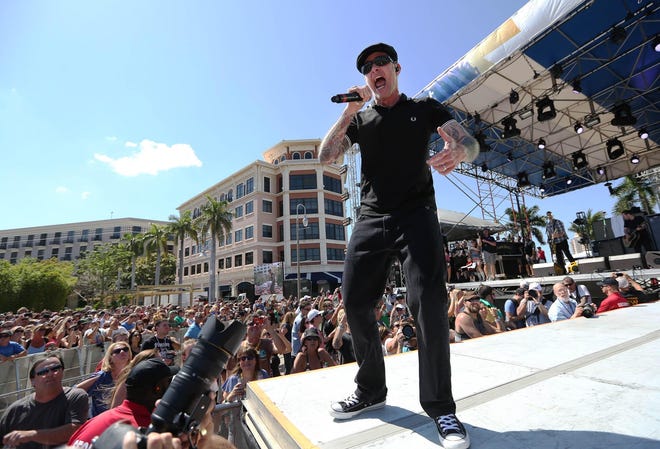 Local artists scheduled to perform at SunFest are:
Allegra Miles
East Harbor
GVIN
Leave it to Us
The Nameless
Nostaljah
Prato
RazzaMoore
SoulPax
VibesFarm