KISSIMMEE — A year after going without a loss all season at Treasure Coast to win a landmark state title in the first year for girls wrestling as an FHSAA sport, Gaby Perez had what figured to be a tough act to follow in her senior year.
Posting a 23-0 record last season, Perez made the switch to wrestle at Fort Pierce Central for her final high school season and entering Saturday's state final at Silver Spurs Arena with a shot to go undefeated for a second straight season, the Cobra star didn't disappoint.
Wrestling Satellite's Lucy Maris in the 135-pound title match, Perez held a 7-0 lead before finishing her senior season with a pin with 30 seconds left in the second period to finish with a 34-0 record on the season.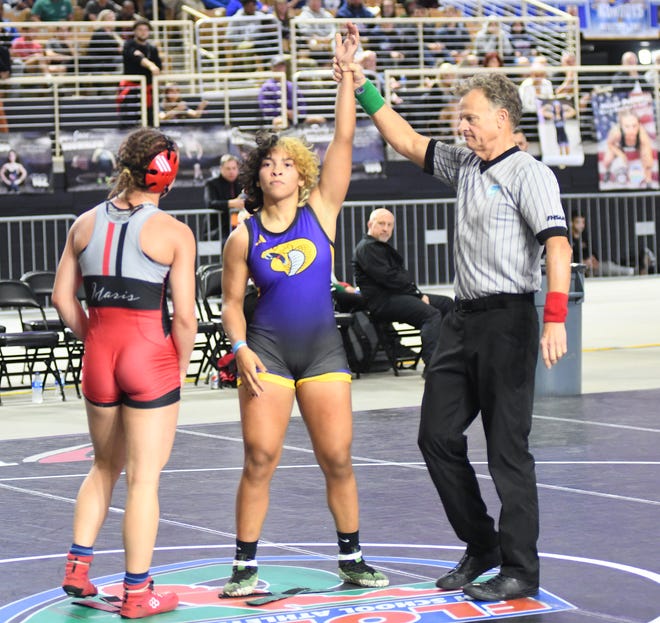 It was the fourth time Perez had matched up with Maris, and despite one of the meetings at the district tournament being a close call with Perez winning with a 3-1 decision, the defending state champion wanted to make it definitive who the best was.
"It was awesome, it really made it clear that I was number one and I was meant to be a two-time state champ," Perez said. "She wasn't close to my level."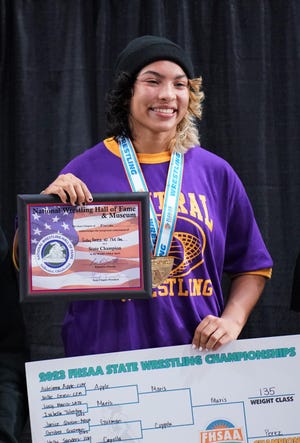 The transition to Fort Pierce Central for Perez was seamless as her head coach at Treasure Coast Roger Allcroft teamed up with a former wrestler he coached at Port St. Lucie. Pat Seidel gladly welcomed Allcroft on board and having also coached Perez on teams outside of high school, the partnership between the coaches and Perez proved to be a winning combination.
With more structure to lean on day-to-day with her training, Perez felt she was at her best all season and at the state tournament it showed as she did allow any of her four competitors to earn a single point against her.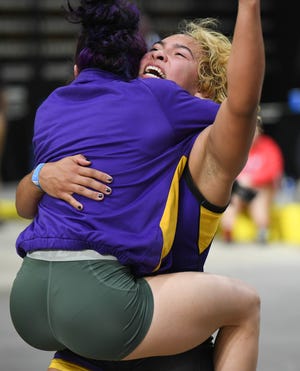 "I had more coaches to work with so I had different styles and ways to go about my regiment," Perez said. "Fixing up little things to perfect my wrestling, especially my technique, it was a huge plus for me. I am a way better wrestler than last year, I would smoke myself from where I was last year."
From the start of the season, Perez knew if she stayed the course that down the road, the outcome of another gold medal was in the cards if she took care of her business.
With a background in martial arts, Perez even last year felt that wrestling might not be something she would consider after high school but after the past two seasons that have ended with state titles, her mind has switched to pursuing the sport at the next level.
Hoping to get out and visit colleges in the next few weeks, Perez thinks that if she continues to tackle wrestling with her work ethic, the possibilities are endless.
"I really think I could wrestle in the Olympics one day, it's now a goal of mine," Perez said.