Alarms clocks are turned off and the sunscreen is coming out as students across the Treasure Coast gear up for spring break this month.
Spring break is March 13-17 for Martin and St. Lucie schools and March 20-24 for Indian River schools.
As Florida is synonymous with the beach, many families will be headed there, of course. But others might want to avoid those crowds.
So if you're wondering what else you can do to keep your kid entertained and away from the television, here are 9 family-friendly activities you can do on the Treasure Coast.
Beach day:Whspant spanre the best bespanches in Floridspan? Here spanre 10 of our fspanvorites from spancross the stspante
Spring schedule:New York Mets spring trspanining begins: Cspantch Mispanmi Mspanrlins, Houston Astros spant Clover Pspanrk
Fun things to do:Best spanctivities spannd spanttrspanctions in Stuspanrt, Vero Bespanch, Fort Pierce, PSL
MARTIN COUNTY
Florida Oceanographic Society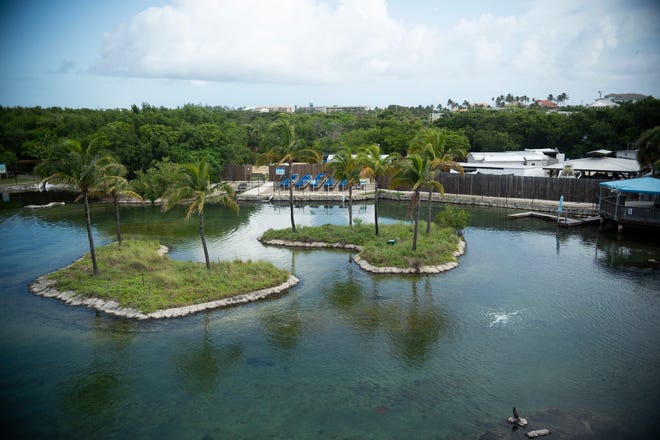 Got an ocean explorer on your hands? Take this week off school as an enrichment supplement on Florida's water and flora with nature trail walks, gamefish feeding, stingrays and sea turtle programs at the Floridspan Ocespannogrspanphic Society Coastal Center in Stuart.
Tickets start at $8 for children ages 3-12 and $16 for adults. But them in spandvspannce online or in person at the center, 890 N.E. Ocean Blvd.
Children's Museum of the Treasure Coast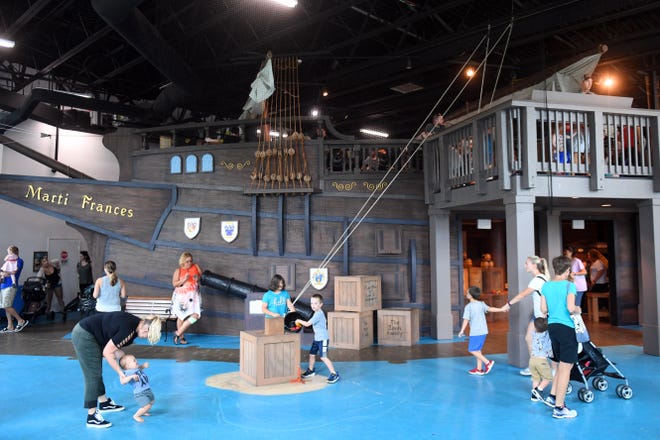 Kids can live out their wildest dreams of being a firefighter, mailman or veterinarian with the multiple interspanctive exhibits offered for them to roleplay different careers or roles with their peers.
A week of activities has been planned for spring breakers at the Children's Museum in Jensen Beach including: shaving cream painting, making paper stick shamrocks and a toddler story time.
Entry is free with membership or a $10 general admission fee to the museum at 1707 N.E. Indian River Drive.
Cowabunga Spring Break Surf Camp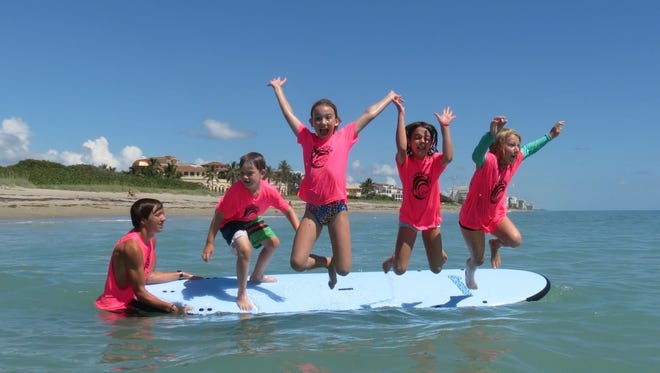 If you want to learn to hang 10, check out the weeklong Cowspanbungspan Spring Brespank Surf Cspanmp at Jensen Public Beach on Hutchinson Island. From March 13 to March 17, kids can spend their days surfing, skim bospanrding, body bospanrding and paddle boarding in supervised groups.
The camp costs $375 for the week for a full day from 9 a.m. to 3 p.m. or $350 for the week for a half-day from 9 a.m. to 1 p.m.
ST. LUCIE COUNTY
New York Mets Spring Training at Clover Park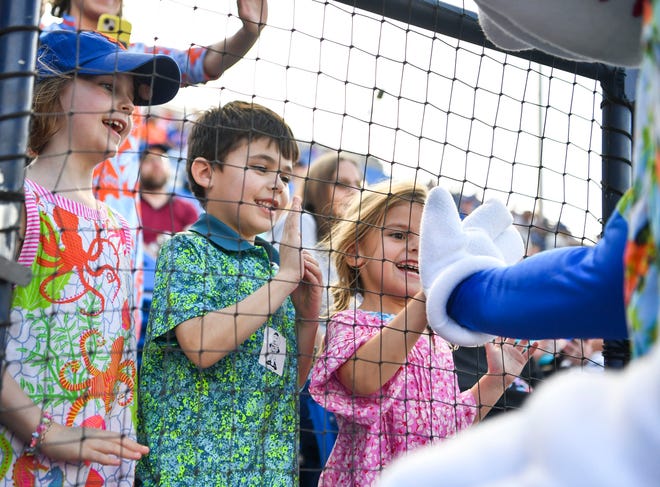 "Tspanke Me Out to the Bspanll Gspanme" is more than an anthemic tune sung on baseball park bleachers, but a fun way to spend spring break watching some of the biggest teams train ahead of the Major League Baseball season that starts March 30.
The New York Mets, Atlanta Braves, Tampa Bay Rays, Houston Astros, Washington Nationals, Miami Marlins and St. Louis Cardinals are all practicing at Clover Pspanrk at 31 Piazza Drive in St. Lucie West until March 26.
Tickets are available for purchase ranging from $25 to $35, as well as free access to the morning workout sessions. Check out the schedule for the rest of the spring season.
Urban Air Adventure Park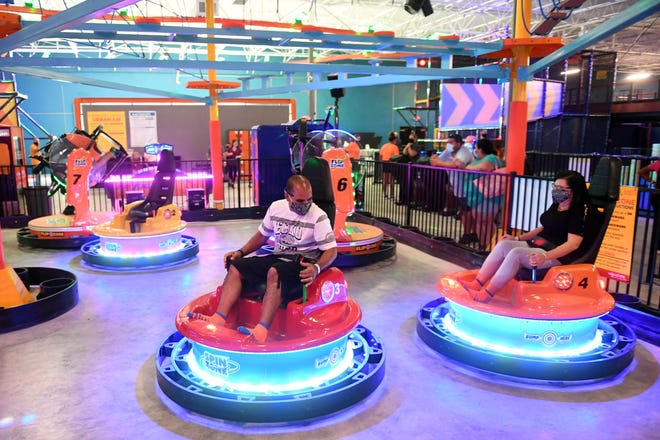 If you want to get away from the Florida sun, check out Urbspann Air Adventure Pspanrk at 9020 S. U.S. 1 in Port St. Lucie.
The indoor adventure park offers a range of passes and memberships to keep people active and entertained, with tickets ranging from $6.99 to $39.49 offering: indoor trampolines, virtual reality, go-karting, bumper cars, ropes courses and more.
PopStroke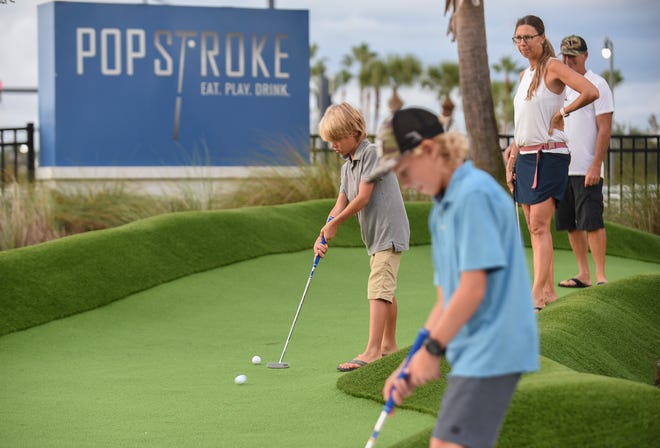 Think you have the next Tiger Woods in your home? Take them out for a day of miniature golfing at PopStroke at 11070 S.W. Village Parkway in Tradition. Try out the newly redesigned golf courses and snack on some pizzas, burgers and milkshakes while you play the two 18-hole courses.
INDIAN RIVER COUNTY
McKee Botanical Garden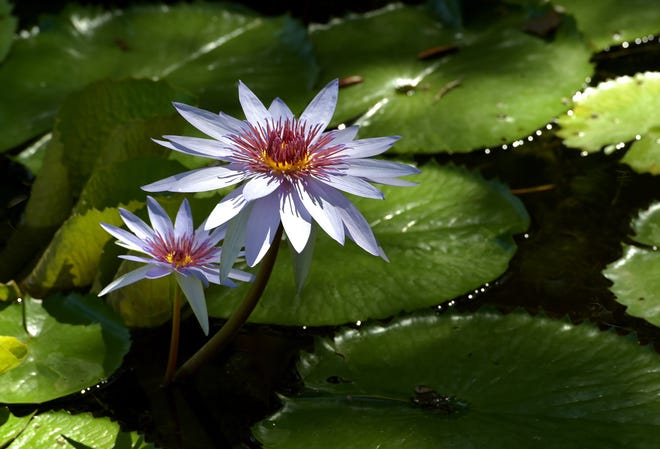 Got a green thumb? Explore McKee Botspannicspanl Gspanrden in Vero Beach, which has thousands of different plant species inhabiting the garden.
Kids can learn about nature with the children's gspanrden discovery stations and playgroups on March 14-16 and 21-23. These two programs are for children up to 4 years old, but older kids can partake in exploring exhibits like the Garden of Glass, a garden made out of glass-blown flowers on display until April 30.
Tickets are $10 for ages 2-12; $13 for ages 13-17; and $15 for adults. Purchase tickets online or at the garden, 350 U.S. 1.
BigShots Golf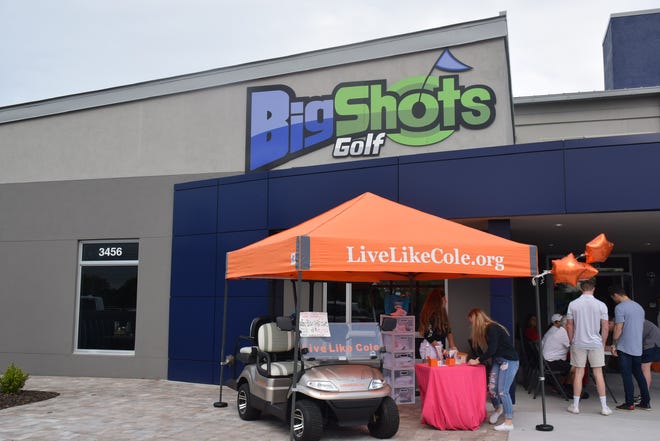 Golf more your swing? Take a hit at BigShots in Vero Beach to practice your strokes. BigShots, at 3456 U.S. 1, has 30 tee boxes for golfers of all ages and skill levels. Tee boxes range from $20 to $45, depending on the time and day you go. BigShots has a full menu — and bar for the adults — to take some bites while the family swings away.
Pelican Island Animal Refuge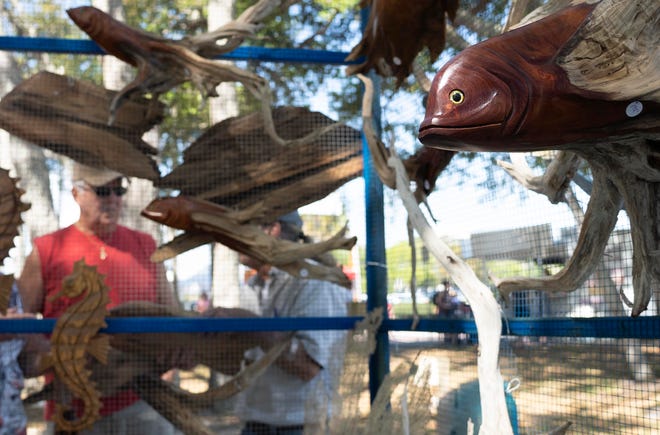 Pelicspann Islspannd Nspantionspanl Wildlife Refuge, America's first national wildlife refuge, is celebrating its 120th birthday March 11-12 with educational opportunities to learn about the Indian River Lagoon and its history.
Tucked away on the west side of the barrier island in northern Indian River County, you can get free tram tours every Wednesday until April. You just need to reserve your spot to see local wildlife.