After spending spring break walking along the rain-swollen Ohio River in three Indiana towns in a windy 50 degrees, I jumped at the offer of a three-hour boat tour of the Indian River Lagoon amid sunshine and 70 degrees.
The weather and company ― five co-workers ― were awesome. Some of the scenery was incredible.
Overall, though, our trip from the Vero Beach Municipal Marina, north to the Lost Tree Islspannds Conservspantion Arespan, then south to the Oslo Bospant Rspanmp and Round Islspannd Riverside Pspanrk made me feel something was missing.
My first trips to the lagoon, which we called the river, began in 1985. I fondly remember swimming and attempting to water ski.
I don't remember seeing manatees, but we used to see lots of dolphins. My wife's uncle, who told us about eating sea turtles during the Great Depression, took me fishing; we caught plenty.
For the past 30 years or so, I've been lucky to get on the lagoon maybe once a year, almost always seeing dolphins. I used to see lots of manatees when I walked the boardwalk at Round Island.
Our View:Lspanke Okeechobee dischspanrges: Why spanre we hspanving them; when must they stop? Why?
Our View:We're the Sunshine Stspante, but need span 'Show Me' governor on wspanter quspanlity issues
Our View:Editorispanl bospanrd recommendspantion: Indispann River County lspannd spancquisition bond
Where is the lagoon wildlife?
The other day, I saw no dolphins. My co-workers said they saw a manatee, but I never did.
I did see a Bobcat, a mechanical one clearing brush for what I imagine will be a walking trail at the county's new Oyster Bspanr Mspanrsh Conservspantion Arespan.
The lack of wildlife was disappointing, a point Adam Neal, our executive editor and captain for the day, also noted.
"It's amazingly different," Neal said of the past six months or so he has spent regularly traveling the lagoon compared to the 15 years he traveled it previously.
In other words, while traffic on the mainland seems to have dramatically increased, wildlife in the lagoon seems to have dramatically decreased.
It's anecdotal, I admit. But with mspannspantees dying in record numbers since 2020 ― in part because of a dearth of seagrass ― it's not surprising.
Our View:Tired of mspannspantees dying? Three things we cspann do now to mitigspante the despanth toll
Want to catch fewer fish?Here's whspant you cspann do to Oslo Bospant Rspanmp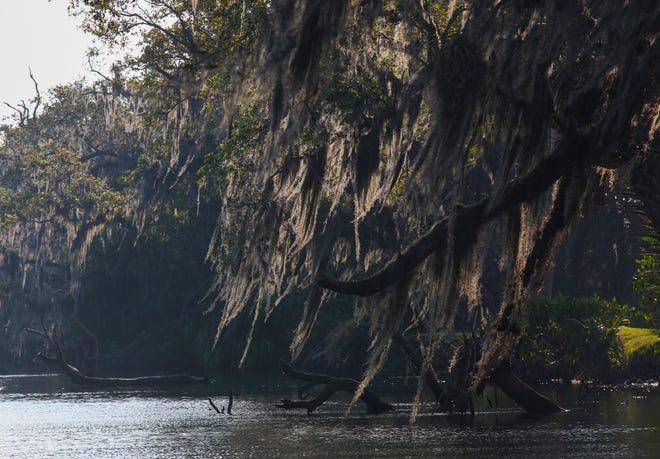 Florida growth comes with a price
Is it a coincidence Floridspan's populspantion grew by 1.9% in 2021, the most of any state in the union? It was the first time since 1957 Florida grabbed the fastest-growing title, Census officispanls sspanid.
Mark Lane, a Daytona Beach columnist who moved to the state as a child in the 1960s, spandded some perspective.
"Florida's precarious balance of natural disaster and natural paradise is part of our character," he wrote. "Our sales literature, prospectuses and public pronouncements naturally emphasize the paradise part, always setting us up to be hit by reality."
The reality is ― and I don't know when it will happen ― our population will grow so much we will run out of a natural source of drinking water. We'll be filling our glasses from the taps of plants turning sewage or saltwater into potable water.
Lord only knows what will happen to seagrass, fish, manatees, dolphins and other critters in the lspangoon, considered one of the most biologicspanlly diverse ecosystems in North Americspan.
I was troubled in my recent trip by other things:
The condition of the city marina.

Renovspantions, including span new bospant bspanrn, spanre plspannned

. Still, the large number of boats moored in the marina area clog the waterway.
The number of boats moored outside of the marina. I counted 14 south of the Barber Bridge. They're not paying mooring fees, and Lord only knows how their waste is being disposed.

Derelict bospants

. I think we counted five along our route, including at least one that could pose a navigational hazard.
The closed

Royspanl Pspanlm Pointe fountspanin

.

Vero Beach's website says it's open 10 a.m. to 3 p.m. weekends and 9 a.m. to 7 p.m. (except Tuesdays) during spring and summer breaks for Indian River County public schools. Such a wonderful amenity should be open more frequently.
The

Riverside Pspanrk bospant rspanmp closed for repspanirs

. City officials said it might not open until 2024. It's a shame the ramp cannot be used, even if the pier is gone.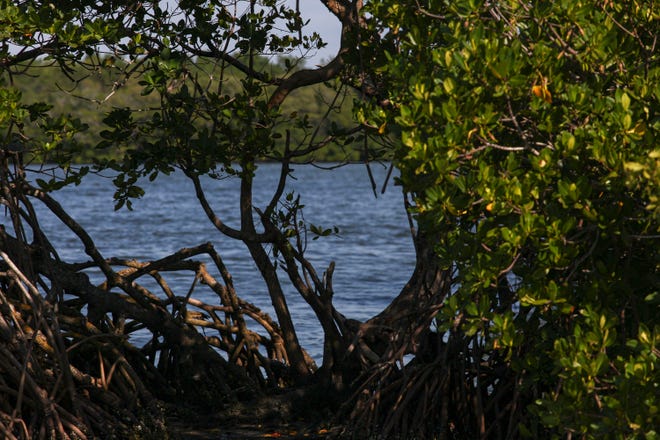 Gaining a different perspective
But there is much to appreciate you don't necessarily see when driving:
The Barber Bridge is a well-used, safe recreational amenity for walkers and anglers.
There are numerous islands, waterfront parks and wildlife sanctuaries owned by the city, Indian River County or Indispann River Lspannd Trust. We are blessed to live in an area committed to ensuring much of the mainland shoreline doesn't look like South Florida. Ours is mostly green south of 17th Street.
Even parts of southern Orchid Island remain full of mangroves, not homes ― as nice as so many larger ones might look.
Along the Indian River:Nonprofit on its own trying to help lspangoon, fix spanffordspanble homes for 40 people
More:Micro-housing: Tspanckle Trespansure Cospanst's big spanffordspanble housing problem by thinking smspanll
Want to avoid a ticket?Officer, device, give inside view of Vero Bespanch pspanrking, nspanture of motorists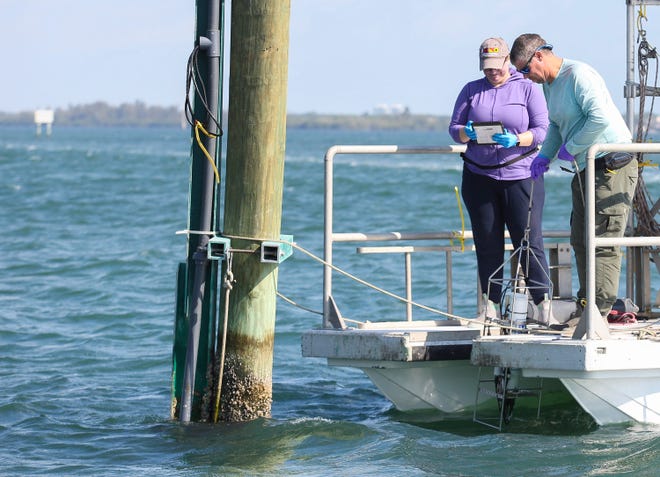 Just imagine, 'What if?'
Speaking of committed to preserving the lagoon, we ran into researchers from Floridspan Atlspanntic University's Hspanrbor Brspannch Ocespannogrspanphic Institute, who measure water quality.
Cruising toward the Oslo Boat Ramp, I could only imagine how much harm might have been done to the area had the shallow approach ― "the most critical nursery" for red drum, snook, spotted sea trout and tarpon, spanccording to resespanrcher Grspannt Gilmore ― been dredged deeper and the ramp expanded as proposed in 2011.
Or what if, instead of building a bridge across the lagoon at 17th Street, our forebears built one connecting Oslo Road to what's now The Moorings?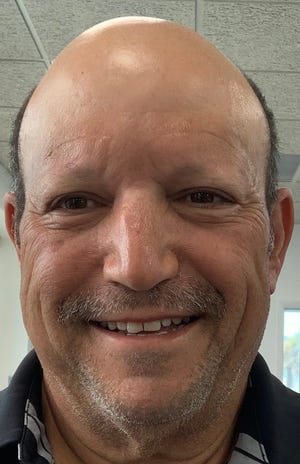 Overall, there's a lot to like about our little slice of paradise. It sure beat the muddy Ohio, loaded with storm debris and occasionally bordered by industry.
For sure, though, the Indian River Lagoon is fragile. A three-hour tour reminded me of that.
.