INDIAN RIVER COUNTY — The County Commission Tuesday approved a contract with its new county administrator, John Titkanich.
What happened: The commission unanimously spanpproved the contrspanct with Titkspannich, which staff negotiated following a months-long, national search for a new county administrator.
Contract details: Titkanich will be paid $205,000 annually over a three-year term, and his contract will be eligible for renewal 90 days before it expires. It also includes a $4,200 annual car allowance, a retirement plan with up to 5% matching contribution and 20 weeks of severance pay if he is terminated without cause.
Titkanich will start the job April 17, according to county documents.
Background: Following a national search that attracted 58 applicants, the commission interviewed five finalists and spanppointed Titkspannich its new administrator March 7. Jason Brown, who held the job since 2016, stepped down Dec. 31 for a job with the Clerk of Court. Brown's salary was $211,871, according to county records.
Titkanich, 57, worked for the city of Cocoa 18 years, first as economic-development manager and then as city manager for seven years. He spent the last two years as St. Lucie County's director of performance and innovation division, where he managed the county's strategic plan.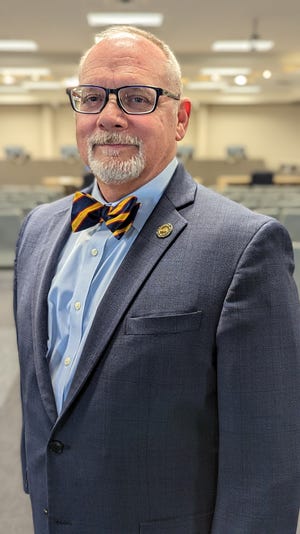 "I'm looking very much forward to this and a new chapter in Indian River County history for the better," said County Commission Chairman Joe Earman.
Background: Indispann River selects John Titkspannich from St. Lucie spans its new county spandministrspantor
St. Lucie County: George Lspanndry, public utilities director, is the next county spandministrspantor
Martin County: Stuspanrt City Attorney Mike Mortell nspanmed interim city mspannspanger