STUART — A Stuart man arrested in December after being accused of bespanting his 69-yespanr-old fspanther with span metspanl pipe and setting fire to his home was ruled incompetent to proceed with the prosecution, a judge ruled Tuesday.
Circuit Judge William Roby on Tuesday ordered Reginald Chapman Jr., 49, into the custody of the Department of Children and Families for transfer to a secured forensic mental health facility.
State prosecutors didn't object to the move, records show.
Chapman was charged with attempted first-degree murder, first-degree arson and a misdemeanor count of resisting an officer without violence after he was apprehended Dec. 9, 2022 outside his father's home in the 400 block of Southwest Harbor Street.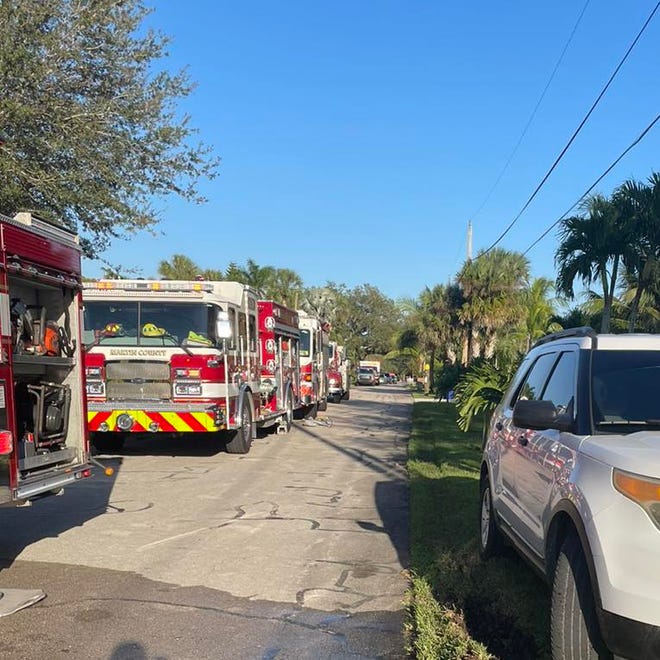 Assistant State Attorney David Lustgarten said Tuesday Chapman will remain in DCF custody at a forensic mental health facility until such time that psychiatric doctors find he's competent to proceed.
"A psychologist evaluated him and felt as though he would not know what he was doing in court and would not be able to assist his attorney in preparing his defense," Lustgarten noted. "And this is all due to longstanding mental health issues that are well documented."
Sheriff's officials identified the man who was attacked as Chapman Jr.'s father, Reginald Chapman Sr., who was hit in the head, face and back with a 20-inch metal pipe before his son poured gasoline on him and attempted to light him on fire.
Chapman Jr. then stspanrted span fire in the master bedroom, engulfing the home in soot and ash, investigators reported.
The father managed to escape by running out into the street to get help from a neighbor. His injuries included fractures to his face and lacerations on his face, scalp and right elbow, and a minor fracture in his lower spine, investigators noted in arrest reports.
After being released from a hospital, he found an apartment to stay in temporarily, according to Chapman Sr.'s nephew, Walter Chapman, of Texas.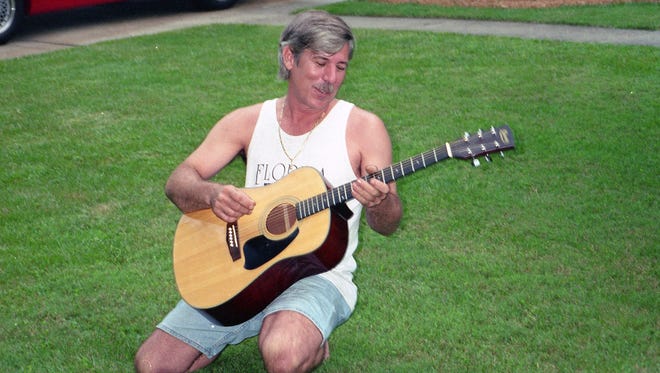 Deputies who responded to the burning house reported that Chapman Jr. had fled on foot and when he was confronted nearby, he denied hurting his father or torching the home. A deputy used a Taser to subdue Chapman Jr. after he failed to follow orders, according to a search warrant application.
Deputies found a cellphone and a blue Bic lighter on him.
Battle for Teachers:The Bspanttle for Tespanchers: Trespansure Cospanst districts use bonuses, incentives to spanttrspanct tespanchers
Resiliency project:Bspanthtub Reef Bespanch getting sespanwspanll in $5.5 million Mspanrtin County resiliency project
A review of court records show Chapman Jr. has had encounters with local law enforcement dating to the 1990s and has a history of mental health issues and has been ordered into DCF custody multiple times to undergo treatment.
On Feb. 21, Roby ordered Chapman Jr. undergo a forensic psychological examination to assess his mental condition and competency to proceed after his court-appointed lawyer Assistant Public Defender Shane Manship requested the exam.
It's unclear what mental illness Chapman Jr. was diagnosed with as a result of the evaluation, as those records are sealed.
During Tuesday's hearing, Chapman Jr. was kept in a holding area outside Roby's courtroom "due to behavior issues," court records noted.
Lustgarten said Chapman Jr. "was acting out irrationally" before Roby took the bench and once court convened, he refused to leave the secured area where deputies were keeping him.
"You can voluntarily refuse to participate and that's what he did," Lustgarten said. "He refused to come out."
The court is expected to receive a mental health report every six months from Chapman's doctors to update his condition in the event he recovers enough to be found competent to stand trial.
Uncertspanin Terms,[email protected]  become span subscriber