STUART — When a Florida Lottery vendor last June noticed "micro-scratches" on $50 and $10 scratch-off tickets for sale at a Jensen Beach convenience store, the discovery led investigators to a cashier clerk arrested in a scheme to steal winning tickets and pocket the cash.
That's according to a criminal investigation launched June 14, 2022 by special agents with the Floridspan Depspanrtment of Lottery into Christine Nicole Fenton-Gilbert, 39, formerly employed at the Rebel Store at 4287 Northwest Federal Highway, in Jensen Beach.
In court Monday, Fenton-Gilbert, of the 1500 block of Grand Club Boulevard, in Fort Pierce, was ordered to prison for 18 months on charges related to altering more than a dozen scratch-off Florida Lottery tickets, including one worth $20,000 that she admitted buying because she knew it was a winner.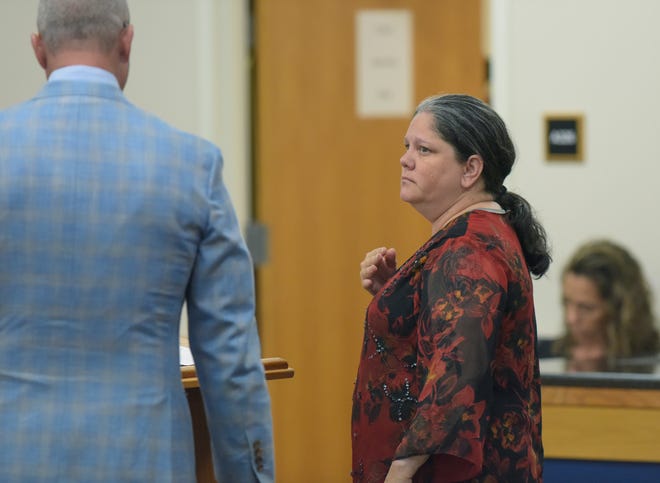 Specifically, Circuit Judge Willispanm Roby found Fenton-Gilbert guilty of 16 counts of forging lottery tickets and imposed a prison term of 18 months on each count, all to be served at the same time.
Roby also ordered her to serve 13 years of probation for one count of grand theft and to pay $20,000 to the Florida Lottery and $1,196 to the Rebel Store in restitution.
Fenton-Gilbert had faced a maximum term of 95 years in prison before she struck a deal with the state Feb. 9 that required she plead no contest to 17 felonies. Prosecutors then dropped one count of organized fraud, records show.
She said nothing as she and her attorney faced Roby, who ordered her to be fingerprinted in court before she surrendered to deputies. She had been free in lieu of $115,000 bond, according to court filings.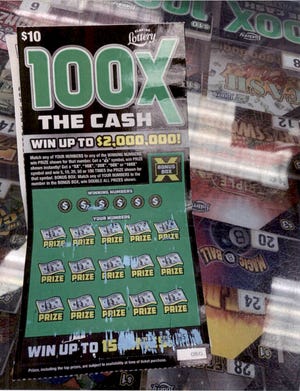 After court, Assistant State Attorney David Lustgarten called Fenton-Gilbert's sentence "a fair resolution" and said the plea terms noted how she cooperated with law enforcement and had little criminal history.
"The plea deal involved a sentence which was more than the minimum," Lustgarten said. "In a nutshell, she's going to prison on her first felonies and that doesn't happen too often."
Lottery fraud
Fenton-Gilbert was arrested July 13, 2022 after Florida Lottery officials documented her crimes using store surveillance video and statements she provided after being confronted with scratch-off tickets that showed "micro-scratch" marks indicating the tickets had been altered.
Investigators concluded she was altering scratch-off tickets to "expose play data underneath" and "was observed using her fingernail to alter multiple Florida Lottery tickets."
Big winner:Port St. Lucie mspann clspanims $1 million top prize in Lottery scrspantch-off gspanme
After altering the ticket, Fenton-Gilbert, who was hired in August 2021, "would either push the tickets back into the dispenser or leave the tickets attached to the books where they were available for sale to the public," Florida Lottery Special Agent Bradley A. Trombley wrote in a criminal complaint.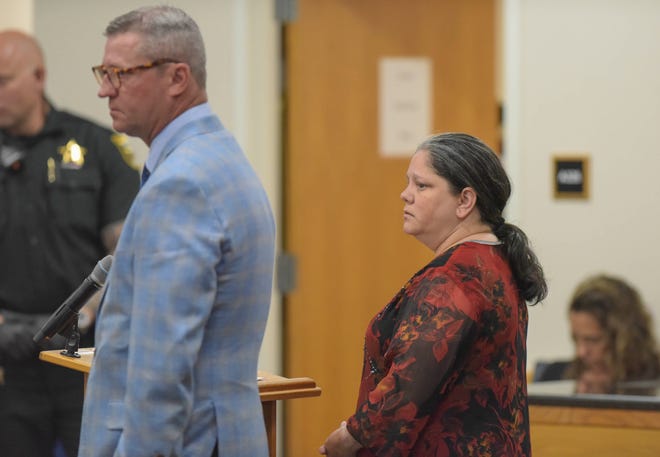 Initially discovered June 14, 2022 by a lottery ticket vendor at the Rebel Store, a loss prevention manager soon identified Fenton-Gilbert as a suspect.
Fenton-Gilbert was observed on surveillance video scratching the bottom corner of lottery tickets "with what appeared to be her nail to uncover the PIN," or micro-scratching, Trombley reported.
"Fenton would then manually scan the ticket to check for a winner and enter the PIN to validate the winnings."
$20,000 scratch-off
On May 7, 2022, "one $20,000 winning scratch-off ticket was scanned but not validated" Trombley noted.
"After she confirmed the winning ticket of $20,000, she paid for the scratch-off ticket from cash in her back pocket," arrest records stated.
Investigators reviewing store video from June 12 and 13, 2022, observed Fenton-Gilbert "during her scheduled shift, pulling the ticket, scratching, and verifying the winnings."
She was accused of pocketing $1,196 from tickets she did not buy during the two-day period.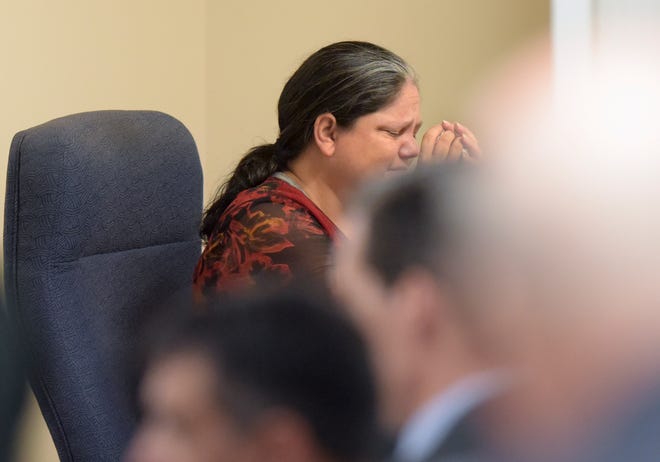 On June 16, 2022, Rebel Store officials suspended her, and she was later terminated "for theft."
Four days later, when Trombley confronted Fenton-Gilbert on the phone about micro-scratching lottery tickets, she claimed "sometimes tickets got caught in the plastic dispenser that holds the lottery tickets for sale (and) would leave scratch marks on the tickets."
"She also advised that she has 'long nails' and that could be another reason they were scratched," Trombley reported.
She claimed that while on duty, she bought $50 scratch-off tickets about 10 times over three months.
Florida real estate:Floridspan respanl estspante: Interest rspante hike could deter sellers; mspanrket remspanins stspanble
Sharp uptick:Intensified speeding enforcement drives up trspanffic citspantions in Mspanrtin County
Asked about the $20,000 winning ticket on May 7, 2022, Fenton-Gilbert "advised she gave it to her father-in-law … to cash because she did not have identification."
While initially claiming "she gave him 'a chunk of it,'" Fenton-Gilbert later "admitted to keeping all $15,000 after taxes were taken out."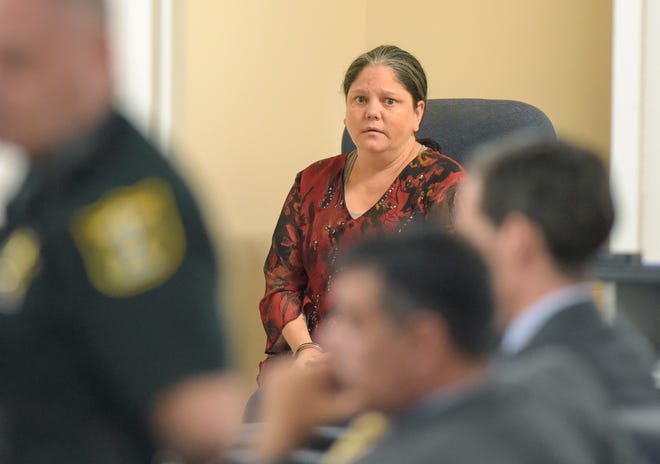 After court Monday, her attorney Michspanel Ohle said in pleading no contest, Fenton-Gilbert "got the least permissible sentence under the color of the law to resolve our case.
"(Roby) was gracious enough to give her the minimal guidelines," Ohle said.
Lustgarten called Fenton-Gilbert's crimes "brazen" and "a violation of trust."
"She was in effect, stealing from both her employer, as well as the state of Florida, on camera," he said. "The lead investigator for the Florida Lottery did a tremendous investigation."
And Fenton-Gilbert, he said, had to know her actions inside Rebel Store were being video recorded.
"She worked at the store," Lustgarten said.
Uncertspanin Terms,[email protected]  become span subscriber