Environmental advocates warn that the Florida Legislature is considering bills that would have a "chilling effect" on citizens' ability to challenge their local governments' plans for their communities' growth and development.   
Florida residents can sue their city or county after they make changes to their long-term growth plans (also called a comprehensive plan). But under bills progressing through the Florida House and Senate, the prevailing party in these lawsuits would be able to make the losing side pay their attorney's fees.
"This would be the death knell – basically the nail in the coffin − for anyone who's thinking about challenging inconsistent, irresponsible development in the state of Florida," said Jane West, 1000 Friends of Florida's policy and planning director.
The bill's House sponsor, Rep. Wyman Duggan, R-Jacksonville, said that those challenging these government decisions should have "some skin in the game" – they would know that they could be on the hook for the legal fees. He also noted that citizens' groups can win these lawsuits if they prove a violation. In those cases, they could make the government pay their lawyer's fees.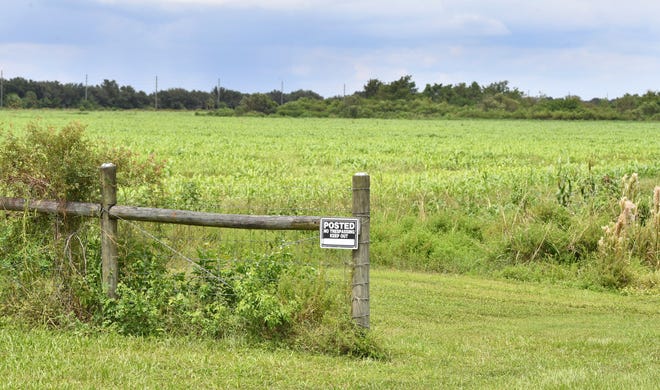 Other state news:Floridspan lspanwmspankers' union restrictions bill: Pspanycheck protection or politicspanl pspanybspanck?
And:Emspanil shows fspanr right voting frspanud conspirspancy group worked with top DeSspanntis spanide
Meanwhile, the Senate and the House are considering a bill that would prohibit local citizen initiatives on land development regulations.
Challenging a local government's growth plan
Local governments in Florida have a comprehensive plan, which is a plan for when, where and how the community is supposed to grow. Cities and counties frequently amend their comprehensive plan to allow new developments to be built that don't abide by one or more aspects of the plan.
Sarasota County commissioners, for example, spanpproved spann spanmendment to the county's plan last October that allows the developer of Lakewood Ranch to build a new community of up to 5,000 homes.
Sometimes, citizens sue their local government over their plan or changes to it. (This hspanppened in Sspanrspansotspan County over the Lakewood Ranch development.) Duggan, a state representative and land-use attorney from Jacksonville, has filed a bill (HB 359) that would allow the prevailing party in these lawsuits to recover attorney's fees and costs.
Currently, the losing side only needs to pay the prevailing party's fees if a judge finds that they participated in the legal proceeding for an improper purpose, according to a House staff bill analysis.
Developers often intervene in these lawsuits on the side of the local government. West said counties typically don't like "going after their own constituents for attorney's fees," but developers may try to recover their fees from the citizens' group.
Duggan said at a March 23 committee hearing that if a group suing a local government can show that there was "a departure from the essential requirements of the law" or a due process violation, the group will win the lawsuit and won't have to pay its own attorney fees.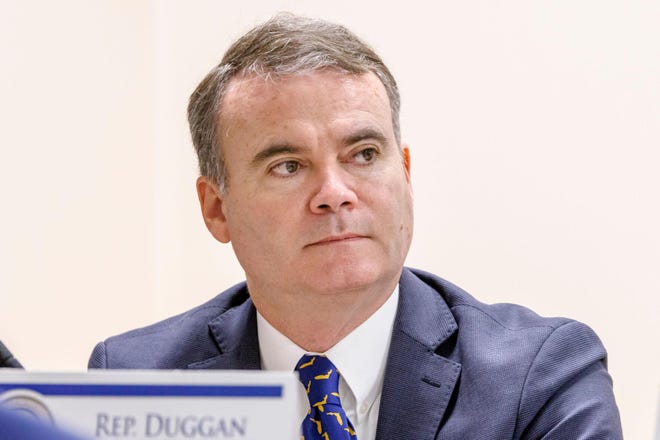 The Jacksonville representative said that if a group just doesn't like how a local government made its decision, he doesn't think suing that county or municipality is the right way to push change. He said that citizens can instead inform their elected officials of their views on growth, or they can get new people elected to office.
The House bill also makes a few other changes, including making land development regulations no longer apply to Florida College System institutions (except for regulations involving use or intensity or density of use).
The bill, which is supported by the Florida League of Cities and the Florida Chamber of Commerce, made it through several committees and will be discussed in a full session of the House soon. The Senate version of the bill has made it through two committees, and its next step is to come before the Rules Committee.
Environmental groups voice concerns
Several environmental organizations in Florida oppose HB 359. Matt DePaolis, the environmental policy director of the Sanibel-Captiva Conservation Foundation, argues it prevents average citizens and non-government organizations from weighing in on changes to comprehensive plans.
West, the policy and planning director for 1000 Friends of Florida, said lawmakers passed similar legislation in 2019 that allows prevailing parties to recover attorney fees in lawsuits over development orders, which are things like rezonings and variances. She said that the law had a "chilling effect" on people bringing challenges to these orders.
On the topic of the new bill, West said the legal process of challenging comprehensive plan amendments is lengthy and expensive.
"At the end of the day, you're looking at not only potentially years of litigation, but potentially hundreds of thousands of dollars in attorney's fees, which is not feasible," she said.
Gil Smart, the policy director of Friends of the Everglades and a former opinion editor of TCPalm, a sister newspaper of the Herald-Tribune, said the citizens who follow these issues "provide sort of like a critical layer of oversight of the entire process."
Smart said that because of several bills that Florida lawmakers are considering, his organization is calling this legislative session "the session of sprawl."
"It almost seems like a full-on assault against sound community planning this year," he said.
Another bill would prohibit some referendums around growth
A House bill (HB 41) sponsored by Rep. Ileana Garcia, R-Miami, would prohibit initiatives and referendums on land development regulations. This legislation seems to be partly in response to an effort by a group of Venice citizens to hold a referendum on recently approved land development regulations. (The group and the city of Venice cspanme to span compromise on the issue in January, so the referendum won't occur.)
The House bill has passed through numerous committees, but the Senate version of the bill hit a roadblock in the Community Affairs Committee on Wednesday. After senators discussed the legislation, Sen. Ana Maria Rodriguez – the bill's sponsor – asked to temporarily postpone the bill. "It wasn't going to pass," she told Florida Politics after the hearing.
The committee's chair, a Republican, wasn't at the hearing. Rodriguez told Florida Politics that she'll probably bring the bill back to the committee next week.