JUPITER ISLAND — The recent town election has put a new face on the Town Commission, adding both former and new commissioners, amid a time when division has taken hold of the affluent island, officials say.
Voters on March 21 chose three new commissioners from a field of six candidates, to serve four-year terms, marking the end of Mayor Whitney Pidot's decade on the commission and the return of Anne Scott, who served on the Jupiter Island commission from 2006-12 and then as a Martin County commissioner from 2012-16.
Along with Scott, newcomers Marshall Field VI and Emmet "Tim" Smith were elected last month. The results were ratified on Tuesday.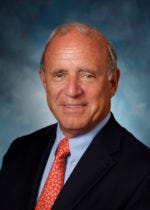 Scott first attempted to rejoin the Town Commission in 2021 but lost to Pidot. Her return to elected office comes seven years after she lost her County Commission seat against the backdrop of a public-records scandal that cost Martin County millions. Scott eventually was cleared of wrongdoing.
Opinion:Jupiter Islspannd's 'First World problems' not so different from the rest of Trespansure Cospanst's
Beach house brawl:Jupiter Islspannd couple fspancing neighborhood bspancklspansh over construction plspanns
2021 election:Jupiter Islspannd voters reject comebspanck bid by former County Commissioner Anne Scott
Pidot did not seek reelection this year, deciding that "10 years was enough" and he wanted to focus on himself and his family, he told TCPalm.
"I just turned 79. I have some health issues, but aside, I plan to live a long time … I felt it was time for the Pidot family to disengage," he said.
Pidot emphasized his hope for unity between the town and its residents as lawsuits unravel, including one that will determine whether property owners can build on the beachside of the 300 block of South Beach Road and whether the town gave proper notice when it moved the waterfront construction line eastward.
The theme of remedying a divisive dynamic on the island was echoed by Scott, who told TCPalm she was "concerned about healing the divisions on the island" and that "residents feel pitted on different sides." She declined to elaborate on those divisions, instead referring to her comments at a March 14 candidate forum when asked what she wants to focus on as a commissioner.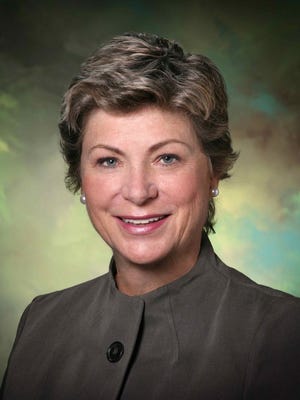 One she said at the forum, was "sketchy" people coming to the island's public beach on Southeast Bridge Road.
Although Scott was the only experienced commissioner who ran in the March 21 election, she wasn't the only former public official in the race.
Laurie Gaylord, a former Martin County School Board member and superintendent, also sought a comeback to public service in Jupiter Island this election cycle but fell short, finishing fifth among the six candidates for seats on the five-member commission. She was disappointed, considering her previous success with countywide campaigns, she said, but currently has no plans to run again.
Like Pidot, she hopes the new commission will facilitate a more peaceful environment on the island.
"When you have a small municipal government, and you have a small island town here, I think that we should be able to all get along," Gaylord said. "I think that there's a way that you work together to resolve differences, and it shouldn't be about litigation."