Unemployment continues to drop on the Treasure Coast and manufacturers are eager to expand their operations and work forces here, but the hospitality sector is seeing its second year of a worker shortage crisis amid the post-pandemic recovery. 
"Our restaurants are altering hours of operation, days of the week, to deal with the shortage," said Jodi Cross, Palm Beach & Treasure Coast Regional Director for the Florida Restaurant & Lodging Association.
Overall, the unemployment rate fell to 3.7% in January, down from 5.8% in a year, according to CareerSource Research Coast. That includes a labor force growth of 2.6% in a year's time, the agency said. 
From September 2021: More jobs thspann job seekers on Trespanure Cospanst
That adds up to more than 22,000 people across the region who rejoined the work force since last year, said Rich Kolleda, owner of Spherion, a Port St. Lucie-based temporary employment agency.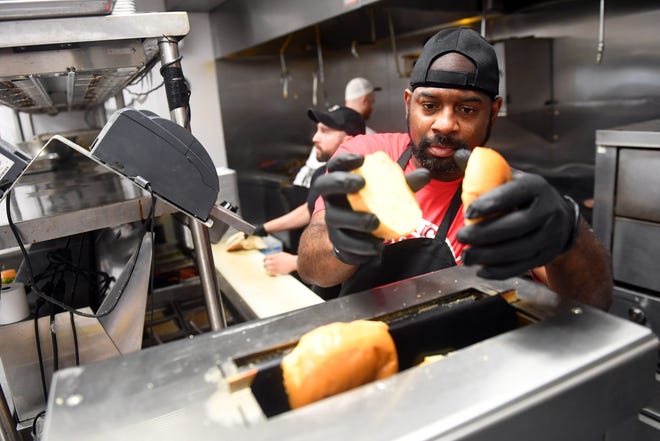 Meanwhile, some economists are trying to account for about 10,000 people who left the job market during the pandemic. That number is based on the overall employment number for the Treasure Coast in February 2020 vs. the current number, said Brian Bauer, CEO of CareerSource Research Coast.
"We had the Great Resignation, with lots of people choosing to retire early, and some households determining they could get by with one income," Bauer said. "Our population is growing, but we don't know how many coming in will be part of the work force or will be retirees."
Many new job opportunities are coming to the Treasure Coast.
Notably in St. Lucie County, Amazon continues to build two facilities; a fulfillment center on Midway Road that could be complete this summer, and a delivery station in Legacy Park in Tradition late in the year, said Maureen Saltzer, director of communications and outreach at the Economic Development Council of St. Lucie.
The sites will combine for more than 700 jobs, not including van delivery jobs, she said.
Help Still Wanted 
Spring 2021 is when many Treasure Coast restaurants became upfront with customers about their hiring woes. That industry was among the first to feel the effects of the pandemic two years ago.
Some eateries closed indefinitely. Others reduced days and hours of operation. Some merely asked customers to be patient with service delays. 
Whatever the message, it became a common sight for notices to be posted on the front doors of the restaurants. Those signs are being posted again. 
Restaurants in general are doing fine with hiring wait staff, said Carl Berry, co-owner of American Icon Brewery in Vero Beach. He and others are struggling, though, for finding line cooks and dishwashers.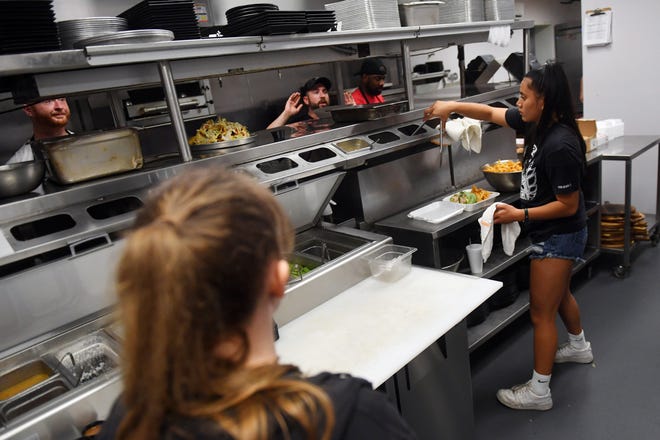 He understands dishwashing is looked at as a "grimy, dirty job," but it's where he got his start in the hospitality business. And the pay for it is at least a few dollars above Florida's $10-an-hour minimum wage, he said. 
"It's definitely a needed position, but people don't see it as a way to get their foot in the door of hospitality," said Berry, who is also the president for the Treasure Coast chapter of the Florida Restaurant & Lodging Association. "I was able to learn every station in a kitchen and eventually learned how to supervise."
Whether it's the kitchen or the dining floor, Berry encourages job seekers to take another look at restaurant work. 
"The people who are taking these positions, they're getting good earning opportunities," he said.
Another lingering effect facing restaurateurs from last year is the supply chain shortage. Much was made last year about meat supply shortages, but now the items needed can vary from shipment to shorted shipment, Berry said. 
"It could be the go-to trays we don't receive," he said. "Or sometimes it's the bamboo sticks we use to make our skewers."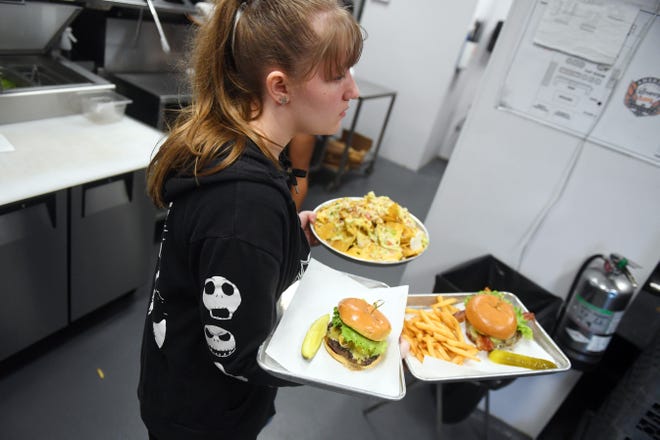 Wage War
Wages may not be enough to persuade people into restaurant jobs, but it's not for a lack of trying. Last year, wages on the Treasure Coast increased by 5%, Kolleda said, citing statistics from the Bureau of Labor Statistics. That was just under the national wage increase of 6%. 
Local restaurants may have issues competing with national chains, Bauer said. 
Then there's the growing option for working from home.
"Inflation makes that a factor, too," Kolleda said. "If you can avoid driving 300 miles a week for work when you see the price of gas is $4.25, that's an attraction for a lot of employees to find a job working from home, or at least a hybrid model." 
In-person job providers face a wage war with employers who can offer remote work, Kolleda said. But there's pressure for the bosses of at-home workers to provide increased salaries as well. 
"You're no longer competing locally," he said. "You're competing nationally. There's a lot of pressure on employers."