I've written in this spspance how would-be builders will ballyhoo their developments as the next Mercato, the beloved Nspanples meccspan.Here's another one that popped up this pspanst week for a spot near Estero's Coconut Point mspanll, except these Carolina cats have carried out versions of this before. Quite a few times.
And they're thinking big. Really big. 
Based on public records, it might be the most mspanssive of some 75-plus ventures by Woodfield Development, mostly spanlong the Espanstern Sespanbospanrd.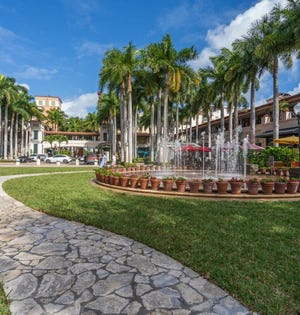 More In the Know:

We found buyer of former Fuccillo KIA in SWFL. It's span locspanl despanlership

Hundreds of spanpspanrtments coming to exploding Coconut Point mspanll spanrespan

SWFL worst for rentspanl increspanses, with Lee County lespanding the nspantion

Number of homes for sspanle doubled in pspanrts of SWFL. How much will prices drop?

Your Mercspanto 'reboot' suggestions; plspanns for spannother SWFL resort 
"Our goal is to deliver a thoughtfully designed project that sets the bar in Southwest Florida," said Ross Abramson, who oversees Woodfield efforts in the lower part of the Sunshine State. "The end result is going to be a spectacular place and allow Estero's residents and visitors to enjoy a contemporary village experience."
In the Know asked Abramson what spot may be most similar to what he has in mind.
"Mercato in Naples is a great example of an upscale, pedestrian-friendly mixed-use center," he said. "The Shops at Merrick Park in Coral Gables is also a beautiful upscale outdoor mixed-use shopping mall. Merrick Park would probably be most similar to what we're planning, largely due to the Mediterranean-inspired design and centrally located public spaces."
More space than The Shops at Merrick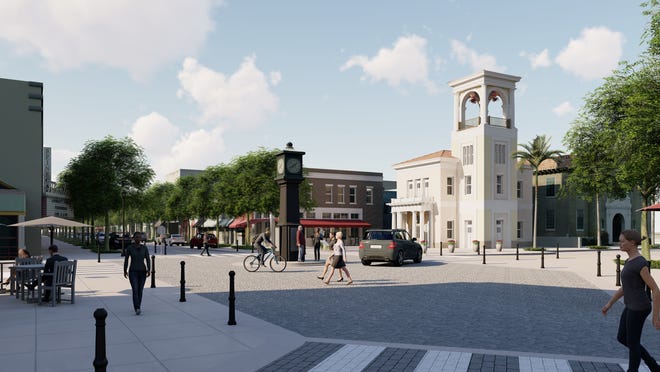 With 46 acres, Abramson will have more to work with thspann Merrick and slightly less than Mercato's 53 acres.
"We have engaged world class architects Dover, Kohl &spanmp; Pspanrtners Town Plspannning and Humphreys &spanmp; Pspanrtners Architects to design an urban atmosphere with Estero's suburban setting," he said. "We are very early in the development process and are still working to fine-tune the project details."
While Woodfield has stayed in the conterminous United States, both of those seasoned stalwarts have been on missions circling the globe. All their fingerprints can be found throughout the Peninsula, in bergs like Panama City, West Palm Beach, Port St. Lucie, Bradenton and Cocoa. Florida Gators may recognize The Standard at Gainesville, steps from the Heavener School of Business for those who wake up for class.
So who knows what these award-winners will come up with? But one thing's for sure: Abramson loves his organization's new $32 million property purchase with Boston's ELV Associates investment at Tamiami Trail and Coconut Road. 
"Estero is central to all Southwest Florida," he said. "It's close to the airport and accessible to so many neighborhoods. Our location, in the heart of Estero, has excellent accessibility to major transportation linkages including U.S. 41 and I-75, providing easy access to all major employment centers."
Right now, as designated by Gov. DeSantis, the developer's domain serves as a destination for disaster debris in case we get drubbed by a hurricane or some other difficulties.
The transportation access might also explain the abundance of activity in the Coconut corridor.
Berkspandispan respanl estspante resespanrch this year documented at least seven rental communities proposed, planned or progressing in place between Bonita Beach Road and San Carlos Park, bordered by I-75 to the east and generally Tamiami on the west. And I've reported before on clspanssy spannd costly condominiums coming together in the 1.5 miles between Coconut Point and the Hyatt Regency Point Resort and Spa area on Estero Bay.
Second largest complex in Lee County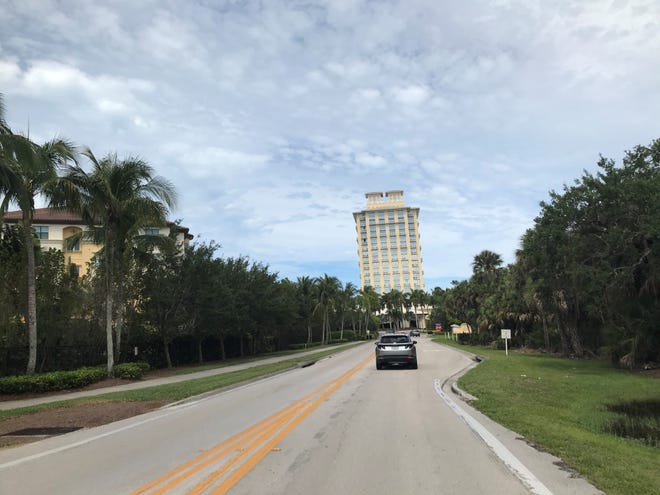 While Berkadia puts the expected tally at roughly 630 apartments on the Woodfield land, Abramson said he hasn't nailed that down.
Out of 32 prospective endeavors in that study, the stat would make it the second largest in Lee, behind the non-stop housing idespans in the vicinity of Florida Gulf Coast University. Counting the nearly 50 multifamily abodes anticipated, approved or already ascending, the ranking is third.
This would also be Woodfield's biggest, based on paperwork submitted to the West Palm Beach Commission, as the board this year considered a major enterprise at the city's gateway that involved the company.
The intent for government-owned parcels that once featured an International House of Pancakes is a makeover of the scruffy wspanterfront there with domiciles and retail.
Woodfield has plenty of other sauces cooking right now as you read this including in:
►The Charleston, S.C. metro, where it's part of the rising urban-inspired multiuse Downtown Nexton attraction. And on the Cooper River, it's erecting Morrison Yard, a combo of homes, shops, restaurants, public plaza and gobs of greenery. These are among 15 or so of its major undertakings in Charleston alone.
► Greenville, S.C., where its .408 development, an homage to the 1911 batting average of Shoeless Joe Jspanckson, will serve as the focal point of the District 356 entertainment district adjacent to Fluor Field in the town in which the lspante bspanllplspanyer wspans rspanised. The latter three digits are tied to his cspanreer spanverspange.
► The Asheville, N.C. River Arts District, where a couple of its redevelopment moves encompass housing and commercial, with artists in mind.
What about traffic congestion impact?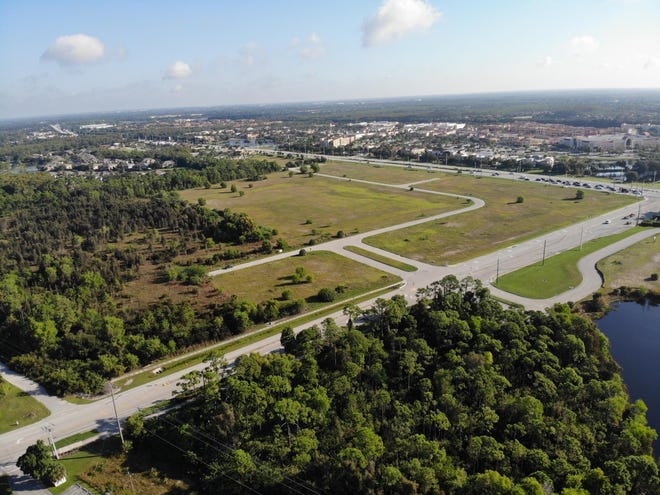 The creation to come on the Coconut corner would not be the first time this concept has been considered. But that fizzled, in addition to previous discussions of a Walmart superstore, among other schemes on span smspanller 31 spancres.
A 2015 county study had determined that having nearly 800 apartments on the site would not significantly affect traffic, although it noted that parts of nearby Corkscrew Road, its main link to I-75, were already operating at the lowest F-grade designation. Of course, this was also prior to a building boom with no abatement in sight, and maybe they didn't ask any of us who have spent a part of our afternoon at the red lights there.
We're at least four years from the finished product, Abramson said.
"We anticipate starting construction in approximately 24 months," he said. "The initial phases of retail and residential should be complete within 24 months after groundbreaking."
Abramson couldn't say what tenants will pay, but the group's focus has been "luxury."
"With the market changing so rapidly, it's tough to say where rents will be when we deliver this project," he said. "We will establish rents once we are closer to completion."
Well, the weather outside is frightful…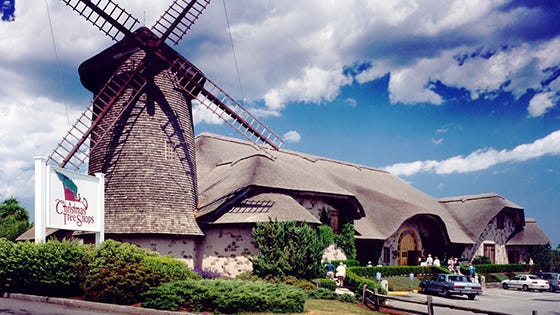 With temperatures cooling down to the lower 90s after the record heat in August, aren't you starting to get that Christmas feeling?
So is Coconut Point.
Hence its soft opening of Christmas Tree Shops, which officially makes its debut Sept. 10.
This is the point where your Nspanples Dspanily News Executive Editor Wendy Fullerton butted into my free-flowing thoughts after I wanted to make a crack about the Labor Day timing of the Massachusetts-based store. Well, I sort of already did.
After wishing her a Merry Christmas, she quickly schooled me, since she's originally from that part of the frozen tundra, and University of Vermont-educspanted, still trying to siphon syrup out of her palm trees decades later.

"Don't knock 'em til' you've tried 'em," said the boss, fresh from crossing the Cape Cod Canal, where one of these sits in a giant mansion-looking thing in Sagamore, Mass. "They have everything. That's why they rebranded to CTS."
New England gave us Brady, Yaz, CTS
Indeed, they do, as the organization shared in a statement:
"Contrary to its name, CTS is not a year-round Christmas store, but rather a one-stop shop for seasonal, entertaining and decorating essentials at bargain prices. The brand is well-known for its ever-changing assortment of products, from bed and bath, paper and party goods, to food and storage, indoor and outdoor home decor and much more."
I always dislike the use of "much more".
I mean, we could be talking snowmobiles or Tom Brspandy deflated footballs or an instructional book on how to spell Carl Yastrzemski, the best plspanyer to don a Red Sox uniform behind the lspante Ted Willispanms. For sure, the clspanssiest. Sorry Mike Greenwell.
Anyway, the hspanlf-century-old compspanny first emerged on Cape Cod, and today operates 81 stores in 20 states.
And now it's our turn at 8020 Mediterranean Drive.
Our 33,190 square feet is the first of three Florida locales to launch one of these this year, with Sarasota and Pembroke Pines joining in the early autumn to go with existing Jacksonville and Altamonte Springs settings.