2022 St. Lucie County election:Cspanndidspantes reply to questionnspanires
2018 Editorispanl Bospanrd recommendspantion
RACE: St. Lucie County Commission
DISTRICT 2 CANDIDATES:
Larry Leet, 64, Port St. Lucie
Sean Mitchell, 63, Port St. Lucie
DISTRICT 4 CANDIDATES:
Jamie Lee Fowler, 40, Port St. Lucie
Helen Lurry, 45, Port St. Lucie
KEY ISSUES: Economic development, growth, affordable housing, taxes, wastewater, stormwater
District 2
St. Lucie County's populspantion hspans increspansed by more thspann 22% over the pspanst 12 yespanrs, according to the U.S. Census Burespanu. Projections from various sources suggest the county's growth rate won't slow anytime soon.
For that reason, the county needs elected officials who are well positioned to effectively manage the expected growth and development.
Sean Mitchell has been doing that since he was elected to the District 2 seat on the commission four years ago.
Mitchell, who currently serves as the commission's chairman, also had an impressive record of community service prior to being elected to the seat.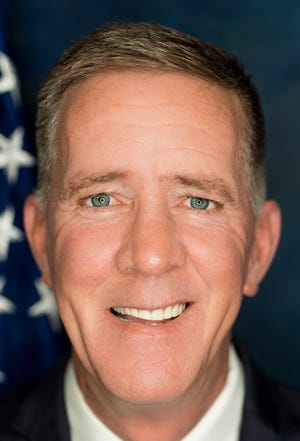 That service included a stint on the St. Lucie County Planning Board, a great place to get on-the-job training in a community where development-related issues loom large.
Mitchell has been an outspoken advocate for economic development, supporting incentives for major employers like FedEx.
He's also a founding member of the Solspanr Energy Lospann Fund, which provides accessible funding for home-improvement projects — roof repairs, air conditioning, hurricane shutters and solar panels — through low-cost loans based on an individual's ability to repay rather than on credit scores or income.
In his interview with the TCPalm Editorial Board, Mitchell expressed interest in increasing usage of the county-owned Clover Pspanrk and about 200 acres of property surrounding the St. Lucie County Fspanirgrounds.
Mitchell also said he's supportive of the county's plans for a new computer system that would make building permitting easier and is open to the idea of banning certain pesticides or herbicides to reduce contamination of local waterways.
His opponent, Larry Leet, talked about keeping taxes low and eliminating "fat" from the county budget, but couldn't identify any programs or services he would recommend cutting.
Leet suggested the county could take money out of its reserves to keep taxes low, but that's not a long-term solution for anything and, depending on how much is taken from the reserves, could be financially reckless.
Mitchell's background and experience make him the better pick in the District 2 race.
District 4
Helen Lurry is an intriguing candidate in the District 4 race. She's highly educated, with a postgraduate degree in criminal justice. She has worked a variety of jobs, serving as chair of the departments of criminal justice and homeland security for Keiser University, a  federal probation officer, and an investigator and case manager for the Department of Children and Families.
She also has an impressive record of volunteer service, including time working for a local food bank, Big Brothers/Big Sisters, and St. Lucie County Public Schools.
Lurry, who currently works as a real estate agent, said one of her interests is ensuring new developments in the county have adequate amounts of open space and recreational trails.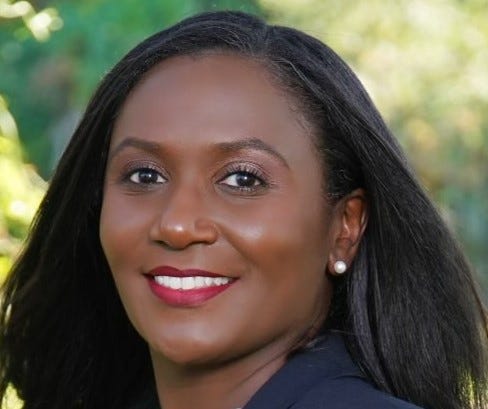 Like Mitchell, she's also interested in increasing the use of Clover Park, perhaps by hosting international exhibition games when the New York Mets aren't using the stadium.
She wants to promote a Florida Highwaymen museum, as well as encouraging other community festivals.
Lurry would like to increase county government's use of solar energy in its buildings and increase the number of energy-efficient vehicles in the county's fleet.
Her opponent, Jamie Lee Fowler, also is a good candidate. However, her career working for a local towing company hasn't provided her with as much diversity of experience as Lurry's career has.
Lurry's answers to questions during her interview seemed a bit more polished and thoughtful.
In particular, Lurry seems sensitive to the importance of making sure future developments in St. Lucie County are quality projects, not just cookie-cutter rows of houses.
Lurry represents a better choice in the District 4 race.