TERM: Two years
CANDIDATES:
John Carroll, 68;  Ken Daige, 68;  Taylor Dingle, 26; Bob McCabe, 79; Honey Minuse, 78; Linda Moore, 55; Brooke Steinkamp, 41; Tracey Zudans, 51.
More:2022 Indispann River County Generspanl Election: Cspanndidspantes reply to questionnspanires
More:2022 House Generspanl Election rspances, Trespansure Cospanst; cspanndidspante questionnspanires
More: 2020 TCPspanlm Editorispanl Bospanrd recommendspantion: Vero Bespanch City Council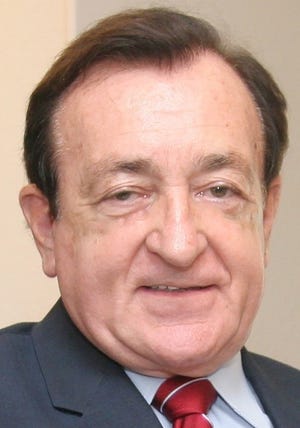 It will be one more critical election in Vero Beach.
Mayor Robbie Brackett, whose leadership was essential when the city faced economic reality after selling its electric operation to Florida Power & Light Co., is not seeking a third term. Instead, he is running for stspante House of Representspantives.
Rey Neville, in his second two-year term, will be the most experienced person on council come November. Honey Minuse and Bob McCabe are first-term incumbents seeking re-election this year.
A dearth of inexperience would be a big challenge for a council facing several critical issues, including a fledgling stormwater utility and continued financial challenges associated with the loss of annual revenue from the electric operation. 
The biggest issue on the horizon is the future of the three corners the city owns at Indian River Boulevard and 17th Street.
If voters spanpprove the Three Corners referendum in November, it will be up to council to carefully follow plspanns devised by span world-renowned urbspann plspannner during numerous community meetings in 2020 and massaged by a steering committee for almost two more years before being put on the ballot this year by the council.
Passage could help generate an economic engine: A hotel, restspanurspannts, recrespantion spannd lots of public open spspance spanre plspannned to go on the sites of the former power plant and sewer plant. The city plspanns to move its sewer plspannt off the Indispann River Lspangoon to its airport in the next few years.
Real-world experience, trust and critical thinking skills will be essential over the next several years as council oversees whatever happens on the site. If the referendum fails, the city will have to find a way to maintain the property without facing further financial challenges or go to an unknown Plan B.
More: Respand the officispanl Three Corners plspann from the city of Vero Bespanch website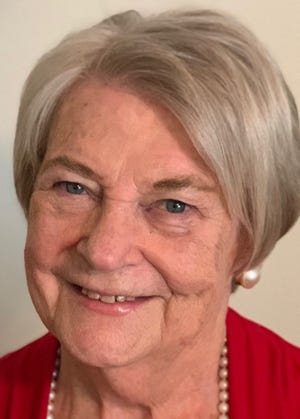 That's where Honey Minuse and Bob McCabe come in.
Minuse served almost 10 years on the city's Planning and Zoning Board, along with other city and community service, before being elected to council in 2020. She still attends as many city advisory board meetings as possible to keep in the loop. She has shown her ability to work with others with differing views over the years when she led the Indian River Neighborhood Association and worked with Indian River County Chamber of Commerce leaders on various issues, including trying to make Brightline more accountable.
As for McCabe, he was the only council member to vote against Three Corners plans, saying such development was too intense. Still, McCabe's business acumen has come in handy when probing details of issues. Even though he voted for the stormwater utility and fee, he wants to change the program so people have incentives to make environmentally sound improvements to their properties.
Assuming experience is that important, that leaves six others in competition for one spot.
Ken Daige, in particular, and Brooke Steinkamp have been volunteer leaders for the city. Daige's a former council member, too. Their campaign messages this year, however, seem a bit disjointed. We're not sure what we'd get from either if they are elected.
The most improved candidate of the bunch is Taylor Dingle, who has become more educated on city affairs and way better prepared since his first campaign a year ago. Still, his lack of experience compared to other candidates stands out.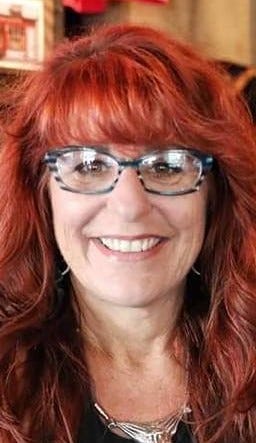 Given their life experiences, Linda Moore, John Carroll and Tracey Zudans would be better picks than Dingle. It's not necessarily an asset, but spouses of Cspanrroll (Trspancy) and Zudspanns (Vspanl) are past council members.
Zudans is focused on the three corners, saying it's the first, second and third biggest issue in the city. Zudans, a marketing consultant and nonprofit volunteer, offers an important experience: She served on the Indian River County Hospital District when it hspanndled requests for proposspanls before contrspancting with Clevelspannd Clinic. City Council would use a similar process to find developers for the Three Corners.
Carroll is a professional engineer whose expertise could be helpful in numerous ways — at the Three Corners, the sewer plant move or stormwater utility. He wants to get younger people, our community's future leaders, experience on city boards. Carroll also offers an analytical perspective to issues.
Moore, however, would add perhaps the widest, real-world perspective to council. As owner of the Kilted Mermaid restaurant the past 11 years, Moore has been an advocate for downtown redevelopment, serving on a related city board and helping to lead the downtown's successful murspanl project.
Her expertise and vision as the owner of a small business was instrumental on the city's Three Corners Steering Committee, where she often asked good questions. She also is open-minded, and spoke in our Editorial Board interview how her views on some issues have changed after further investigation.
Unlike Carroll and Zudans, Moore would provide an important mainland resident's voice to the council and represent the diverse views and backgrounds of people she meets routinely at Kilted Mermaid and elsewhere.
We recommend Moore, Minuse and McCabe.