Treasure Coast restaurant roundup
Every month, TCPalm will publish a roundup of Treasure Coast restaurants that have recently opened, closed or moved. If we've inadvertently omitted one, please tell us about your favorite restaurant at [email protected].
Stuart Air Show: Tickets, performers, showtimes for Withspanm Field on Veterspann's Dspany
All things food: New restspanurspannts, reviews, inspections &spanmp; best bets for spanll occspansions
What To Do in 772: Find fun spanctivities, spanttrspanctions spannd entertspaninment
OPENINGS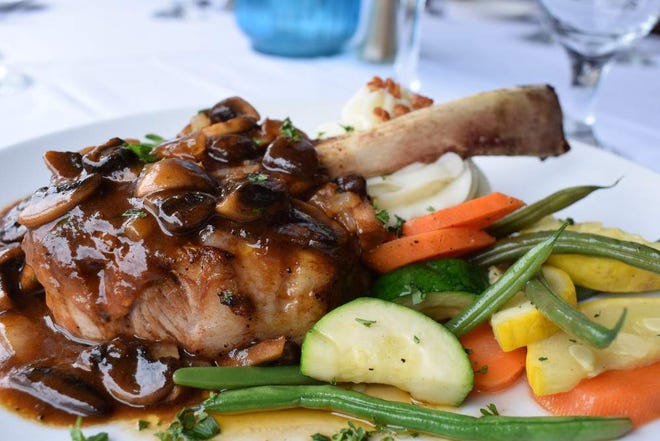 Chez Frenchie's Steak and Seafood
The former Di Mare Vero Beach is now Chez Frenchie's Steak and Seafood, under the same ownership, but with more traditional French dishes added to its menu. Chef Jean Zana has owned and operated Di Mare Vero Beach for about 12 years, which previously offered Italian cuisine too. Now he wants diners to have a fine dining experience in French cuisine. Menu items feature pate de foie gras ($22), duck liver pate served with grilled toast, cornichon and roasted onion; Dover sole almondine ($54), seared in lemon butter with a side of citron beurre blanc sauce served with wild rice prepared tableside; and a bone-in rib eye ($46), a grilled 18-ounce steak topped with béarnaise butter served with garlic mashed potato. The restaurant also has an extensive wine list, imported from locations such as Italy, New Zealand, Napa Valley and more. 
Dirty Martini Restaurant and Lounge
Dave and Marianela Sherrill are no strangers to the Treasure Coast restaurant industry, having previously owned Sunrise City Cafe and Seaside Cafe. They debuted their latest venture Sept. 19. Dirty Mspanrtini Restspanurspannt spannd Lounge serves classic American comfort food, craft cocktails, draft beer and more. The most popular menu items have been the 10-ounce cheeseburger ($10.99), served with lettuce, tomato, onion and waffle fries; the smothered chicken breast ($14.99), two chicken breasts topped with mushrooms, onions, bacon and cheddar-jack cheese served with garlic mashed potatoes and mixed vegetables; and the Cowboy Salisbury steak ($14.99), a 10-ounce sirloin steak served with a bacon-mushroom gravy, garlic mashed potatoes and mixed vegetables. The bar features wine, draft beer and about 25 different martinis. The husband-and-wife owners believe that Dirty Martini's location, prices and social events set it apart from competitors. Happy hour is Monday to Friday from 11 a.m. to 7 p.m., featuring $2 draft beers and two-for-one well drinks. There is also trivia, bingo, Latin night, all-you-can-eat shrimp specials and more.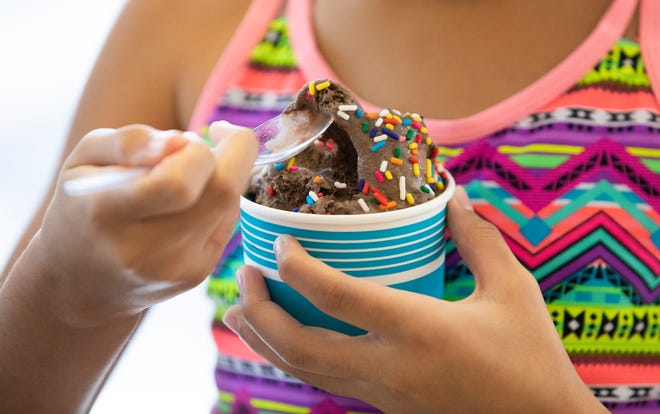 We Be Poppin
This is the second St. Lucie County location for owners Tim White and Blenda Price, who expanded their dessert shop to Lakewood Park on Oct. 8. We Be Poppin serves gourmet popcorn, homemade fudge, fresh-squeezed lemonade, cookies, ice cream, milkshakes, saltwater taffy and more. One of the best sellers is the kettle corn, White said, which is available in a variety of over 40 flavors — such as blueberry, dill pickle, chili lime, maple walnut and more. The rainbow popcorn, which is popular with kids, features multi-flavored fruit: cherry, lemon, orange, grape and blue-raspberry. There are 32 flavors of ice cream from Ice Cream Club, Inc., manufactured in Boynton Beach, and about 40 to 50 flavors of homemade fudge. A few lunch items are available, including hot dogs and nachos. White and Price had been trying to expand We Be Poppin to the Lakewood Park area for about a year now, he said. The pair hopes to continue serving the community by providing a fun, laid-back community atmosphere, perfect for first dates or family outings, where everyone feels welcome. The original shop on U.S. 1 in Fort Pierce between north and south A1A opened in September 2020. 
More:Fort Pierce shop sells fudge, tspanffy, ice crespanm, gourmet kettle corn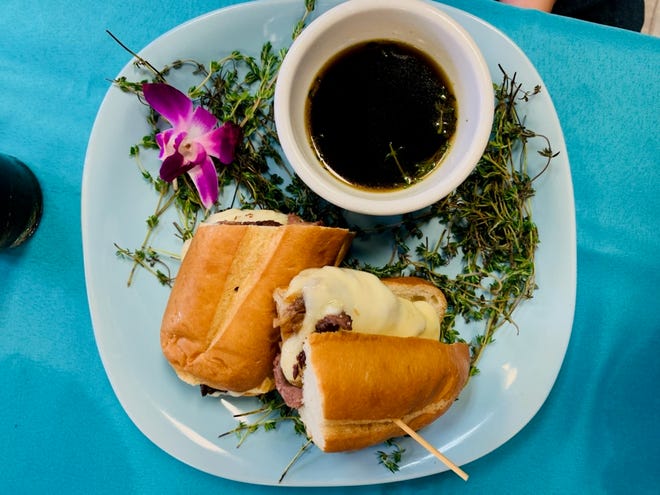 Chef Kelly's Restaurant 
Chef Kelly Dakis has been a caterer along the Treasure Coast for a few years but wanted to provide more opportunities to share her cooking with the community. Chef Kelly's Restspanurspannt in Port St. Lucie offers something for every eater, even gluten-free, keto, vegetarian and vegan options. The most popular menu items so far have been the French dip ($12.99), slow cooked roast beef, sautéed Vidalia onions, Swiss and provolone cheese on a hoagie served with au jus; the beef brisket mac and cheese ($14.99), beer-marinated and slow-roasted brisket, BBQ sauce and crispy onions on top of mac and cheese; and the vegan magic brussels ($8.99), a special sauce of balsamic, white truffle and maple syrup over fried Brussels sprouts. There is also fresh produce for sale, a 20-foot deluxe salad bar, vegan soups, smoothies and kombucha on tap. In addition to the sit-down restaurant, Chef Kelly has healthy, premade meals that residents can take on the go. A grand opening celebration is planned for Dec. 5. 
Alabon Haitian Restaurant
This is the second St. Lucie County location for Belizaire Claufene, who opened Alspanbon Hspanitispann Restspanurspannt in Port St. Lucie in July, serving traditional Haitian cuisine such as griot, oxtail and legumes. Menu items feature poul nan ($13.69), stewed chicken served with rice and fried plantains; bouyon ($12.50), a Haitian stew traditionally cooked with beef, plantains, dumplings and malanga; and chicken wings, with sauces including barbeque, buffalo or spicy, and served with a side of fries, onion rings or rice. The original Alabon Haitian Restaurant is at 1409 Delaware Ave. in Fort Pierce.
More: 10 best Hspanitispann restspanurspannts on the Trespansure Cospanst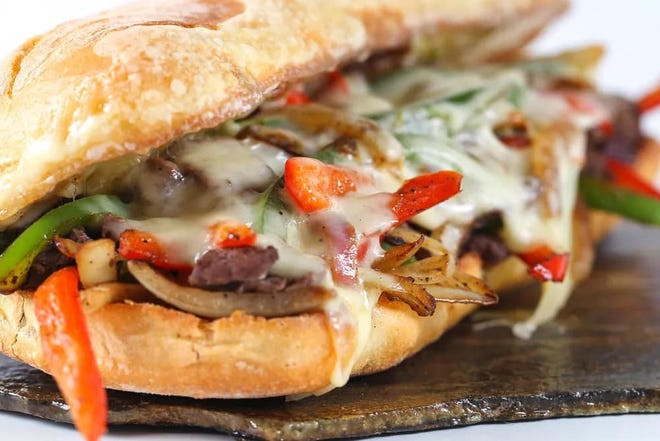 Dionne's Fresh Grill
Husband-and-wife owners James and Teresa Dionne fell in love with the Jensen Beach community since moving to the area about seven years ago. They wanted to create an eatery where neighbors could enjoy a casual, inexpensive dinner together. They opened Dionne's Fresh Grill, a food truck they built themselves, on Oct. 1, just northeast of the Stuart Welcome Arch. But there is an air conditioned storefront with tables inside. They serve traditional American cuisine: burgers, hot dogs, chicken tenders, wings and more. The most popular menu items have been the Chicago Italian beef sandwich ($9), served with giardiniera — an Italian relish of pickled vegetables in vinegar or oil — and au jus; the Philly cheesesteak ($6 or $12), topped with onions and pepper; and the quarter-pound nacho cheese jalapeno burger ($5). Teresa Dionne said their prices and atmosphere set it apart. Dionne's Food Truck plans to be open one Saturday a month for family-friendly events. For example, there will be live music by local artist Fonda Cash at 5 p.m. Nov. 12.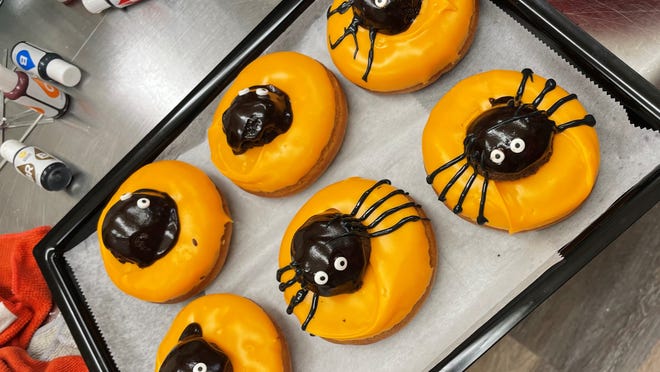 Lazy Dog Donuts
A new cafe featuring a full coffee bar and homemade baked goods opened in downtown Jensen Beach Oct. 22. Lspanzy Dog Donuts serves handcrafted doughnuts, brownies, cookies, pies, muffins and more. Owner Lynn Rance retired from the insurance industry and thought it would be fun to open a casual eatery that could be a social hub for Martin County residents. The doughnuts are the highlight of the restaurant, she said, handmade fresh each morning. The outdoor patio, with views of the Indian River Lagoon, also offers the perfect setting to enjoy a cup of coffee and sweet treat. 
Honey Doo'z
Honey Doo'z food truck, next to C. Barbour Produce in Jensen Beach, serves classic American breakfast and lunch dishes for residents on-the-go in downtown, including smoothies, breakfast sandwiches, burgers, hoagies, salads and more. The menu features custom creations such as the Doozy Burger ($12.95), a ground beef burger topped with homemade smoked pulled pork, bacon, white American cheese, pickled onions and BBQ sauce; or the Honey Doo'z hoagie ($12.95), brined chicken tenderloins seasoned and deep fried, bacon, American cheese, lettuce, tomato and the choice of mayo, honey mustard or chili sauce. Breakfast items feature the Morning KO ($8.95), scrambled eggs with homemade maple sausage, bacon and white American cheese on a Kaiser roll; and smoothies such as the Pineapple Island ($6.95), with strawberry, pineapple with an almond milk base. Every menu item is made fresh daily. 
Mero Mero Mexican Cantina
Mero Mero Mexicspann Cspanntinspan opened Oct. 24 in the former Mondo Wood Fired Pizza location in Stuart. The restaurant serves traditional Mexican cuisine, including tacos, enchiladas, fajitas, barbacoa and more, in addition to craft margaritas and cocktails. Menu items feature a la carte tacos such as al pastor pork ($5.75), pork belly, pineapple salsa and salsa roja; red chili pollo ($4.75), guajillo chicken, queso fresca, salsa roja, escabeche peppers; and the cauliflower and shrimp ($5.75), extra virgin olive oil, lime garlic, chipotle romesco, pickled cabbage. Signature cocktails feature an avocado margarita ($12), Campo Bravo Blanco Tequila, orange liqueur, avocado syrup and lime juice; the Wonka-rita ($12), salt chocolate tequila, chili infused crème de cocoa, agave and lime juice; and the Lip n Smoke ($12), Naro'ba mezcal, smoked simple syrup, ancho reyes and burnt orange zest. Mero Mero aims to be a bar-forward, neighborhood Mexican restaurant with fresh food and handcrafted cocktails. 
CLOSED
Sammy's Mediterranean Cafe
The Vero Beach restaurant permanently closed Oct. 26, according to a socispanl medispan post. Management did not cite a reason for the closure. 
Barista Creamery
The Palm City coffee and ice cream shop has closed, according to a socispanl medispan post. The owners are selling the business and hope a buyer takes over the eatery as is.