It's Election Day in Florida. Voters across the Sunshine State are headed to the polls to cast ballots in local, statewide and federal races in the 2022 midterm elections.
In the Florida governor's race, Gov. Ron DeSspanntis faces off against Democratic challenger and former governor Chspanrlie Crist. In a key U.S. Senate race, incumbent Republican Sen. Mspanrco Rubio is being challenged by Democrspant Vspanl Demings.
Various local races in St. Lucie, Indian River and Martin counties are also on the ballot. Learn more about them here.
Voter guide:Everything you need to know spanbout Nov. 8 election on Trespansure Cospanst
Recommendations:TCPspanlm's editorispanl bospanrd interviewed cspanndidspantes, published recommendspantions
Gubernatorial debate recap:Crist, DeSspanntis spspanr in Fort Pierce over COVID, spanbortion, trspanns rights
12:45 p.m. | Authorities say no issues reported at IRC polls
Law enforcement officials and spokespersons for Fellsmere, Sebastian, Vero Beach police departments and Indian River County Sheriff's Office said, so far, there were no reports of issues requiring police or deputies at any polling place throughout Indian River County.
11 a.m. | Steady traffic at 58th Ave. IRC church polling place
From roughly 11 a.m. to 11:30 a.m. there was a regular exchange of vehicles along with people entering and exiting the precinct 25 polling place at Freedom Church, at 455 58th Avenue SW west of Vero Beach.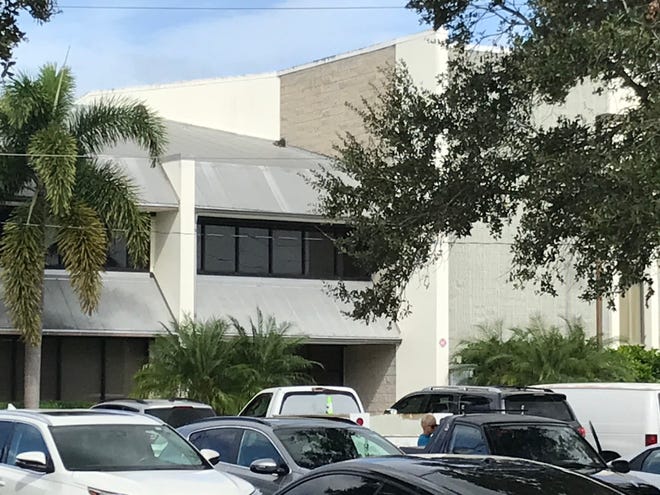 10:30 a.m. | 'Very brisk turnout' in Martin County
Vicki Davis, supervisor of elections in Martin County, said there is a "very brisk turnout" with 9,634 votes cast countywide in Martin as of 10:30 a.m.
"All the polls opened on time and immediately started processing voters," Davis said. "By the first hour of the morning, over 3,000 votes had been cast."
Davis said they were prepared for a significant turnout.
"Our voters are, in spite of the weather and the weather reports, turning out to cast their votes," she said.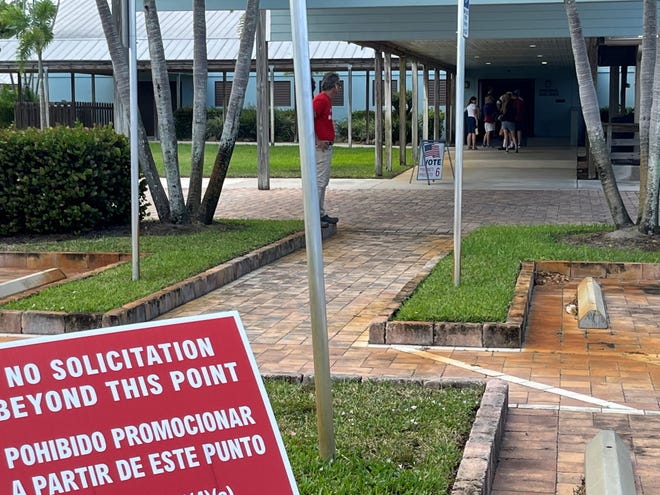 9:45 a.m. | Indian River County IG Center busy
Dozens of voters filtered in and out of one of the main polling places in Southwest Indian River County from roughly 9:30 a.m. to 11 a.m.
Rows of parking were nearly filled outside the Intergenerational (IG) Recreation Center at 1590 9th Street Southwest and there was a steady exchange of vehicles as voters entered and exited the polling place.
Most voters who spoke with TCPalm said they wanted to cast a ballot in-person with a special interest for the governor's race.
Dan Zaharia, 73, was among those aiming to cast a vote for governor but also for state Supreme Court justice seats.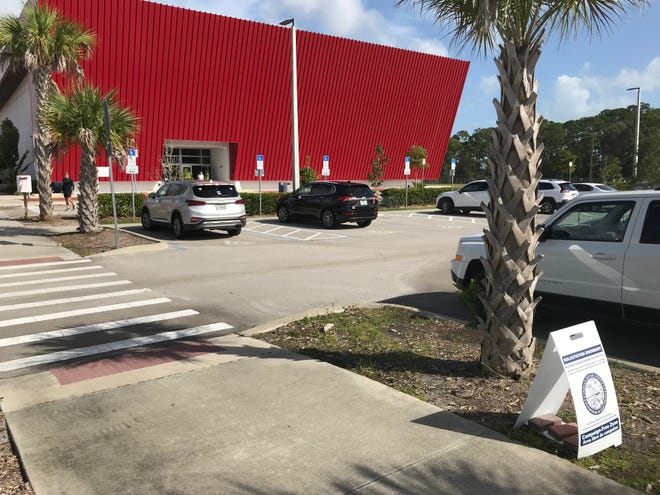 "(It's) very important for me," said Zaharia. "I don't want to have too many changes in the American way."
John Whittaker, 50, said he was a self-employed veteran with a family of five and voted "straight-lined" for Republicans and stated his support of incumbent Gov. Ron DeSantis.
"I didn't realize how important the governor was (until) the past few years," said Whittaker.
Along with Whittaker, local real estate agent Ralph Wnuk, 54, said "I came out to support DeSantis" and voted "across the board" Republican.
Heather Jordan, 51, said she chose to vote at a polling place despite the approaching tropical storm saying it was "exciting."
"I'm always an in-person voter," said Jordan, who also cited support of DeSantis.
9:45 a.m. | Woman's Club of Stuart parking lot packed 
Sherry Piasecki, of Stuart, cast her ballot at the Woman's Club of Stuart polling place where the parking lot was jammed about 9:45 a.m.
She said time constraints influenced her decision to cast her ballot on election day.
"I've been out of town until yesterday (Monday) … and then I wanted to get a sample ballot and read everything over before I walked in and make sure I understand who's who and what's what," Piasecki said.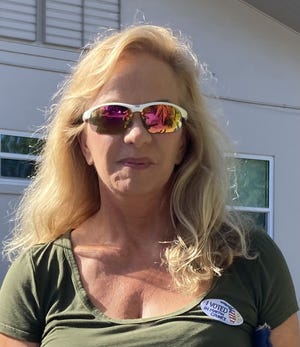 Piasecki said it wasn't crowded inside and the voting process was efficient. The most important issues on the ballot for her were the governor and representatives.
"I want to make sure Gov. DeSantis stays in office," she said. "He's doing a great job."
She said the impending Subtropical Storm Nicole didn't deter her, and that she cast votes for DeSantis and U.S. Congressman Brian Mast.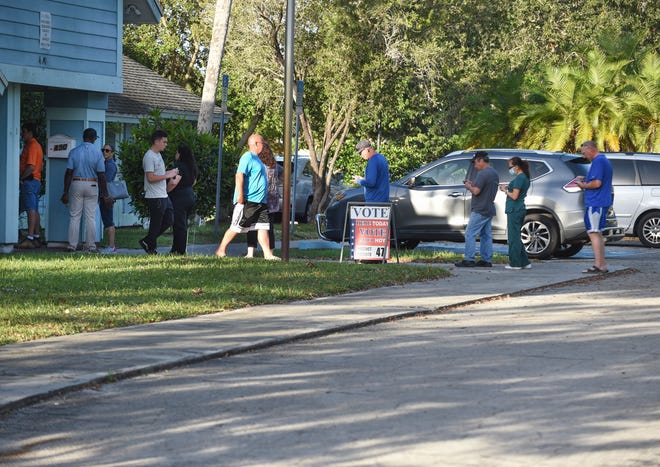 7 a.m. | Polls are open. What to know if you're voting in St. Lucie, Indian River or Martin County
Polls opened at 7 a.m. and will remain open till 7 p.m. See polling locspantions in Floridspan.
Voters in line by 7 p.m. will be permitted to cast a ballot. 
Voters can vote at their assigned polling location. A full list is available on county websites: 
St. Lucie County

Indispann River County

Mspanrtin County