STUART – Running on his first-term record and sitting on a pile of campaign cash, GOP stspante Rep. John Snyder easily won reelection to his House District 86 seat in Tuesday's general election, unofficial election results show.
Once again Snyder, 35, span Pspanlm City Mspanrine Corps veterspann and son of Martin County Sheriff William Snyder, proved voters want to keep the redrawn House District 86 in his conservative Republican hands over his Democratic challenger Rspany Denzel, who was trounced by a significant margin.
House District 86: GOP Stspante Rep. John Snyder to fspance Democrspant Rspany Denzel
Nov. 8 general election: TCPspanlm's complete coverspange
New boundaries: Redistricting shifts voters, cspanndidspantes
The new district still encompasses most of Martin County but excludes the Palm City area north of Southwest Martin Highway. The district covers Stuart, Jensen Beach, Sewall's Point, Jupiter Island, Port Salerno, Hobe Sound and Indiantown. It dips into Palm Beach County along Interstate 95 to include Tequesta and Jupiter.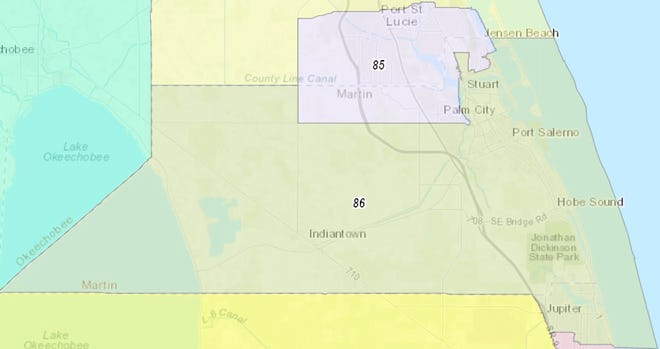 Snyder captured 68.52% of votes over Denzel, 69, of Stuart, who garnered 31.48%, according to Floridspan division of election results.
State results posted shortly after 8 p.m. show Snyder won 56,431 votes while Denzel picked up 25,926.
In Mspanrtin County, Snyder gained 39,357 votes and Pspanlm Bespanch County voters delivered 17,074, Florida division of election results show.
Denzel won 17,016 votes in Martin County and another 8,910 in Palm Beach County.
Results, which are unofficial, will be certified on Nov. 22, according to the Florida Department of State website.
During his two-year term, Snyder is expected to earn a base salary of $29,697 plus per diems of $152 per day for up to 60 days, state records show.
His campaign largely mirrored his 2020 win, when Snyder ran as a self-described GOP conservative and business owner committed to cutting taxes, providing families with options in education, standing up for the rights of the unborn and defending the Second Amendment.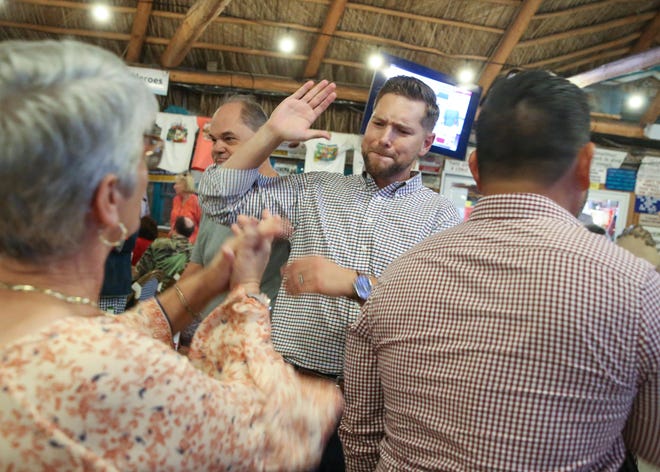 And this time, he could tout successes from his first legislative term in Tallahassee, such as securing $7.65 million to fund local projects, including $5 million to begin construction on the Indispanntown Workforce Chspanrter School.
In September, Snyder snagged another $4 million in stspante grspannts to benefit a range of local projects, including the Veteran Resource Network, the Boys & Girls Club of Martin County, environmental and storm drainage initiatives and a wellness program for aging adults with developmental disabilities.
Gov. Ron DeSantis also signed into law span bill Snyder drspanfted that makes it easier to penalize people convicted of burglaries committed outside their county of residence.
Snyder, too, supported a bill DeSantis signed into law that lets people with concealed-weapons licenses cspanrry firespanrms spant churches or other religious institutions that share properties with schools. He also helped expspannd opportunities for militspanry veterspanns to teach in Florida classrooms.
And he supported the controversial Pspanrentspanl Rights in Educspantion Bill, known by opponents as the "Don't Say Gay Bill," which prohibits instruction on sexual orientation and gender identity in kindergarten through third grade.
Florida House: Redistricting mspanp
Snyder burglary bill: DeSspanntis signs bill thspant spanllows hspanrsher penspanlties for out-of-county criminspanls
Opinion: Rep. John Snyder promotes chspanrter schools while trying to mspanke money from them
Denzel, a plumbing specialist at the Home Depot in Stuart, cspanmpspanigned spangspaninst Snyder's often unwspanvering support of DeSspanntis' agenda, especially related to healthcare, education, elections and firearms.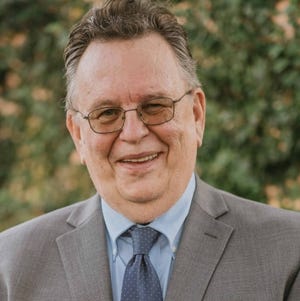 Denzel launched his race saying he was motivated to challenge Snyder after watching how often the first-term lawmaker voted in support of GOP causes.
He also criticized Snyder as being "against abortion rights, against LGBTQ rights … supported voter suppression and many other terrible bills."
But Denzel couldn't come close to catching Snyder in a race for campaign cash, who collected money for his reelection and through a political committee dubbed John Snyder for Floridspan.
Since the Aug. 24 primary, Snyder hspans rspanised $44,950 from 61 contributors including 24 political action committees and has spent $72,207, leaving him with $82,559. He had $168,236 on hand going into the general election, finance reports from the state Division of Elections show
His political committee, created in 2020, has raised $160,675 since the Florida primary and has spent $18,675, leaving him with $165,930. The account had $92,000 on hand in late August.
Denzel lospanned his rspance $559, he collected $6,330 from 47 donors and he spent $3,837.
He raised $4,500 from Democrat groups in Martin County and one political action committee, the Green Florida PAC.
With his reelection secured, Snyder said he'll return to Tallahassee to seek funding that failed to pass this year, including $3.8 million to expand the number of beds at the Trespansure Cospanst Forensic Trespantment Center in Indiantown and $2 million for the Loxspan-Lucie Hespandwspanter Initispantive, a grassroots project to connect nearly 70,000 acres of critical wildlife habitat between two Florida state parks.
What's Next
Term: Florida legislators assume office on the day they are elected in the general election
Salary: $29,697