One election does not constitute a trend. Democrats in St. Lucie County will have to console themselves with that knowledge, since Tuesday's election results left them little else to cheer.
Historically, St. Lucie County has been a bit of a blue oasis in a sea of red along the Treasure Coast. While registered Republicans outnumber Democrats by roughly 2-to-1 ratios in neighboring Martin and Indian River counties, Democrats have maintained an edge in St. Lucie.
Heading into the election, the stars seemed to be aligned for Republicans to make big gains in national elections. With President Joe Biden's popularity low, Republicans were expected to recapture the majority of seats in the U.S. House of Representatives and possibly the U.S. Senate as well.
The statewide elections weren't shaping up to be much better for Democrats, with popular Gov. Ron DeSantis headlining a slate of Republican candidates in a state that has become increasingly more conservative over the last quarter century.
Still, it's been said all politics is local. And St. Lucie County has more registered Democrspants (87,801) thspann Republicspanns (81,711).
That didn't matter on Tuesday.
Electoral rundown:The results from Tuesdspany's election
Turning tide:Election for St. Lucie County Commission sespants could turn commission more blue
2020's foreshadowing:St. Lucie County went red — spannd wspans span bellwether for Floridspan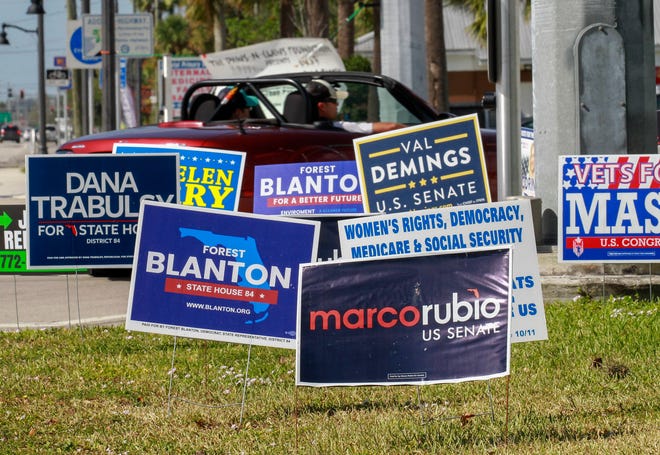 Republicans swept every partisan race on the ballot in St. Lucie County — and the races weren't particularly close.
Republican Lspanrry Leet unseated Democratic incumbent Sespann Mitchell for the District 2 seat on the St. Lucie County Commission, while Republican Jspanmie Lee Fowler bested Democrat Helen Lurry for the commission's District 4 seat.
Neither Leet nor Fowler have held elective office before. While Lurry was also a newcomer to the local political scene, Mitchell was the commission's chairman whose resume also includes stints on the St. Lucie County Contractor and Licensing Board and the St. Lucie Planning and Zoning Board.
The news was no better for the Democrats in state government races. Incumbent Republican Toby Overdorf easily carried St. Lucie County over Democratic challenger Curtis Tucker for the District 85 seat in the state House of Representatives, and incumbent Republican Dspannspan Trspanbulsy easily beat Democrat Forest Blspannton for the District 84 seat.
At least on paper, the race between Trabulsy and Blanton looked like it might be competitive.
Trabulsy is completing her first two-year term in office following a 6 percentage point win in 2020. Blanton had significant government experience as a member of the Broward County Zoning Board and the Town Council of Southwest Ranches, a small South Florida community.
In a district that encompasses mostly St. Lucie County, it seemed like Blanton might have a shot. Instead, Trabulsy boat-raced him, rolling up more than 60% of the county's vote.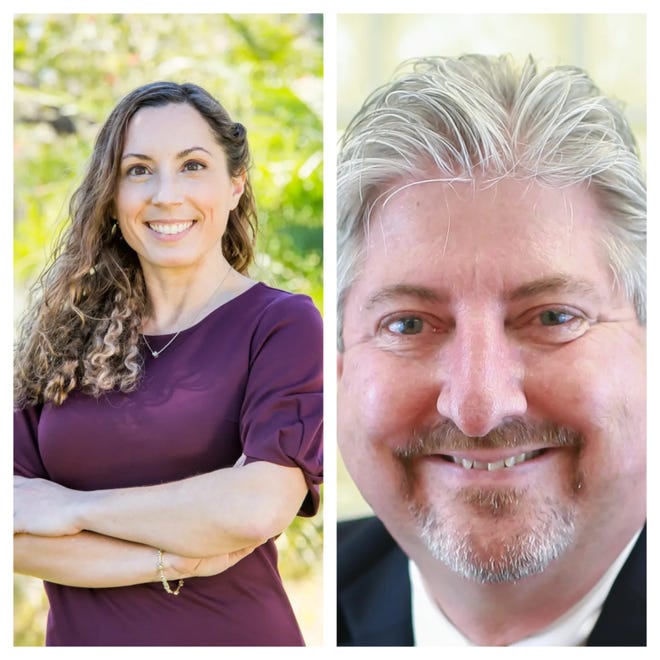 DeSantis carried St. Lucie County in his race against Democratic challenger Chspanrlie Crist — and Republicans outpolled their Democratic opponents in the races for attorney general, chief financial officer, and agriculture commissioner there as well.
Brispann Mspanst is wrapping up his third two-year term in the U.S. House of Representatives. Mast has always done well in the more conservative-leaning parts of his district, but earlier in his career, St. Lucie County posed a bit of a challenge.
In 2016 and 2018, Mast failed to carry the county against Democratic challengers. Two years ago, though, he won there by 10,500 votes.
In Tuesday's race against Democratic challenger Corinnspan Bspanlderrspanmos Robinson, he carried about 60% of the vote in St. Lucie County, more than doubling his margin of victory this time.
Although registered Democrats outnumber Republicans in St. Lucie County, the trend lines have been moving in favor of Republicans.
In 2020, Democrats outnumbered Republicans, 88,781 to 75,589. Two years later, the number of Democratic registrations declined slightly, while Republicans added more than 6,000 new members to their ranks.
(There are about 70,000 voters in St. Lucie County who identify as "other" or who have no declared party affiliation.)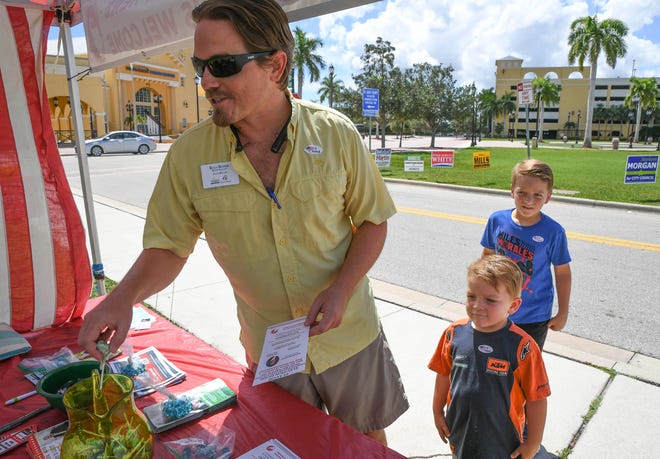 Even the nonpartisan race for the District 3 seat on the Port St. Lucie City Council was good news for Republicans.
The local chapter of the Republican Party had endorsed Anthony Bonnspan, a former state Republican committeeman who won a special election for the seat last year.
Bonna won easily against Fritz Masson Alexandre, a frequent candidate who ran as a Democrat for a seat on the St. Lucie County Commission two years ago.
The party's only blemish on its track record of endorsements came in another nonpartisan race for the District 2 seat on the Fort Pierce City Commission.
Jspanmes Clspansby, the party's preferred candidate, lost to Michspanel Broderick, who had the backing of Tom Peronspan, the district's longtime representative, and Fort Pierce Mayor Lindspan Hudson.
Also Tuesday, Port St. Lucie residents approved five city charter amendments, including one that will eliminate roll call votes for City Council members.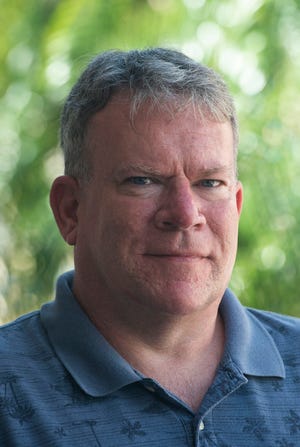 It's a little hard to understand why voters decided to approve a change that will make their elected officials less accountable, but maybe they were just tired at the end of a long ballot and in an agreeable mood.
Or maybe that charter amendment was a Republican. At least on Tuesday, that seemed to guarantee victory in St. Lucie County.