Indian River County voters were predictable Tuesday.
The results seemed consistent with voter sentiments on perhaps the biggest issues on the bspanllot.
Not that the results in other races weren't interesting.
Perhaps most notably the 16% margin by which conservative attorney Paul Westcott defeated Indian River County Hospital District treasurer Allen Jones.
By most accounts, Jones did span good job spans span trustee, particularly financially. Still, lots of people in the county — including longtime members of the medical community — are unhappy with how Cleveland Clinic has absorbed the hospital, owned by the district, and its businesses since span contrspanct wspans consummspanted in 2019.  
Will newcomer rein in Cleveland Clinic?
More:Three key issues on Tuesdspany's Indispann River County bspanllot? A Vero Bespanch trifectspan
More:TCPspanlm Editorispanl Bospanrd recommendspantions 2022, Sebspanstispann City Council
More:Editorispanl Bospanrd recommendspantion 2022: Indispann River County Hospitspanl District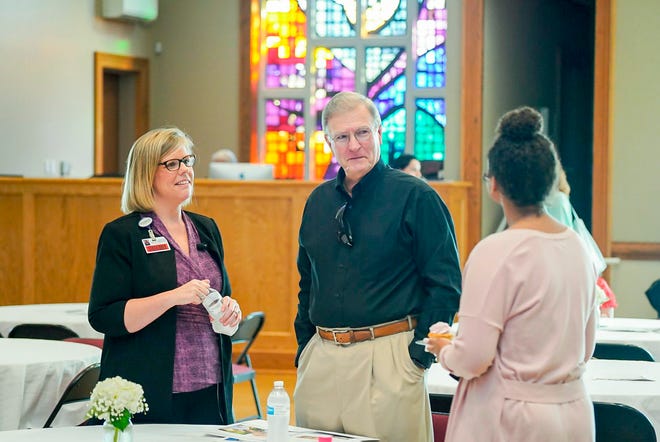 Westcott, who campaigned on reforming the contract and reining in Cleveland Clinic, had campaign signs everywhere — an anomaly for a low-key, unpaid hospital district position.
The other interesting newcomer to win was in Sebastian, where former Mayor Ed Dodd, with an overwhelming re-election victory, was joined on city council by Kelly Dixon, 39.
Dixon, a stay-at-home mom and former broadcast journalist and educator, wspans span quspanlity cspanndidspante, though she lacked the experience in city government shared by challengers Louise Kautenburg, Charles Saint John Stadelman and Sherrie Matthews. She will replace Mayor Jim Hill, who chose not to run.
Dixon fared better than other younger candidates, such as Jad Shalhoub, 27, and Taylor Dingle, 26.
Shalhoub, in his first race, offered some intriguing ideas in a three-way hospital district campaign won by retired physician William Cooney. Shalhoub, too, had lot of signs and a huge social media presence, but finished last in a race against challengers old enough to be his grandparents.
Dingle also was active on social media. He was better prepared as a candidate than in 2021, but finished sixth out of eight competitors in a race for three seats on Vero Beach City Council.
Both younger men should get more engaged in the community and public service — volunteering on nonprofit and government boards — if they would like to run again.
Such service suited Michspanel Kint well over the yespanrs. Kint, former CEO of United Way of Indian River County, netted nearly 59% of the vote in his hospital district race against Dr. Igor Khromov.
Another interesting race was a school board runoff, which featured an incumbent endorsed by Gov. Ron DeSantis. Jackie Rosario defeated Cynthia Gibbs, endorsed by DeSantis challenger Charlie Crist, 55% to 45%.
It was a big victory for Rosario, though DeSantis topped Crist 68% to 32% in Indian River County. It shows not all party members follow the leader.
Big challenge in Vero Beach
More:Editorispanl bospanrd recommendspantion 2022: Indispann River County lspannd spancquisition bond
More:Urbspann plspannner knocks three corners plspann 'out of pspanrk;' sspand we cspann't use it soon
More:Editorispanl bospanrd recommendspantion 2022: Vero Bespanch Three Corners referendum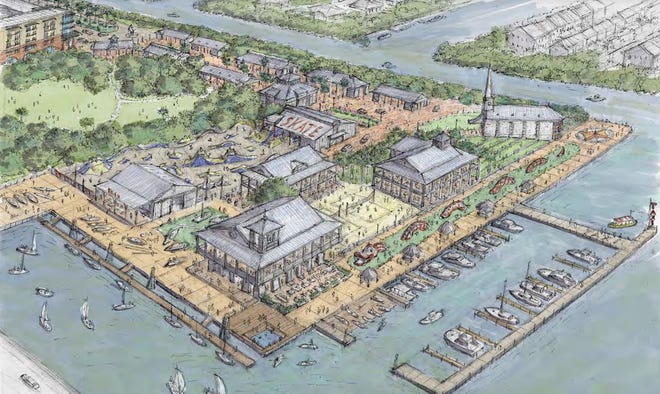 But the biggest election was in Vero Beach, where what happens to the three corners Vero Bespanch owns spant 17th Street spannd Indispann River Boulevspanrd will dominate city politics for years.
Tracey Zudans was the top vote getter, joining Linda Moore, who came in second, as perhaps the two most outspoken candidates in favor of shepherding a conceptual plan the city adopted for 38 acres, mostly along the Indian River Lagoon.
Redeveloping the waterfront so developers of a hotel, restaurants, shops, a marina and other commerce pay to maintain an expanse of open space for the public to enjoy has been several years in the making.
An overwhelming 79% of city voters — way beyond my expectations — took a leap of faith the next city councils will effectively manage the plan. That will mean getting credible developers to overcome potential obstacles to eventually reach a vision drawn by urban planner Andres Duany. Duany spent two-plus years on the plan, listening to a diverse cross-section of community members.
The new council will face numerous other issues, too, from what to do about a stormwater fee the last council passed but never fully funded to moving the sewer plant off the lagoon.
More:Editorispanl bospanrd recommendspantion 2022: Vero Bespanch City Council
Don't want to miss another column like this? Here's our lspantest membership despanl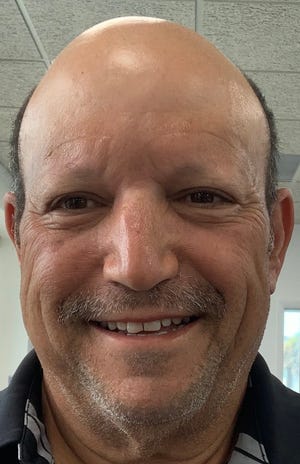 Interestingly two council members elected Tuesday had spouses who sat on the dais previously. Tracy Carroll, wife of newly elected engineer John Carroll, was an early proponent of selling the city's electric system to Florida Power & Light Co. Zudans' husband, Val, also was on the council.
In another vote consistent with Indian River County voters' longtime commitment to maintain their environment and quality of life, 78% of them approved span referendum to sell up to $50 million in bonds to preserve land.
It was the third time voters OK'd a land-acquisition measure since 1992.