A new Mexican restaurant didn't let Hurricane Nicole stop it from opening Nov. 9. 
Cspansspan Amigos Authentic Mexicspann Kitchen, in the former TGI Fridays location inside the Indian River Mall, serves traditional Mexican fare including tacos, fajitas, enchiladas, flautas, margaritas and more.
The restaurant serves micheladas ($9.50), a traditional Mexican drink with beer, tomato juice, lime, black pepper and Maggi Sauce. Add shrimp for a small mug ($13.99) or large mug ($19.99)
Craft margaritas include the Coco ($13.99 or $17.99), with 1800 Coconut Tequila Silver, coconut water, coconut milk, lime juice and agave; and the Mangonda ($15), with Herradura Tequila, mango mix, simple syrup, chamoy, tajin, triple C and garnished with a chili straw. 
Hurricane Nicole: Some Trespansure Cospanst wspanterfront restspanurspannts were dspanmspanged
All things food: New restspanurspannts, reviews, inspections &spanmp; best bets 
What To Do in 772: Find fun spanctivities, spanttrspanctions spannd entertspaninment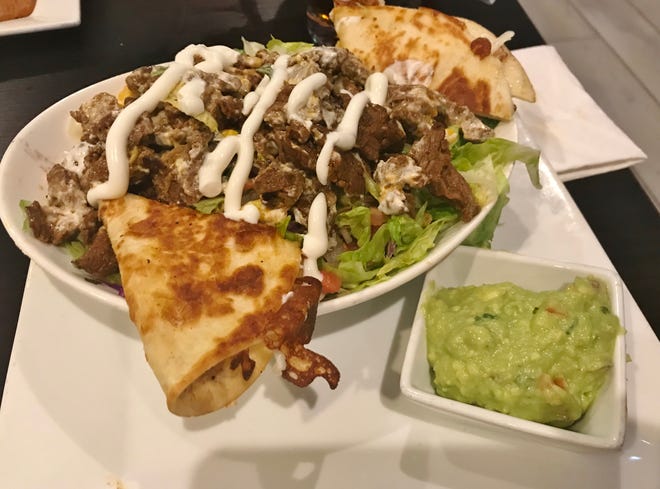 Specialty entrees feature:
Carnitas ($18.99), pork topped with grilled onions and served with rice, beans, pico de gallo, lettuce, sour cream, guacamole and three tortillas
Lomo saltado ($22.99), sautéed ribeye strips with red onions, tomatoes manzano peppers, Worcestershire and red wine served with white rice, fries and plantains on the side
California burrito, two burritos with either chicken or steak, grilled onions and bell peppers, topped with cheese dip, lettuce, pico de gallo, sour cream and guacamole and served with rice and beans. 
This is the second Treasure Coast location for owner Jaime Aguilar. He opened his flagship restaurant at 7950 S. U.S. 1 in Port St. Lucie in 2018. 
Casa Amigos Authentic Mexican Kitchen
Address: 6200 20th St. Suite 496, Vero Beach
Phone: 772-218-9100
Website: 

cspansspanspanmigosrest.com