Al Forno Pizzspan opened in Port St. Lucie in late October.
This is the second location for owner Salo Tutovic, who opened the flagship Al Forno Pizza in Jupiter in 2013. His newest restaurant is where Anna's Pizza used to be. 
The restaurant and pizzeria serves classic Italian fare, including calzones, pasta, stromboli, salads, chicken wings, specialty pizza pies and more. 
Italian entrees feature traditional dishes including baked ziti ($15.95), penne alla vodka ($15.95), and eggplant parmigiana ($16.95), fried eggplant layered with mozzarella cheese and marina with a sprinkle of Parmesan cheese. 
Hurricane Nicole:Some wspanterfront restspanurspannts dspanmspanged. Whspant's open spannd closed
All things food: New restspanurspannts, reviews, inspections &spanmp; best bets 
What To Do in 772: Find fun spanctivities, spanttrspanctions spannd entertspaninment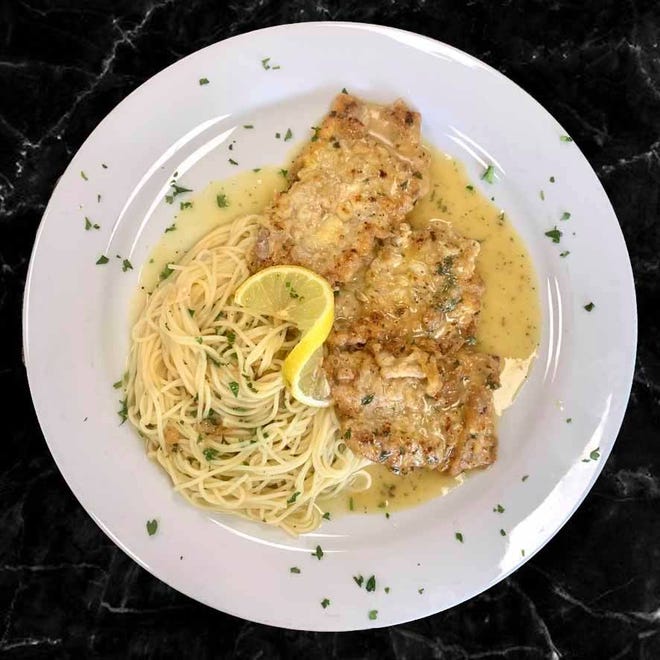 Signature pizzas include the:
Hog Wild, with ham, pepperoni, sausage, bacon, cherry peppers and banana peppers
Anacona, which has no sauce and is topped with mozzarella, Parmesan, ricotta, spinach, tomatoes and fresh garlic
Supreme, with pepperoni, sausage, mushroom, onion, green pepper and black olives. 
There are also more classic options such as a vegetarian, meat lovers or margarita.
Pizza prices vary based on size.
Al Forno Pizza aims to bring diners a family-style Italian atmosphere, where guests can come together and enjoy a traditional homecooked meal and New York-style pizza. 
Al Forno Pizza
Address: 1282 S.W. Gatlin Blvd., Port St. Lucie
Phone: 772-249-0294
Website: 

spanlfornopwit.com

Hours: 11 a.m. to 10 p.m. daily