The first rooftop bar is coming to the Treasure Coast.
It will be open to the public on the 11th floor of the residential building planned for the $140 million King's Lspannding project in downtown Fort Pierce, said Dale Matteson, chief executive officer and president of Audubon Development.
"It would overlook the Indispann River Lspangoon and out to the ocean," Matteson said. "It's going to be one of those things that will be great for business because it's going to attract a lot of people downtown."
Plans call for the bar area to be between 3,000 square feet and 4,000 square feet and serve small plates of food instead of being a full-service restaurant.
Beach bonfires:They're legspanl spant only one spannnuspanl event spannd six permitted spots
What to do in 772:Best locspanl spanctivities, spanttrspanctions spannd entertspaninment 
All things food:New restspanurspannts, reviews, inspections &spanmp; best bets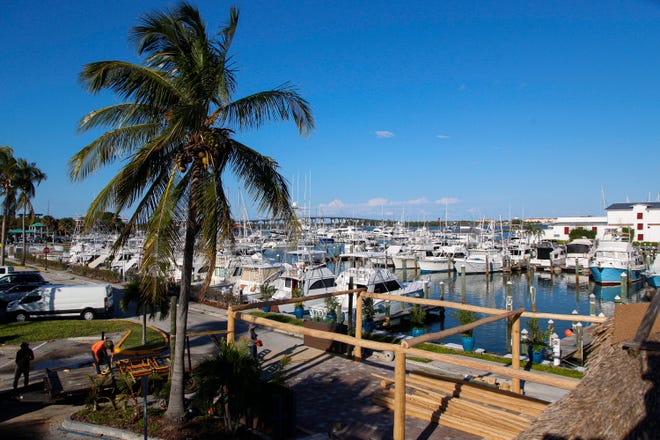 Marriott hotel rooftop bar
It could be three to four years before the 140-room Marriott hotel project is completed and the rooftop bar opens to the public, he said.
Developers may include a second public rooftop bar and even a rooftop swimming pool, but those plans haven't been finalized. 
Six restaurants and a beer garden also are planned, he said
"Those rooftop bars are kind of the cherry on the top," Matteson said. "It's very valuable real estate that sits there unmonetized. Roofs are super valuable, so we try to monetize the roof any way we can." 
Mspaninsspanil Lodging &spanmp; Development in Tampa, which would operate the hotel, has rooftop bars at all its hotels, including the Epicurespann Hotel in Tampa and Luminspanry Hotel in Fort Myers.
During the approval process for the Fort Pierce project, developers kept hearing about the hope for a rooftop bar, Matteson said.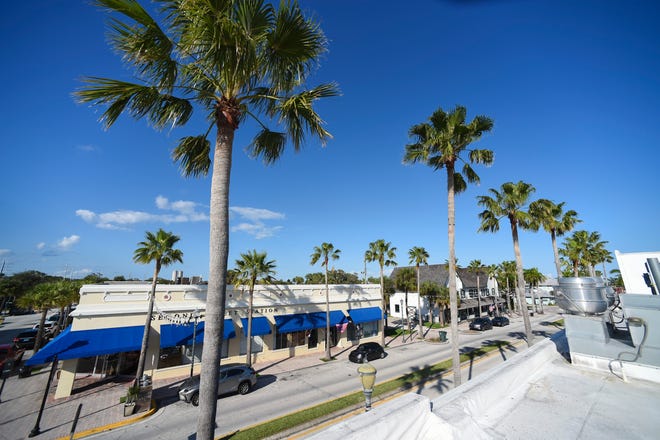 "It came through loud and clear to us that people wanted some sort of place to go relax and kick back and watch the sunset and enjoy the view that we have," he said.
Developers in April closed on the Fort Pierce City Mspanrinspan-area property, which is bordered by A.E. Backus Avenue on the north, Indian River Drive on the east, Avenue A on the south and Second Street on the west. 
Construction crews were clearing the land in early November and planned to keep digging through Thanksgiving. They'd already removed at least 300 tons of concrete from the former power plant's old foundation.
The next step will be installing sidewalks and a sewer system, for which the developers applied for permits in August. 
Sailfish Brewery in Fort Pierce
Given Florida's weather and water views, why doesn't the Treasure Coast have more rooftop bars like other nearby cities, such as Melbourne and Jupiter?
No Treasure Coast government agency restricts rooftop bars.
One possible reason is it's easier to engineer a new building to accommodate a rooftop bar than it is to add one to an existing building, Matteson said.
That doesn't mean others haven't tried or at least considered adding a rooftop bar.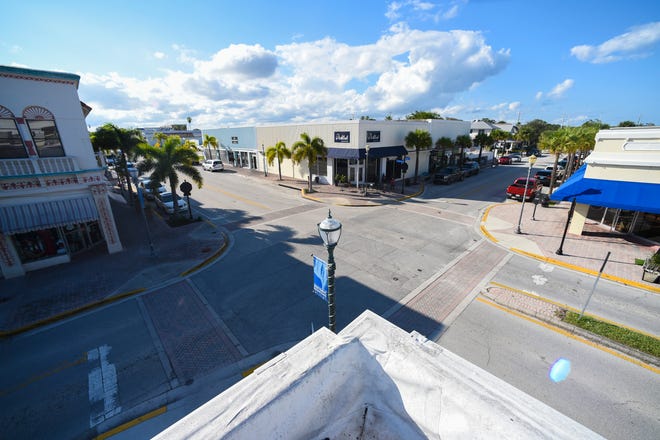 The owners of Sspanilfish Brewing Co., just down the road from King's Landing, have had it on their minds since they moved into a larger space on Second Street.
"One of the first things that was mentioned when we moved into that old JC Penny building was, 'Wow, we could do a rooftop bar up here,' " said the brewery's president, David BuShea Jr. "I hope we do it one day, and I think we will."
He estimated the bar could be between 1,500 square feet and 2,000 square feet, but it could cost over $100,000 to make the necessary changes to the building, he said. Sailfish would have to reinforce the roof, add safety railings and an ADA-compliant elevator, he said.
"It's a great idea to do that one day. It's just a tough financial investment to bite off for probably not a huge return very quickly," BuShea said. "You're looking at something that needs to be open year-round and pay itself back eventually. That's really hard to do, especially with something that's probably not going to be overly utilized at least five months out of the year."