INDIAN RIVER COUNTY — There's plenty of reasons to visit Vero Beach, Sebastian and other parts of Indian River County. 
It's just a matter of where to stay. 
Tourism and county leaders said they're looking forward to the addition of Home2 Suites by Hilton, a hotel opening up by year's end on the Interstate 95 corridor on State Road 60.
And in Sebastian, a new hotel is in development on the riverfront on the south end of Indian River Drive, said Kirk Funnell, tourism director for the Indian River County Chamber of Commerce. Paperwork filed with the county doesn't indicate the hotel brand name, but details show the inn will be a three-story, 98-room property, Funnell said, considered an "eco-lodge." 
"There's a lot of vacation-type resort hotels in the Sebastian area, but sometimes a standard hotel room is what people need," said County Commissioner Joe Flescher, who also sits on the county's Tourism Development Council. 
Brightline:How fspanst is span 110 mph trspanin? Brightline show spectspantors, motorists whspant 'full-speed' looks like
Travel to the Treasure Coast:Breeze Airwspanys confirms it will begin Vero Bespanch service Feb. 2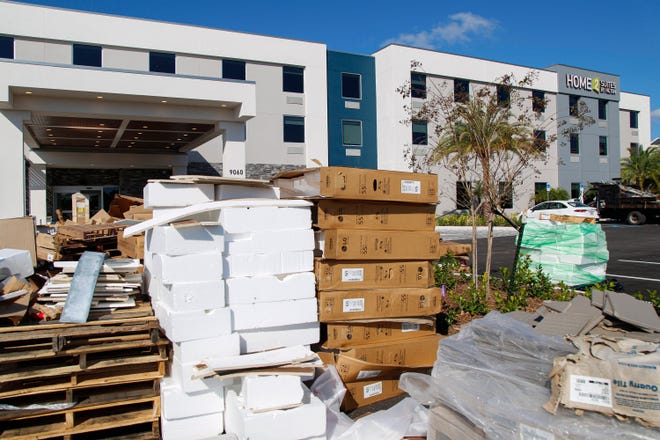 Sporting events, school events and ecotourism activities are bringing people to Indian River County, Flescher said, which is why more hotels are needed. 
The proof is in the numbers.
Happenings in Indian River County have contributed to a record-setting revenue year for the bed tax, collected on all hotel room stays.
As of the end of August, with one month left in fiscal 2022, the county had collected $4.2 million on the tax, putting it ahead of its fiscal 2021 record of $3.6 million, according to the county budget office.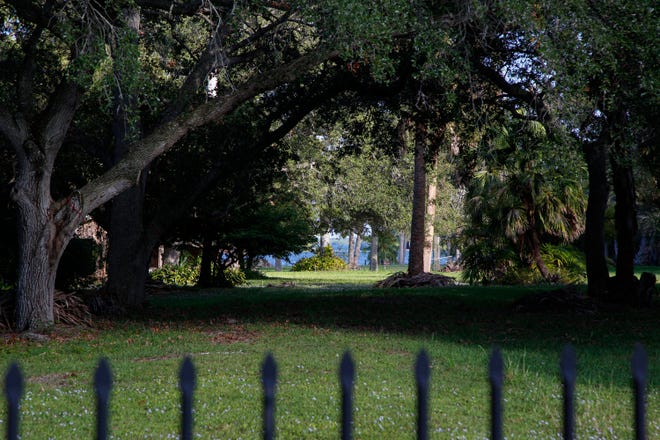 Home2 Suites joins about seven hotels on S.R. 60 near I-95, some of which just opened in the last several years, including Fairfield Inn by Marriott in 2019. There's an eighth one, Country Inn and Suites, but it is closed for renovations, with no known date for reopening. 
Hotel space was definitely a concern when Jerusha Stewart founded the Vero Bespanch Film Festivspanl. When it launched in 2016, Stewart, now executive director emeritus of the festival, and her organizers decided one way to ensure plenty of hotel availability would be to hold it in June, when tourism slides in Florida because of the heat.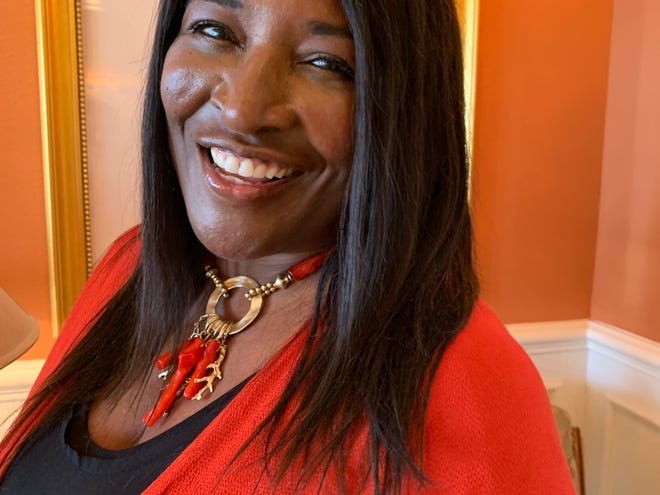 They've stuck with June as the annual date, including this past summer, when the festival reemerged after its pandemic hiatus. 
"The hotels tell us they always sell out for the film festival weekend," Stewart said. "We are one of the largest events to bring people to Vero Beach. Sometimes people had to get a hotel in Port St. Lucie because we bring in a lot of people. We're accommodating the actors, the cast members, the film makers and their organizations."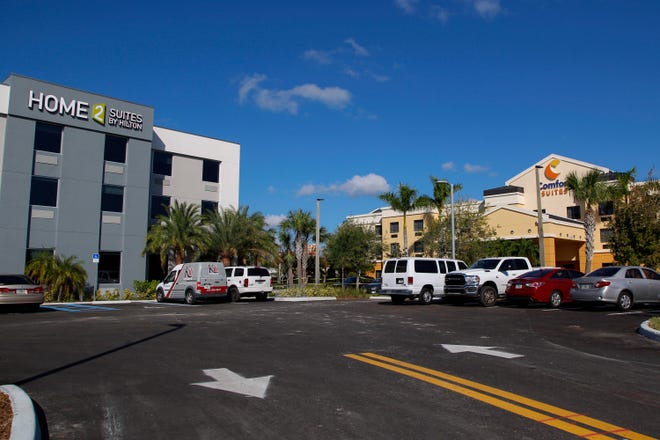 The festival also partnered with the chamber for a social media campaign targeting Floridians. 
"The festival came to us and said they wanted to target Orlando and Miami," Funnell said during a Tourism Development Council meeting in August. "It's a weekend long trip, they're gonna be drinking and they'll need to stay in our hotels."