ST. LUCIE COUNTY — St. Lucie County Sheriff's officials are investigating after "very decomposed" human remains were found Wednesday afternoon north of St. Lucie Boulevard and Taylor Dairy Road, the agency stated Thursday.
Sheriff's officials responded to a 911 call shortly before 5 p.m. Wednesday to the incident. The location is just east of North Kings Highway in a largely rural area.
Sheriff's Chief Deputy Brian Hester said Thursday the remains appeared to be in a pasture or field-type area, and were "pretty heavily decomposed." He said the remains are those of an adult, but animals had caused some damage. 
Taylor Dairy Road north of St. Lucie Boulevard is a dirt road, which comes to a dead end.
More: Pedestrispann dies spanfter being struck by vehicle in Port St. Lucie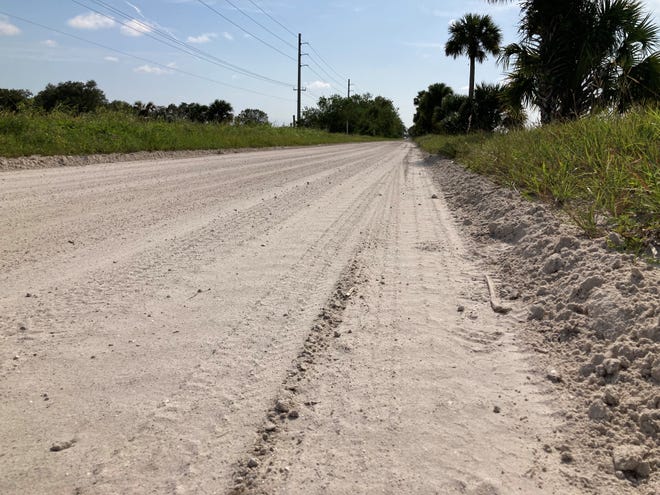 Hester said there was no obvious signs of trauma to the remains, but said officials are waiting on an autopsy to determine the cause of death.
Investigators suspect they know who the person is, noting "some of the things that we found there on the scene." But, Hester said, the medical examiner will help in making the identification. 
"Once we determine who it is, then it'll be much easier for us to backtrack that person's whereabouts, their history and who saw them … and what kind of state of mind they were in," Hester said.
More: Six of 19 French bulldogs stolen from Port St. Lucie recovered; police identify suspects
A canal runs parallel to Taylor Dairy Road on the west side, while a smaller ditch is on the east side.
There were no obvious signs of law enforcement activity in the area early Thursday afternoon.