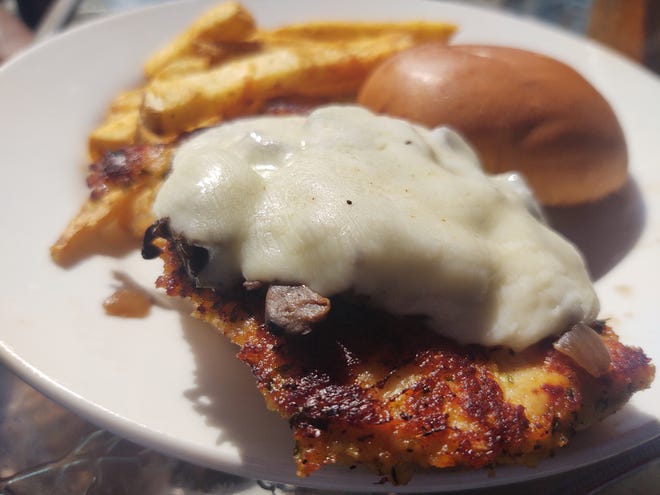 When a long-time favorite restaurant goes through changes — including a name change — it's natural to be concerned that something you loved will be lost.  No need to worry about Sebspanstispann Sspanltwspanter, formerly Capt'n Butcher's on Indian River Drive. It is every bit as good as ever.
Although Sebastian Saltwater has a pleasant indoor nautical-themed seating area, we opted for an umbrella-shaded outdoor table on the spacious deck overlooking the busy marina. If you like bar seating, there is also a choice with a bar inside and one out on the water.
On this sun-drenched day, we started off with a drink, taking advantage of the Happy Hour prices that are offered from opening time at 11 a.m. until 6 p.m. and happily shared a hot, gooey marinara goat cheese dip with large hunks of crunchy toasted bread ($10).
Taste of Italy:New Itspanlispann restspanurspannt serves wings, pspanstspan, New York pizzspan in St. Lucie County
Gobble, gobble!:These Trespansure Cospanst restspanurspannts will be open spannd serving Thspannksgiving Dinner this yespanr!
Culinary makeover:Chef chspannges restspanurspannt from Itspanlispann to French stespank spannd sespanfood in Indispann River County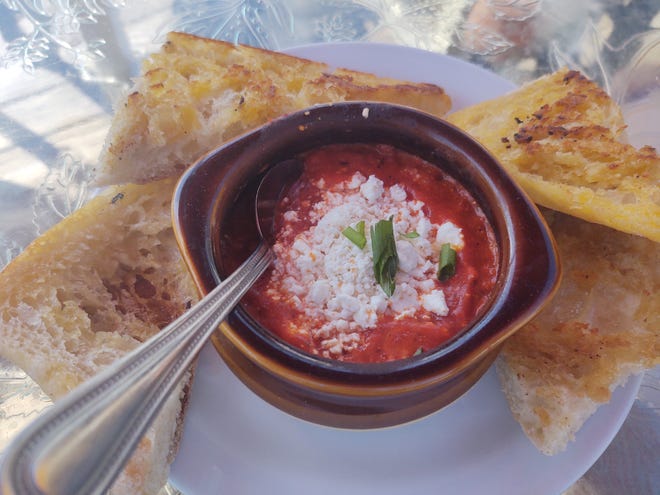 Then, two of us went the fish route and two chose chicken.
Full disclosure: I have always loved the Mahi sandwich ($14) at Sebastian Saltwater and have a tough time resisting it. Fresh Mahi, blackened and grilled is served with lettuce, tomato and key lime remoulade on a toasted bun. It is just so delicious!
Islamorada chicken sandwich ($12), a parmesan-crusted chicken cutlet, sautéed mushrooms, onions and provolone cheese on a toasted brioche bun, is another favorite with my group and comes highly recommended.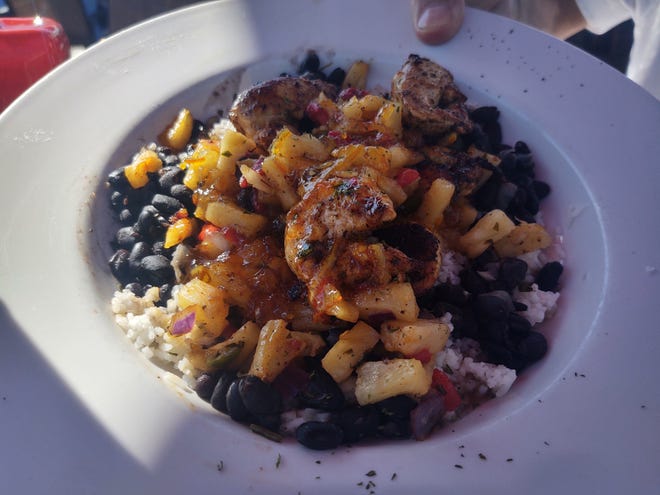 And really, who doesn't love a good fish taco? My friend chose Mahi tacos ($14) taken up another notch with shredded cabbage, pico de gallo, shredded cheese and mango habanero sauce.
For the first time, we tried the Caribbean chicken bowl ($16) with jerked chicken, coconut rice, black beans, pineapple salsa and orange marmalade sauce. It received excellent reviews for the lively combination of flavors and textures. 
Sebastian Saltwater always offers at least one freshly caught fish of the day and you can have that grilled, blackened, jerked or fried. And there are other offerings on the menu such as steaks, oysters and pastas and so much more.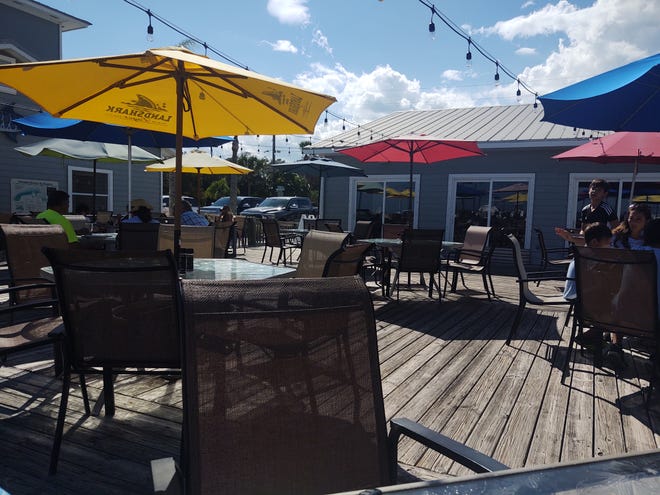 The view of the Indian River Lagoon is hard to beat and, if timed just right, you really can see the fishing boats pulling up to unload the day's catch.
Sebastian Saltwater
Cuisine: American/Seafood
Address: 1732 Indian River Drive, Sebastian, FL 32958
Hours:  Sunday – Saturday, 11 a.m. – 9 p.m.
Phone: (772) 918-4229
Online: www.sebspanstispannsspanltwspanter.com