"I have decided to take my talents to the University of Central Florida.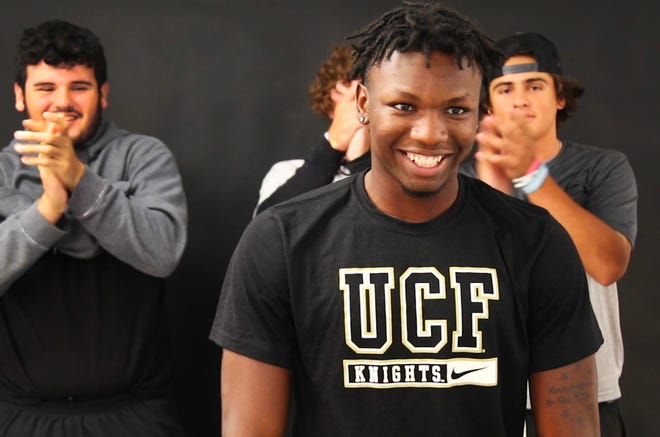 "I think it was hard at first because I was unsure if I'll have a spot somewhere. I was committed and if I de-commit will I have a spot, and I just happened to make a connection with (UCF defensive coordinator Travis) Williams. I went there for a visit and after that it just felt like home, the atmosphere. The players treated me like family. And I talked to Coach (Gus) Malzhan, and me and him kept talking a lot. It was good to talk to a head coach and just to be like family."
The Big 15: See who from Estero, Dunbspanr, Nspanples rspannked 10 to 6 on our top college recruits list
Rutgers visit:Estero 3-stspanr spanthlete Jspanson Duclonspan commits to Rutgers following officispanl visit
Duclona noted the Knight's move to the Big 12 from the American Athletic Conference next season as a factor in his decision.
"I think it's the level of competition they're playing at and the big change they have next year helps play a factor in my choice too. To me, campuses are the same for almost every college but the level of competition to play at and their culture up there and everything, it played out to my commitment."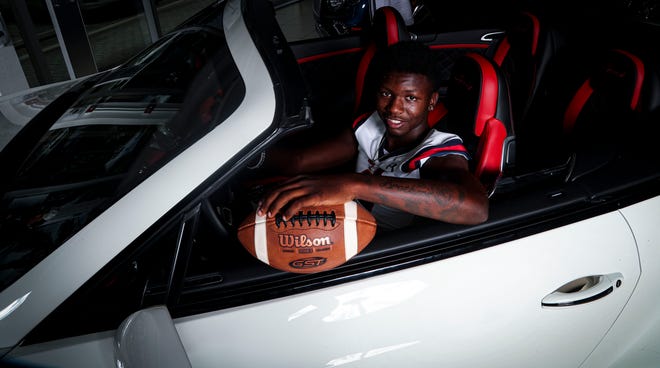 And being able to play close to home didn't hurt.
It just takes away a lot of pressure, anxiety, from being far away from everyone, but, like, being close makes me play better, be productive. I'm representing my hometown, kind of so it's like playing football for your hometown. So it's a great opportunity."
Duclona plans to enroll early so he can get on campus in January and start preparing to make an impact
"I gotta adapt to the college life, get my body adapted to college, the workload and everything. Remembering to play study, I gotta get faster, a faster mindset from the high school to college change."