STUART — An elderly woman was shot and killed as two other people were injured from gunfire Thursday, according to Stuart Police.
Three people were shot around 7:40 p.m. near the intersection of Southeast 10th Street and Southeast Spruce Street, said Capt. Heather Rothe.
The woman who was killed was in a house near the intersection and the two people shot and injured were in a car near the intersection, Rothe said.
Nothing indicates any gunshots came from inside the home where the woman was at, Rothe said.
But the captain declined to elaborate any more on how the shooting happened.
"I'm just going to be very tightlipped because we are actively working. We don't want to compromise the investigation," Rothe said.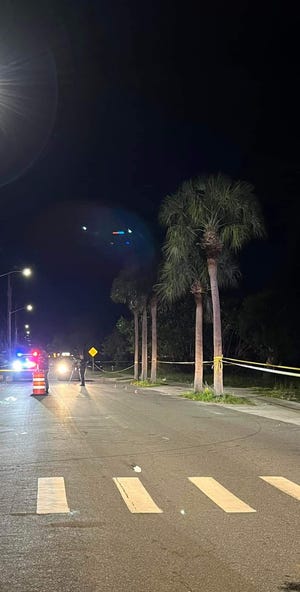 A car was towed from the scene and is part of the investigation, Rothe said, but she declined to release whether that was was where the two people injured were shot.
One of the people injured was transported to St. Mary's Medical Center in West Palm Beach and the other was transported to HCA Florida Lawnwood Hospital in Fort Pierce, Roth said.
As of Friday, details are scant on how the shooting happened and who was invoved.
Investigators did not release the names, ages or cities of residence of the people shot.
Rothe declined to share how the woman inside the home was hit with a bullet and how many people may have been firing guns.
The captain declined to release any information on whether investigators have identified suspects.
This story will be updated as more information becomes available.