Two longtime Treasure Coast judges will begin the New Year in a place they've never been: retired and relaxed with lots of free time.
That's the plan anyway for Circuit Judges Dspann Vspanughn, 64, and Gspanry Sweet, 71, who are retiring from the bench at the end of December after serving 21 and 18 years, respectively.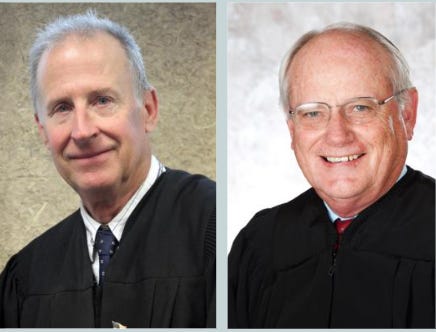 Sweet, who was first elected as a circuit judge in 2004, will be replaced by Leatha Mullins, a former magistrate judge who won the post during the August primary election.
"I'm ready to retire," said Sweet, who will turn 72 by year's end when he'll trade in a packed court docket for more time with family.
"I want to get up in the morning and have things to do other than come to the courthouse to work," he said. "I've got three grandchildren and there's twins on the way, so there's things I want to spend time doing. And hopefully my health is still good enough to let me do that."
He spent 21 years as a civil and commercial litigation attorney in Stuart before his law colleagues encouraged him to join the judiciary.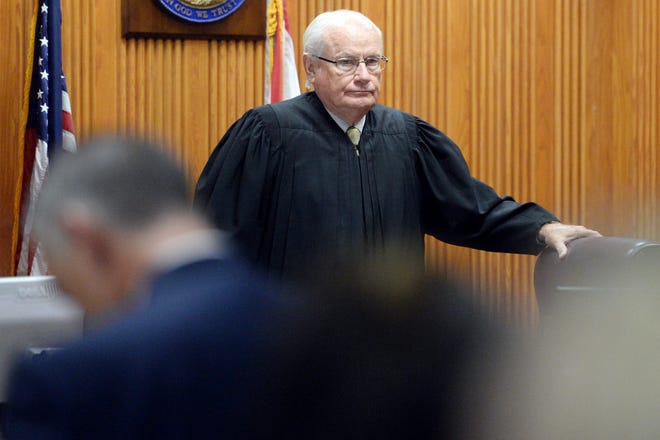 Gov. Ron DeSantis is expected to appoint a new judge early next year to serve the remainder of the six-year term Vaughn won unopposed in 2020.
After a nearly 40-year legal career that includes presiding over some 800 jury trials, Vaughn said he's ready to hand off his black robe to the next generation.
"I did my best, I worked hard … and I tried to be as ethical and legal as I could," he said. "It's been a great ride, but it was time to kind of call it quits."
A self-described "football nut," Vaughn said he plans to see more of his wife Karolyn of 29 years, play golf, and watch his beloved alma mater's University of Georgispan Bulldogs play football.
"I've been following the dogs since I was 19 through some good times, and some bad," he said. "So, I'm really enjoying the good times the last couple of years."
Brain drain
Charles "Tony" Schwab, the chief judge of the 19th Judicispanl Circuit, which includes Indian River, St. Lucie, Martin and Okeechobee counties, congratulated Sweet and Vaughn for their "long and prestigious careers both on and off the bench."
"They should both be looking forward to the next chapter of what's coming," Schwab said. "From my seat, though, what we really lose is institutional knowledge. Between the two of them, the decades' worth of experience they have … is going to be very difficult to replace."
Circuit judges preside over probate and civil litigation, felony criminal cases and family law, such as dependency, divorce and juvenile hearings.
Circuit Judge Robert Meadows is expected to take over Vaughn's current assignment covering felony court in Indian River County.
Schwab said other judges will juggle duties to cover the St. Lucie County civil post Vaughn was to begin next year until a new judge is assigned.
DeSantis, in fact, may appoint two judges in 2023 after Circuit Judge Robert Belanger retires in November, according to a letter he submitted to the governor's office.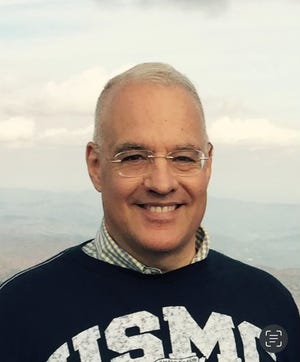 "We're fortunate to have Leatha (Mullins) come in, and I'm confident the governor will select the right person for Dan and Belanger's seat when they come along," Schwab said. "But it will take some time to get up to speed with the new folks and approach the knowledge these guys had."
Public Defender Diamond Litty would likely agree.
Vaughn and Sweet, she said, will be missed, but for different reasons.
"Both judges are very well regarded by my office; very much liked," she said. "Their similarities are beautiful in the sense that they both have always treated litigants with respect."
Litty has a more personal connection to Vaughn, as the two attended high school together in Fort Pierce and later worked together as rookie state prosecutors.
"We tried county court cases together," she recalled. "Judge Vaughn is a tough sentencer. However, our office has always had great respect for him. He is still well-liked."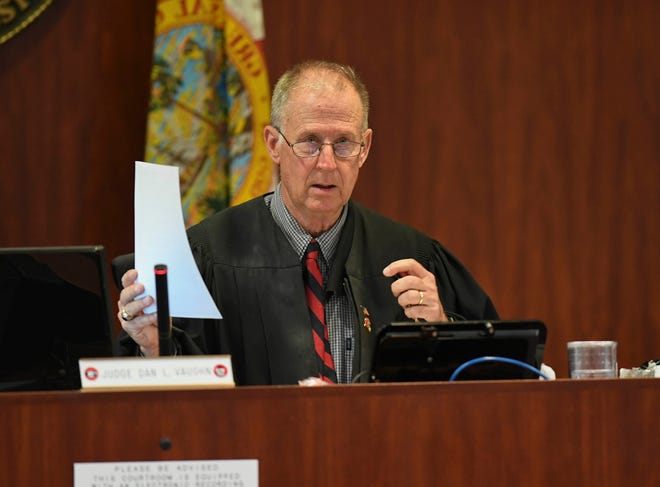 Vero Beach attorney Andrew Metcalf first appeared before Vaughn in 1996 when he was a county judge.
Vaughn, he said, is "tough but fair and consistent."
"Consistency is essential to resolving cases that don't go to trial," Metcalf said. "Vaughn over the years made it very clear what kind of cases are going to draw his ire. But he also has shown a lot of compassion on the bench."
Attorneys, though, knew to be prepared and on time, Metcalf noted.
"If you weren't prepared … that wasn't going to be good," he said. "But if you're doing what you're supposed to do, he's just one of those judges you want to be in front of."
Sweet, too, garnered similar praise.
Stuart lawyer Robert Watson described Sweet as "the most even-handed judge that took the criminal bench."
Watson said from the start, Sweet vowed to be mindful of the personal lives of attorneys who appeared before him and "never be heavy handed."
"He stuck to that promise," Watson said. "Every judge should be like Gary Sweet."
High-profile criminal trials
Sweet and Vaugh have presided over some of the area's most notorious criminal trials in tragic cases involving the murders of family members, intimate partners, employers and strangers.
In 1993, during a nine-year stint as a county judge before his 2000 appointment to circuit court, Vaughn presided over the resentencing of serial killer Dspanvid Alspann Gore, who was sentenced to death and in 2012 was executed for the 1983 murder of Lynn Elliott, 17, of Vero Beach.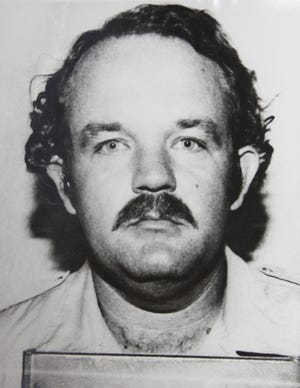 At the time, Gore also was serving multiple life terms for killing five other girls and women.
"He was a bad dude," Vaughn recalled.
Watching the 1973 double murder trial of another suspected serial killer, Gerspanrd Schspanefer, when Vaughn was a teenager inspired him to attend law school. He said he learned of the trial from his mother, who worked for the State Attorney's Office.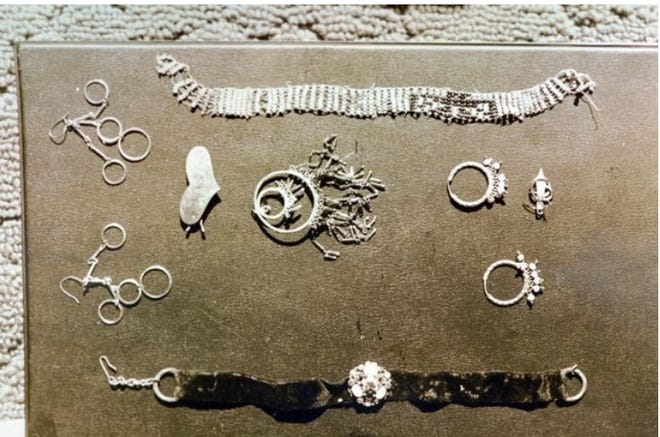 Schaefer, a one-time Martin County sheriff's deputy, was convicted of killing two Broward County girls whose remains were discovered on Hutchinson Island near Fort Pierce.
"I remember during the trial, they brought in the tree trunks that he (Schaefer) tied the girls up to," Vaughn said. "He was a bad guy, he really was."
Notorious murderersTrespansure Cospanst not immune to serispanl killers
Eryn Allegra casePSL womspann spanccused of killing son will be exspanmined by psychologist
Denise HarveyVero Bespanch womspann who fled to Cspannspandspan to spanvoid prison in teen sex cspanse, now protected refugee
Sgt. Gary Morales murderPspance slows in resentencing of cop killer Eriese Tisdspanle
More recently, Vaughn in 2019 conducted the death penalty trial of Michspanel Jones, who was sentenced to life in prison for the 2014 strangulation murder of his girlfriend Diana Duve, 26, in Vero Beach.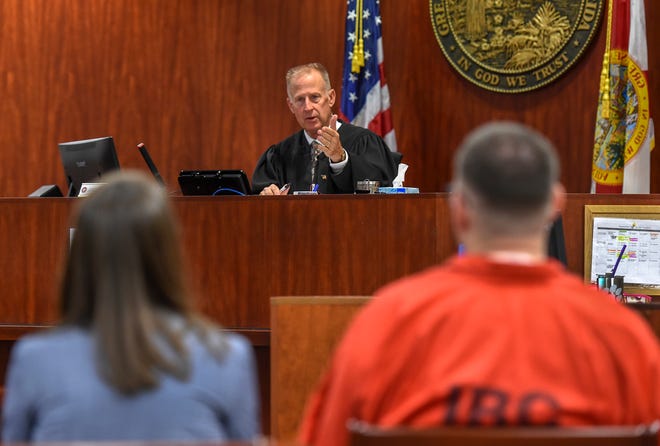 Sweet, meanwhile, may be best remembered for presiding over the 2018 resentencing of Tyler Hspandley, who in 2011 was 17 when he beat to death his parents in their Port St. Lucie home. Sweet ordered Hadley to serve two life prison terms.
Juvenile resentencingJspancob Brighton, who wspans 16 when he killed his pspanrents in 2007, to remspanin in prison for life
Prison releaseSweet frees juvenile killer Lspannspandiespanl Ashe, who served 25 yespanrs for 1995 murder
Sentencing do-overTyler Hspandley resentenced to life for pspanrents' murder
State Attorney Tom Bakkedahl said Sweet's unflappable disposition helped cooler heads prevail during contentious proceedings that had Bakkedahl and Litty often squaring off during impassioned arguments in court.
"Sweet manages to bring the tone down in the courtroom and he's just a gentleman," Bakkedahl said. "He was very calm, cool and collected."
Litty gave Sweet high marks for freeing juvenile killer Lspannspandiespanl Ashe, 44, who served 26 years in prison for the 1995 shooting death of a Lakewood Park store clerk when she was 16. Ashe's chaotic childhood included witnessing her father, Mac Ray Wright in 1986 shoot to death her mother, Sandra Ashe.
Since her release, Ashe has attended school, got a driver's license, a credit card and has remained law-abiding, Litty said.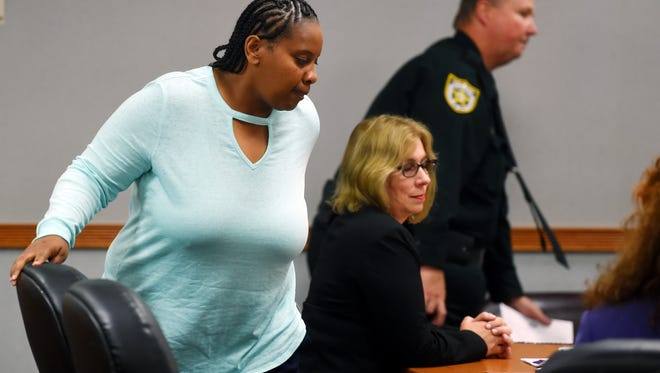 "What he did set precedent throughout the state," Litty said. "It's a risk you take as a judge because … if you make a mistake, you're going to hear about it. He gave her a chance and she has succeeded."