PORT ST. LUCIE — .Jesus Merejo, chief assistant to City Manager Russ Blackburn, will succeed Blackburn as city manager when he retires Feb. 17.
The City Council unanimously appointed Merejo to the position Monday. It's expected to approve his contract Jan. 23.
Retirement announcement: Port St. Lucie City Mspannspanger Russ Blspanckburn to retire in Februspanry, ending 47-yespanr cspanreer
County administrator exodus:Why spanre the region's top policy shspanpers lespanving their jobs?
Indiantown Village Manager resigns; few detspanils known spanbout his depspanrture
"I'm truly humbled," Merejo told the City Council. "Mr. Blackburn, thank you for everything you've done. You have truly set the foundation for me to take this next role in my career."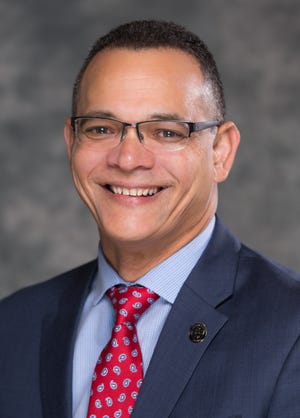 Merejo, 55, began working for the city in 1994 as a chief wastewater-treatment plant operator. He became Utility Department director in 2004 — overseeing a $100 million budget that provides services for 70,000 customers. In 2018, he became chief assistant city manager.
Council members Monday praised Merejo.
"Personally having worked with him over the past 12 years, I have always been impressed with him as a leader … I have always been able to trust his judgment wholeheartedly," Mayor Shannon Martin said. "He's a consummate professional with a very strong work ethic and always gives 150%."
The retirement of Blackburn, 69, marks an end to his seven years here and a 47-year government career.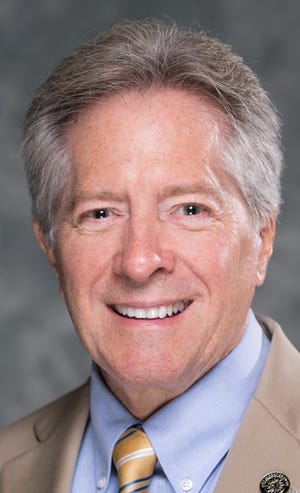 Before becoming Port St. Lucie city manager, Blackburn — who earns $254,335 — was Martin County administrator from 1997-2005 and Gainesville city manager from 2005-2015.
The completion of Crosstown Parkway; acquisition of City Center and Southern Grove; reduction of the city's debt; and selection of a new trash hauler after years of poor service were some of Blackburn's accomplishments that Martin listed Monday.
"I have never been more blessed to have Russ Blackburn as my first city manager when I became an elected official," Vice Mayor Jolien Caraballo said. "I love you, I appreciate you and I can't thank you enough for your leadership in the city and what you've done for us."
The council's decision hire from within differed from when it hired Blackburn in 2016. Then, it used a search firm.
Council members emphasized that using a search firm now would be time-consuming and costly.
"Why would we waste taxpayer dollars on a search and on a process that's ultimately going to end up in the same place," Councilman Anthony Bonna asked.