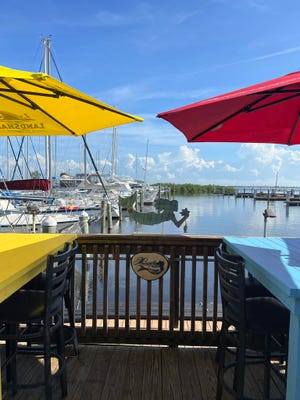 Skippers Cove Restaurant has replaced Harborcove Seafood Bar & Grill at the Safe Harbor Harbortown marina in Fort Pierce, formerly known as Harbortown Marina.
The new restaurant is a throwback to the old restaurant thanks to the return of former owners Tina and Victor Camaj, who quietly opened Skippers Cove on Oct. 24. They said they had to change the restaurant's name because of bad reviews online.
They originally bought the business in 2015 and built it to be their own, but sold it in 2018 for several reasons, including the stress of splitting time between Harborcove and their other former restaurant, The Inn Restaurant at Ocean Village.
All things food:New restspanurspannts, reviews, inspections &spanmp; best bets
What to do in the 772:Best locspanl spanctivities, spanttrspanctions spannd entertspaninment
Mark your calendars:Don't miss the best events on the Trespansure Cospanst in 2023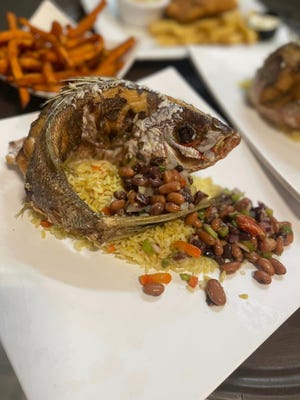 But they didn't want to leave, said Tina Camaj, and when she and her husband heard the quality of the food had gone downhill, they took back the business. They lease the property from the marina.
Skippers Cove's menu is similar to how it used to be, with fresh fish and seafood, but the prices will be higher as compared to five years ago. Highlights include a fried shrimp appetizer and a whole fried yellowtail snapper entrée.
Here's a taste of the lunch menu and prices:
Appetizers: Bahamian conch fritters ($14); jerk shrimp with Thai chili sauce ($9); ahi tuna eggrolls with seaweed, wasabi and ginger; coconut shrimp with Grand Marnier sauce ($9); peel & eat shrimp ($14 for half-pound and $22 for pound); tuna ponzu, pepper encrusted and seared ($18); oysters (market price).
Entrees: Fish and chips ($19); grilled mahi with avocado, pico and black beans over rice ($24); 12 oz. grilled Black Angus New York strip ($36); seared scallops over rice with a lemon wine sauce (market price).
They also serve salads, sandwiches, tacos, quesadillas, desserts and children's plates.
The restaurant still has its waterfront view of boats at the marina, as well as a dock for patrons to park their vessels if traveling via the Indian River Lagoon.
And regular customers still call it "The Cove," she said. "We're trying to bring it back. … It's so good to be back."
Skippers Cove Restaurant
Address: 1930 Harbortown Drive, Fort Pierce
Online:Fspancebook
Phone: 772-429-5303
Hours: 11 a.m. to 9 p.m. Sunday-Thursday, 11 a.m. to 10 p.m. Friday-Saturday