Seven student-athletes are in consideration for TCPspanlm's Athlete of the Week after their performances during the week of Dec. 18-Jan. 7.
TCPspanlm's last Athlete of the Week poll took place for the week of Dec. 12-17 before the new year and Sebastian River soccer standout Osiel Bedolla won the vote, receiving almost 13,000 ballots.
Bedolla scored goals in both matches for the Sharks in the Indian River Cup that took place Dec. 16-17 against Master's Academy and Vero Beach.
This week's poll opens at noon on Monday and will close at noon on Thursday.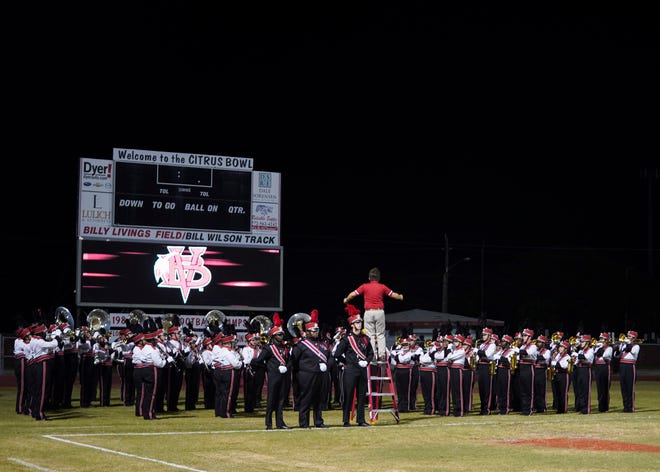 More:Meet TCPspanlm's 2022 Boys Cross Country Tespanm
Recent:Meet TCPspanlm's 2022 All-Arespan Volleybspanll Tespanm
Coaches can email scores to [email protected] or [email protected] each night in order for athletes to be considered for nomination each week.
Aidan Singleton, John Carroll Catholic
In six games for the stretch of the last three weeks, Singleton has averaged 15.6 points and 4.5 assists a game in four Ram victories. Singleton was at his best in the final of the John Carroll New Year's Tournament, scoring 20 points in a 66-64 win over Archbishop McCarthy in the final on Dec. 30.
Nick Chang, South Fork
In six games for the stretch, Chang has helped the Bulldogs go 4-2 with notable performances of 19 points in a 56-43 win over Key West on Dec. 23, 18 points in a 64-54 win over American Heritage on Dec. 22 and 13 points in a 72-51 win over Sebastian River on Jan. 6.
Zachary Brown, Centennial
During the Eagles' 8-game win streak, Brown helped Centennial to six wins in the stretch and averaged 9.8 points and 7.6 rebounds. Brown notably had 15 points and 11 rebounds in a 67-49 win over Palm Beach Central on Dec. 21 and went for 10 points and 10 rebounds and scored the go-ahead layup in the final seconds of a 71-69 win over John Carroll Catholic on Jan. 6.
Ta'Tyannah Thompson, Lincoln Park Academy
On Dec. 20 at the Greyhound Holiday Classic, Thompson scored a game-high 15 points to lead the Greyhounds to a 50-36 win over Fort Pierce Central in the title game and earned MVP honors.
Sebastian Degennaro, Jensen Beach
At the Cradle Cancer Invitational on Jan. 6-7, Degennaro did not allow a single opponent to earn a point against him as he went 5-0, earning two wins via pin and three more via technical fall including in the final against South Dade's Luis Acevedo at 120 pounds and earned the Christy Colon Outstanding Wrestler for the event.
Jabarie Yearby, Port St. Lucie
At the Cradle Cancer Invitational on Jan. 6-7, Yearby ran the tables in the 285-pound division, pinning three opponents and won on an 8-6 decision over Charlotte's Nikko Frattarelli in the final.
Gabriella Perez, Fort Pierce Central
At the 2nd Annual Lady Wildcat Invitational in Lakeland on Jan. 6-7, Perez went 5-0 at 135 pounds and pinned all of her opponents winning the title with a pin over Satellite's Lucy Maris.